John Howard (J. H.) Martin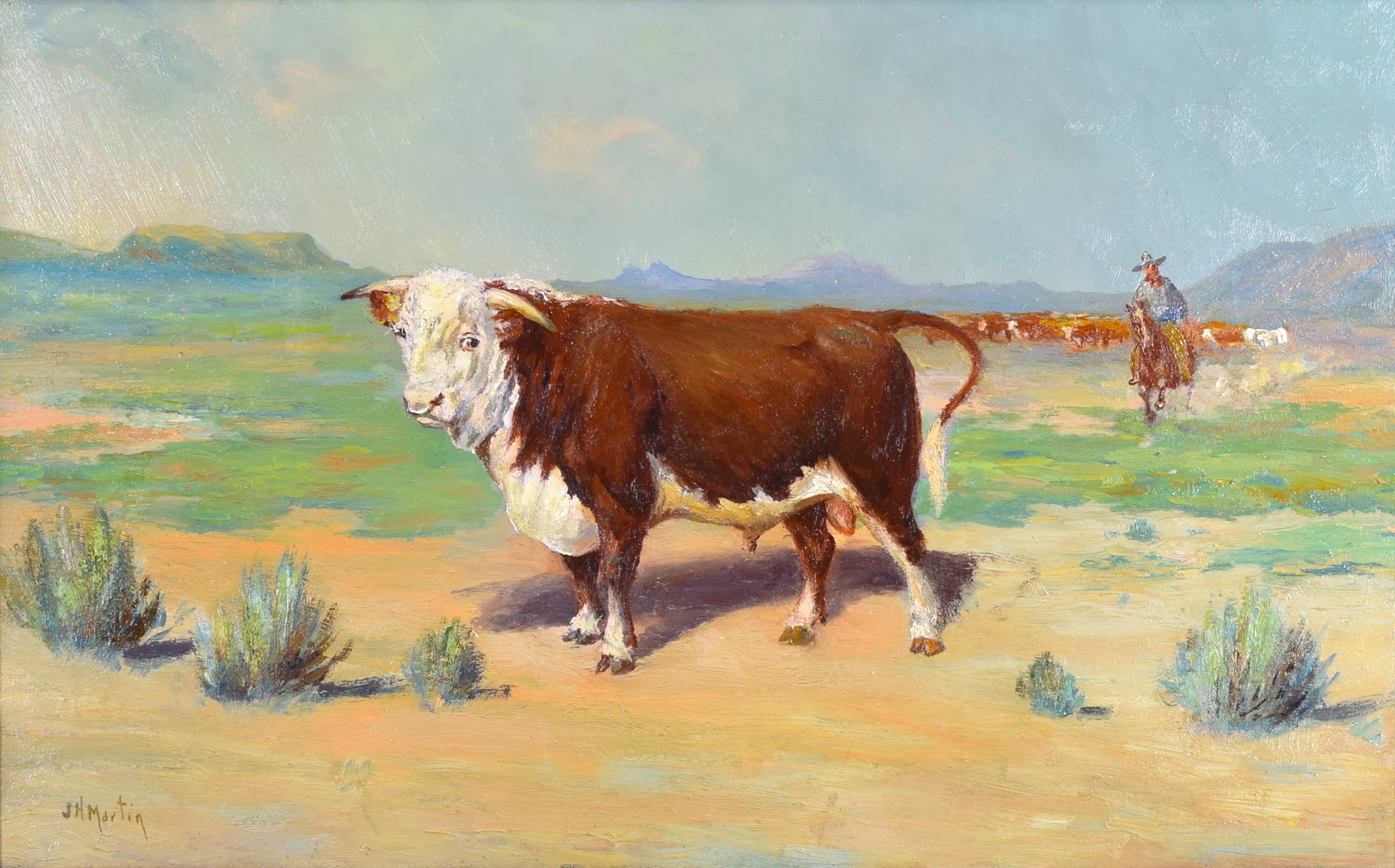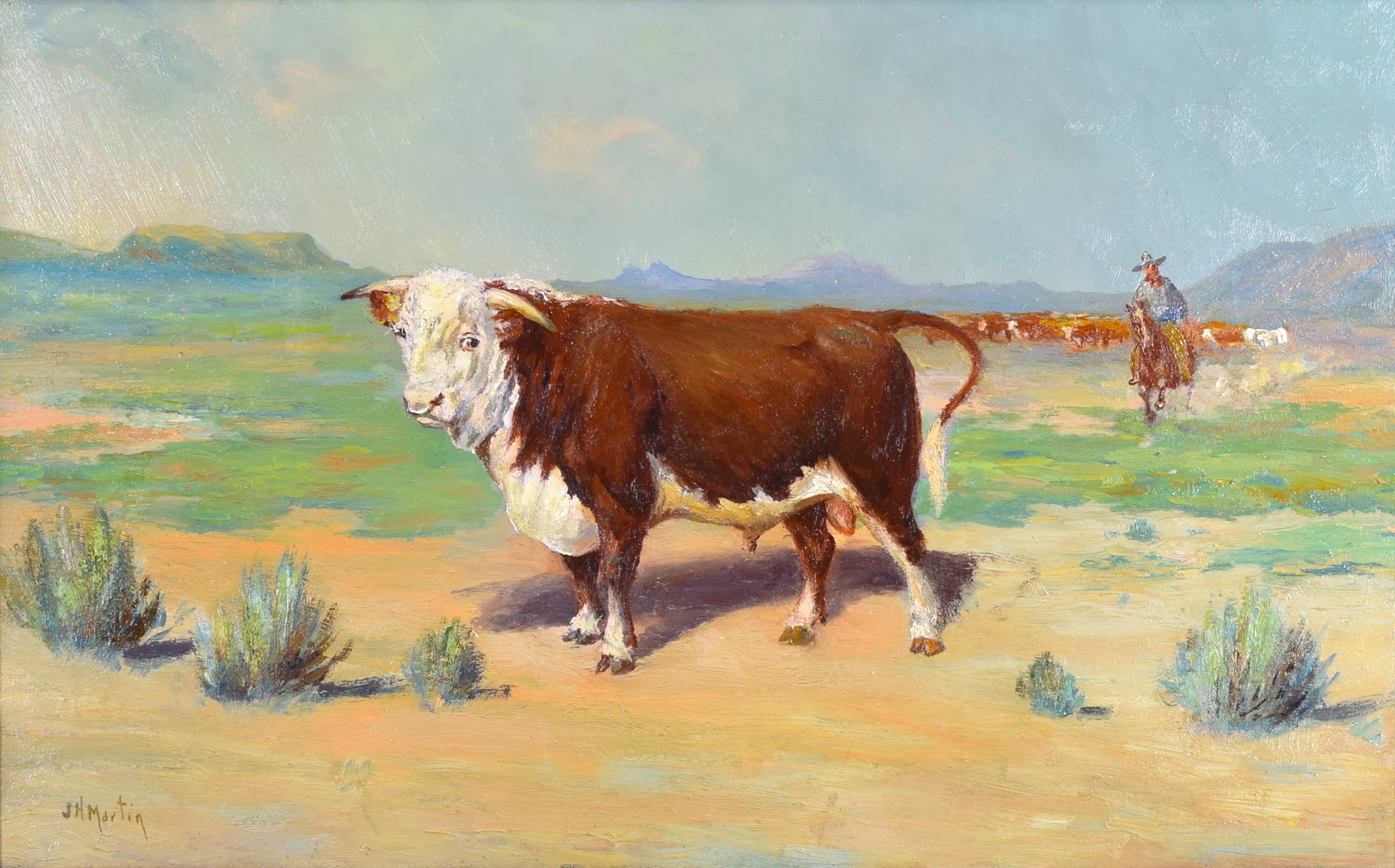 John Howard (J. H.) Martin
Rounding Up a Stray
Oil on canvas

Canvas: 17.25" high x 27" wide

Frame: 22.5" high x " 32.5" wide

Signature: Lower left
Click image to enlarge.
PRICE: Upon request INQUIRE
About the work
Paintings by John Howard Martin (1853 - 1919), better known as J. H. Martin, are particularly rare, and his large works even more so. Our painting showing a cowboy rounding up a stray bull is housed in a spectacular, original frame from Brundidge's of Reno, Nevada.
Martin's story is both fascinating and tragic at once. His wanderings across the lands of Nevada prospecting and painting earned him the title of "The Prospector Painter." In the last 10 years of his life, Martin was a well-known character around Reno, described by some as old and crotchety.
Newspaper articles from the time of his death in 1919 describe how the artist eked out a precarious living painting western scenes. Martin's paintings of Death Valley, Lake Tahoe, the Nevada desert, and his cattle and range scenes found their way to many Reno homes in the early 1900s. In his prime, he is said to have had an enviable reputation among art critics, some of whom ranked his very best scenes with those of Remington.
Tragically, Martin shot himself to death during July 1919 in his Reno studio. He was reportedly penniless and half starved. At the time of his death, a painting called the Village Blacksmiths was appraised at $700. A Death Valley scene was appraised at $400, which in today's dollars would place the value at more than 5,000 dollars. Precious few of Martin's works ever surface on the art market, and little is known about the number that survived since his death.
Packaging and Shipping
We gladly provide shipping quotes upon request. Our northern Nevada clients are welcome to contact us to arrange local pickup.
Sales tax
Items shipped or delivered to a Nevada address will include applicable sales tax on the purchase invoice.