Joe Beeler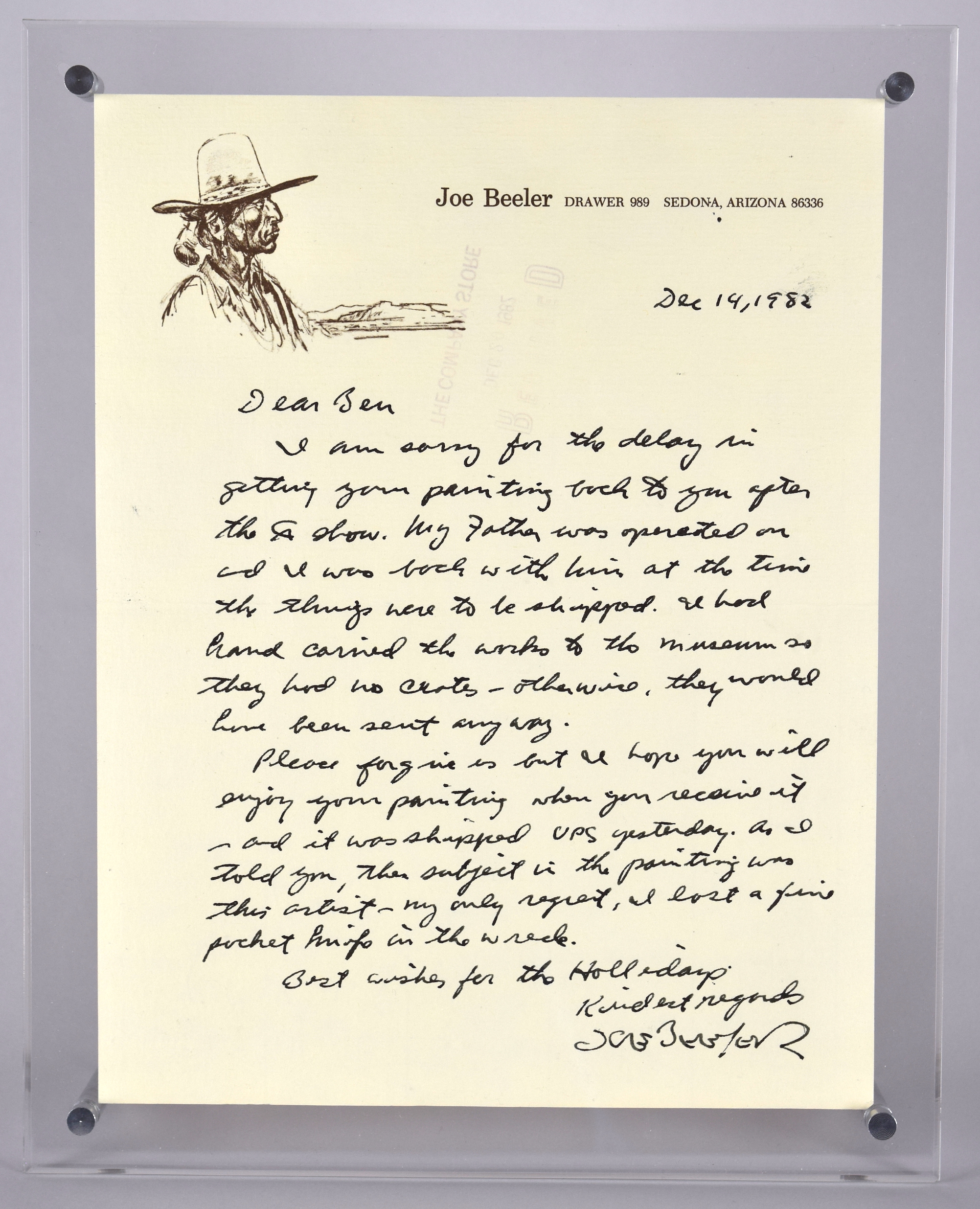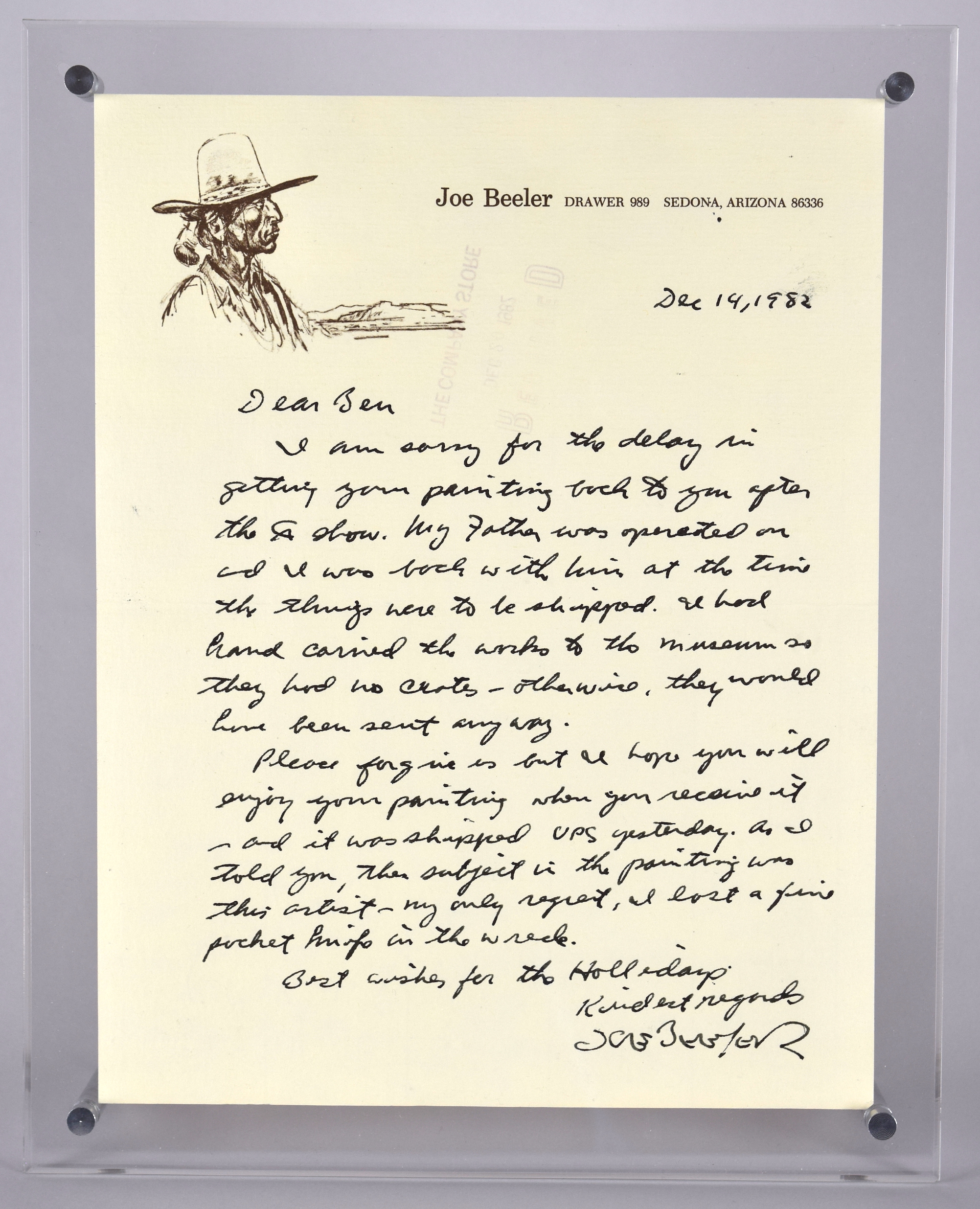 Joe Beeler
It Goes with the Job (Self-Portrait)
- Oil on masonite
- Panel: 20 x 15.5 in.
- Frame 30 x 25.5 in.
- Signed lower right above "CA"
Click image to enlarge.
PRICE: Upon request INQUIRE
About the work
Fans of western literature might recognize Beeler's painting "It Goes with the Job" from the book cover of Hashknife Cowboy, the story of Mack Hughes and his time on the Hashknife spread near Winslow, Arizona, in the 1920s.
The painting comes with a hand-written letter on Beeler's letterhead dated 14 December 1982, in which the artist extends his apologies for a delay in returning the painting "after the CA show" (1982 Cowboy Artists of America exhibition). Describing this painting, the artist also wrote:
"As I told you, the subject in the painting was this artist. My only regret, I lost a fine pocket knife in the wreck."
A self-confessed romantic, Beeler's painting "It Goes with the Job" reflects the artist's fascination with the Old West, but holds even greater personal meaning as a self-portrait of the artist living the life of a cowboy. Such iconic and genuine images spurred a renaissance in western art and inspired a new generation of American art collectors.
About the artist…
Joe Beeler (1931-2006) was a pioneer in contemporary western art and a founding member of the Cowboy Artists of America. Born in Joplin, Missouri, he was raised in Oklahoma and Missouri where he was surrounded by the cowboys, ranchers, and Native Americans that inspired his life's work.
His art career began in the late 1950s with illustration assignments at the University of Oklahoma Press in Norman. Two years later his one-man at the Gilcrease Museum served as a springboard to national acclaim, followed by a showing at the Montana Historical Society.
In 1962 he moved to Sedona, Arizona, where his career flourished. After helping found the Cowboy Artists of American in 1965, he became he first contemporary artist to have a one-man show at the National Cowboy Hall of Fame. He since exhibited at nearly every major western museum, including the Charles M. Russell Museum, Whitney Museum of American Art, Woolaroc Museum, and the Institute of Texas Cultures.
Packaging and Shipping
We gladly provide shipping quotes upon request.
Sales tax
Items shipped or delivered to a Nevada address will include applicable sales tax on the purchase invoice.