Edward Borein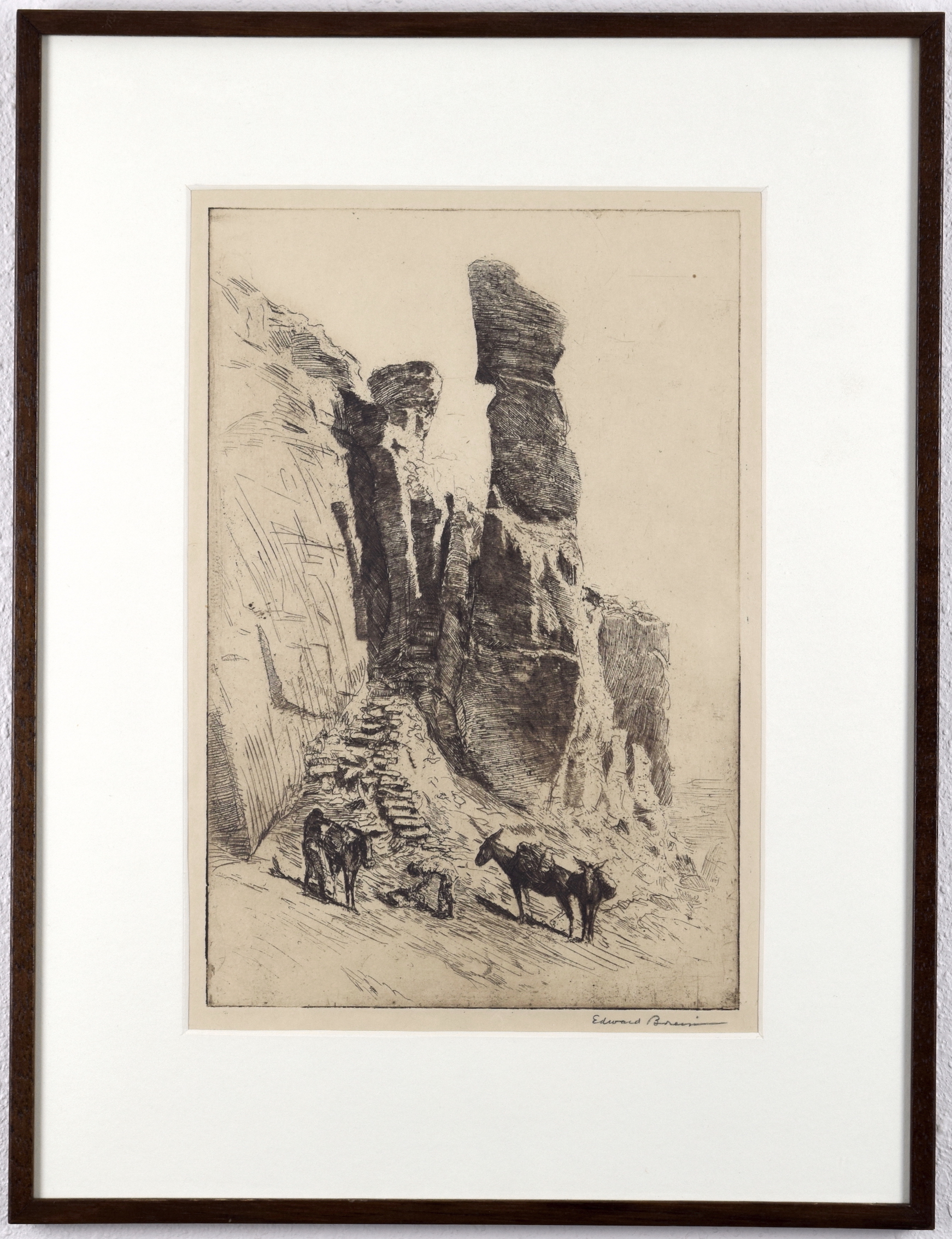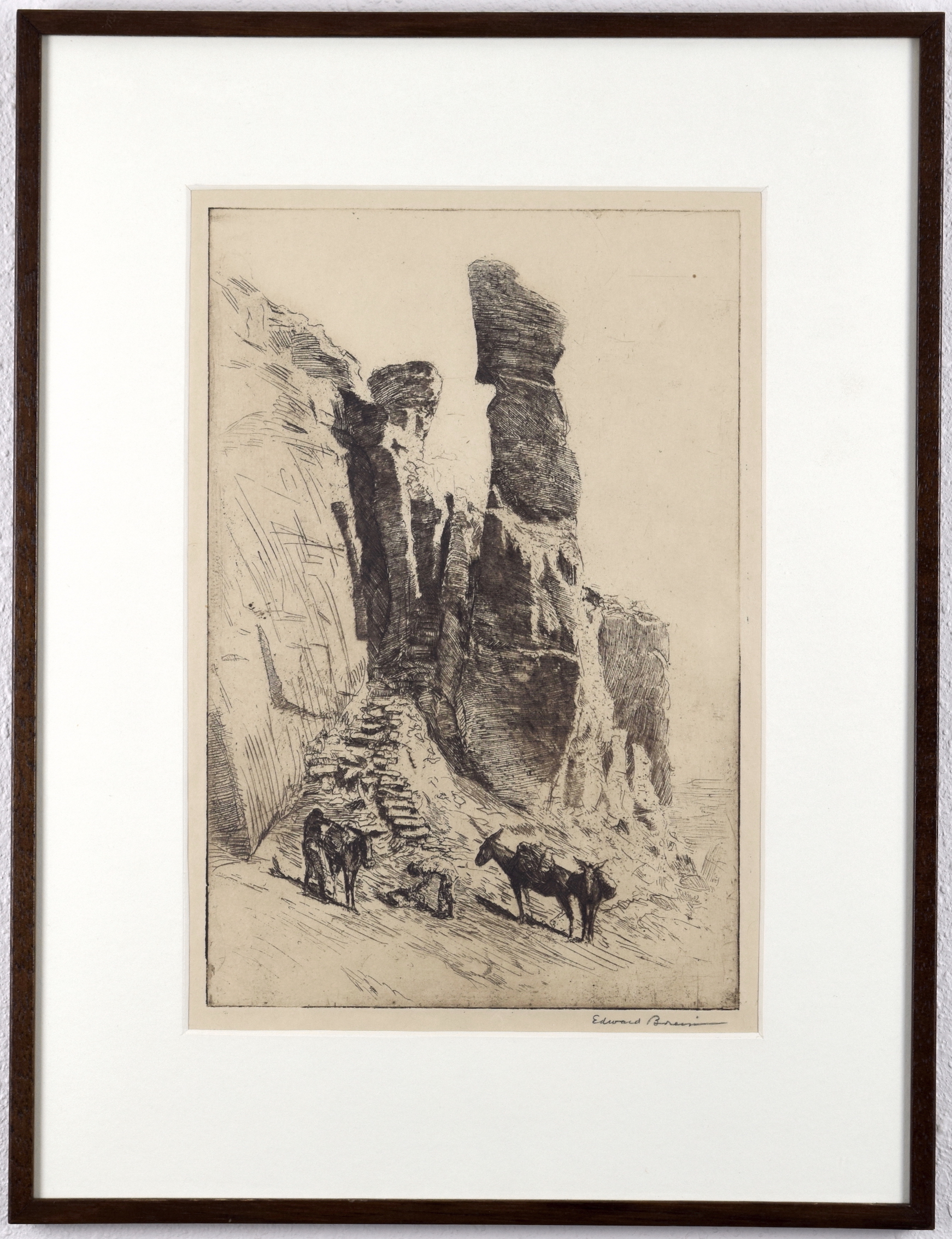 Edward Borein
Breakneck Trail to Walpi, No. 1
- Etching and drypoint
- Plate: 11 3/4" high x 7 7/8" wide
- Frame: 18" high x 13 1/2" wide
- Signature: Signed in pencil lower right
PRICE: SOLD INQUIRE
About the work
Etching and drypoint on wove paper. Excellent impression and condition; housed in the original frame under glass. Referenced as plate #213 in Galvin (1971).
A native Californian, Edward Borein was born at San Leandro, not far from San Francisco, on October 21, 1873. He began to work as a cowboy at the age of seventeen, and sold his first drawing when he was twenty-one. From that time onwards, irrespective of location as he travelled all over the South-Western United States and as far south as Guatemala, he was an artist. He remained ever devoted to the practice of his professional skill, and at the same time kept up his interest in cowboy life, to the very end.
Walpi are Hopi Indian pueblos to the north-east of Flagstaff, Arizona. Pueblo was the Spanish name given to Indian communities with living-quarters built for permanence. The only permanent settlements the Indians are known to have made in Western America before the advent of the Spanish explorers in the sixteenth century were centered in areas now within the states of Arizona and New Mexico.
Reference: John Galvin, The Etchings of Edward Borein, 1971, John Howell Books
Packaging and Shipping
We gladly provide shipping quotes upon request.
Sales tax
Items shipped or delivered to a Nevada address will include applicable sales tax on the purchase invoice.