William A. Moore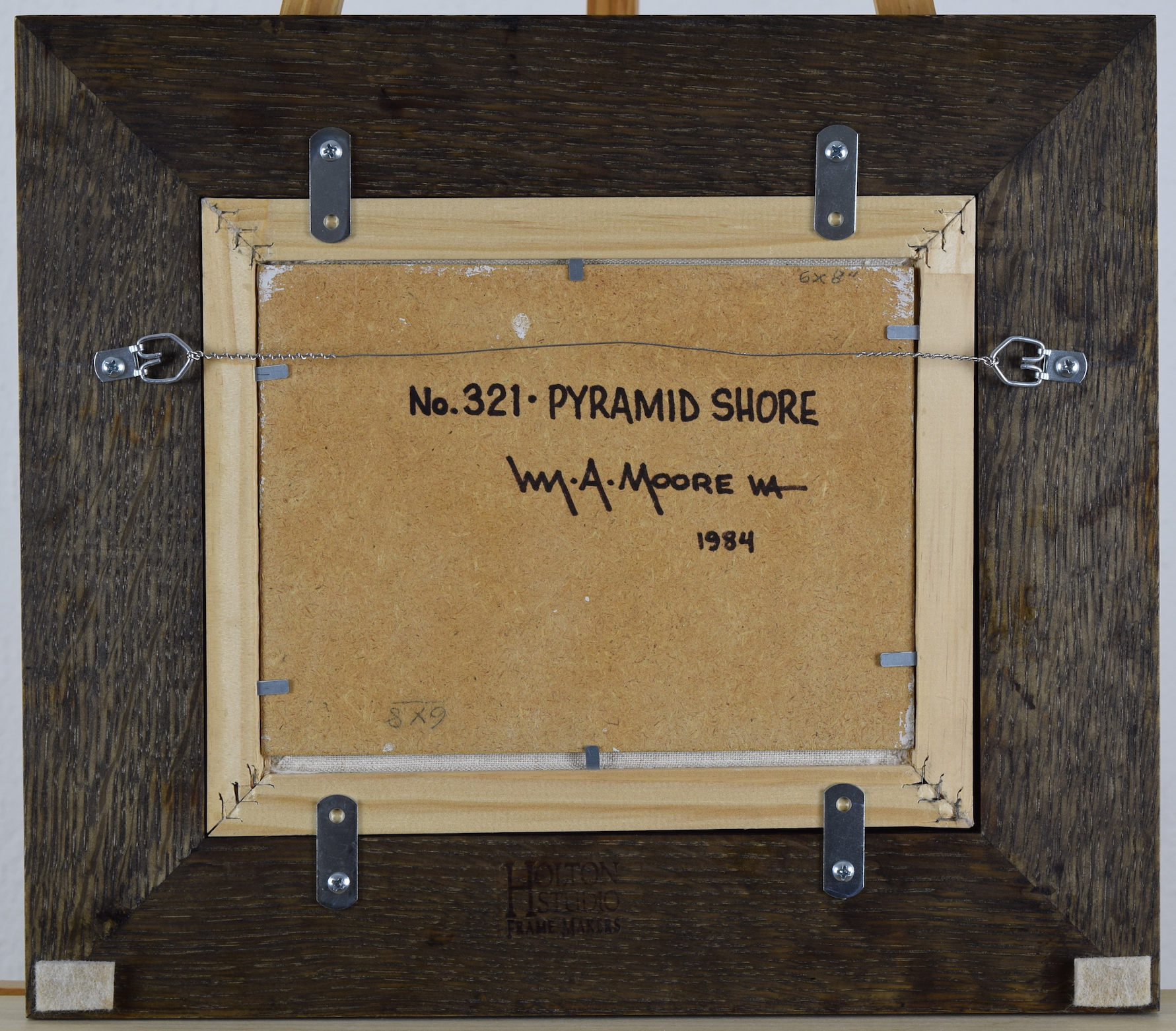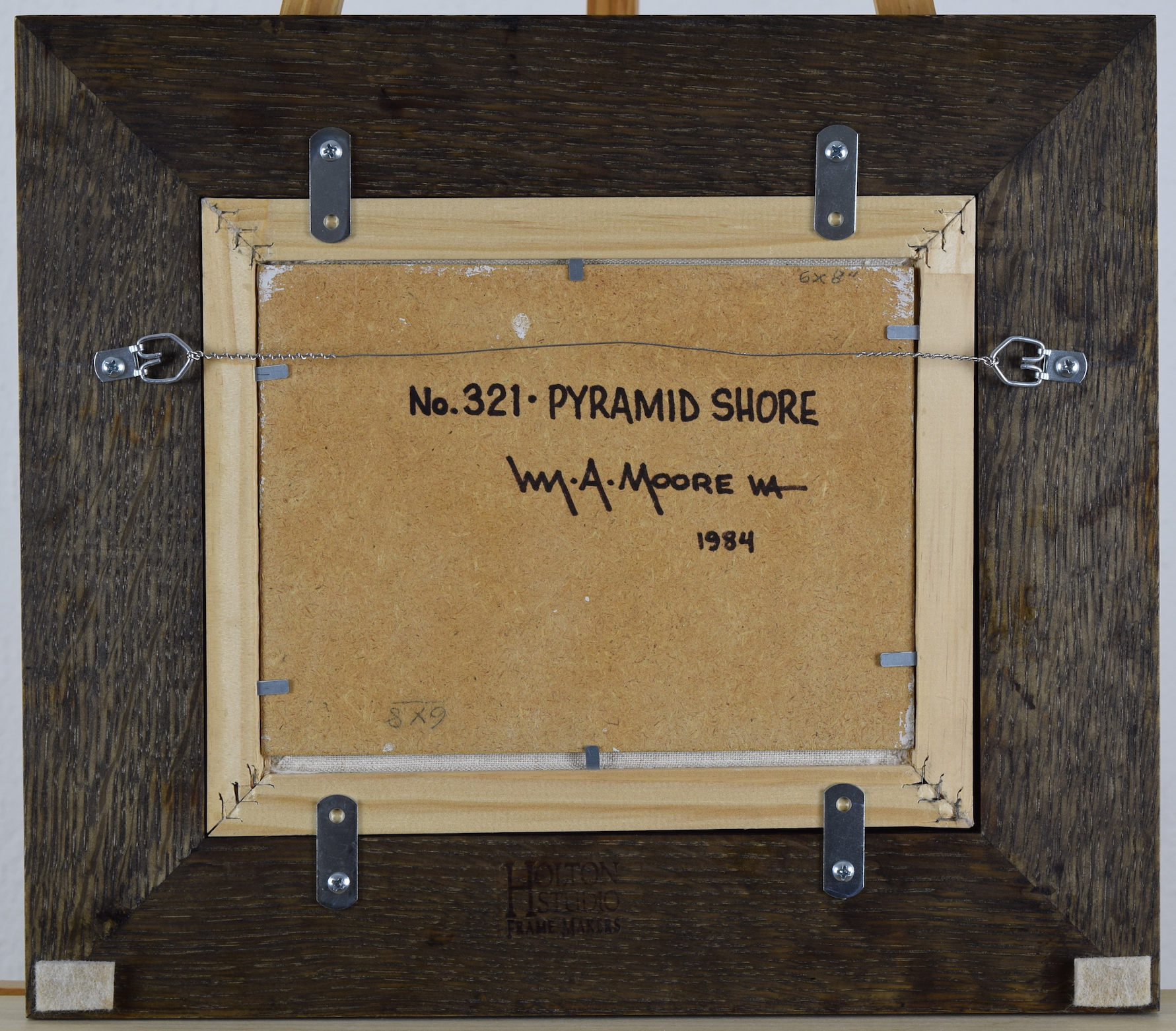 William A. Moore
"Pyramid Shore"
- Oil on panel
- Panel: 6" high x 8" wide
- Frame: 12.25" high x 14" wide
- Signature: Lower left and again verso with date and title
PRICE: SOLD INQUIRE
About the work
A marvelously atmospheric depiction of Pyramid Lake, Nevada, by Reno artist William A. Moore. This peaceful view of American's most beautiful desert lake is oriented toward the lake's northern end, where the faint profile of the famous Pinnacles can be seen in the distance. For a closer view of the Pinnacles see our 1933 painting by Lulu Hawkins Braghetta at this link.
Moore's painting is housed in a hand-crafted oak frame from Holton Studio Frame-Makers of Berkeley, California.
About the artist…
William Allen Moore (1936-2010) was born in Glendale, California. His chief interests from an early age were drawing and automobiles. His career in commercial art started when he won the Senior National Scholarship Award in the General Motors Fisher Body Craftsman's Guild contest in 1956, which included a scholarship to the school of his choice. Bill chose the prestigious Los Angeles Art Center College of Design, which he attended from 1956 to 1958.
In 1960 Bill began working for Hughes Aircraft where he was involved with aerospace design. He left Hughes in 1963 to form his own company to provide graphic art services and industrial designs to a variety of national clients and automotive periodicals. Among other achievements, his company was largely responsible for the design of the "Spirit of America" jet-powered car, the eventual world land speed record holder.
Bill's connection to Nevada came about in 1968 when he accepted a position as Director of Advertising and Graphic Arts at the Lear Corporation in Reno. In 1972 he shifted his full attention to his true passion — painting western-themed landscapes and wildlife.
Bill generated an impressive body of work, which is contained in collections worldwide and in national museums. His work has been featured in many magazines, including Nevada Magazine, Contemporary Western Artists and Southwest Art Magazine. He was the Nevada Ducks Unlimited Artist of the Year for 1988 and 1989, and his work was chosen for Idaho's 1991 Game Stamp and 1994-95 Duck Stamp.
Sources referenced include an article in the Reno Gazette-Journal published 15 August 2010.
Packaging and Shipping
We gladly provide shipping quotes upon request.
Sales tax
Items shipped or delivered to a Nevada address will include applicable sales tax on the purchase invoice.