Robert Cole Caples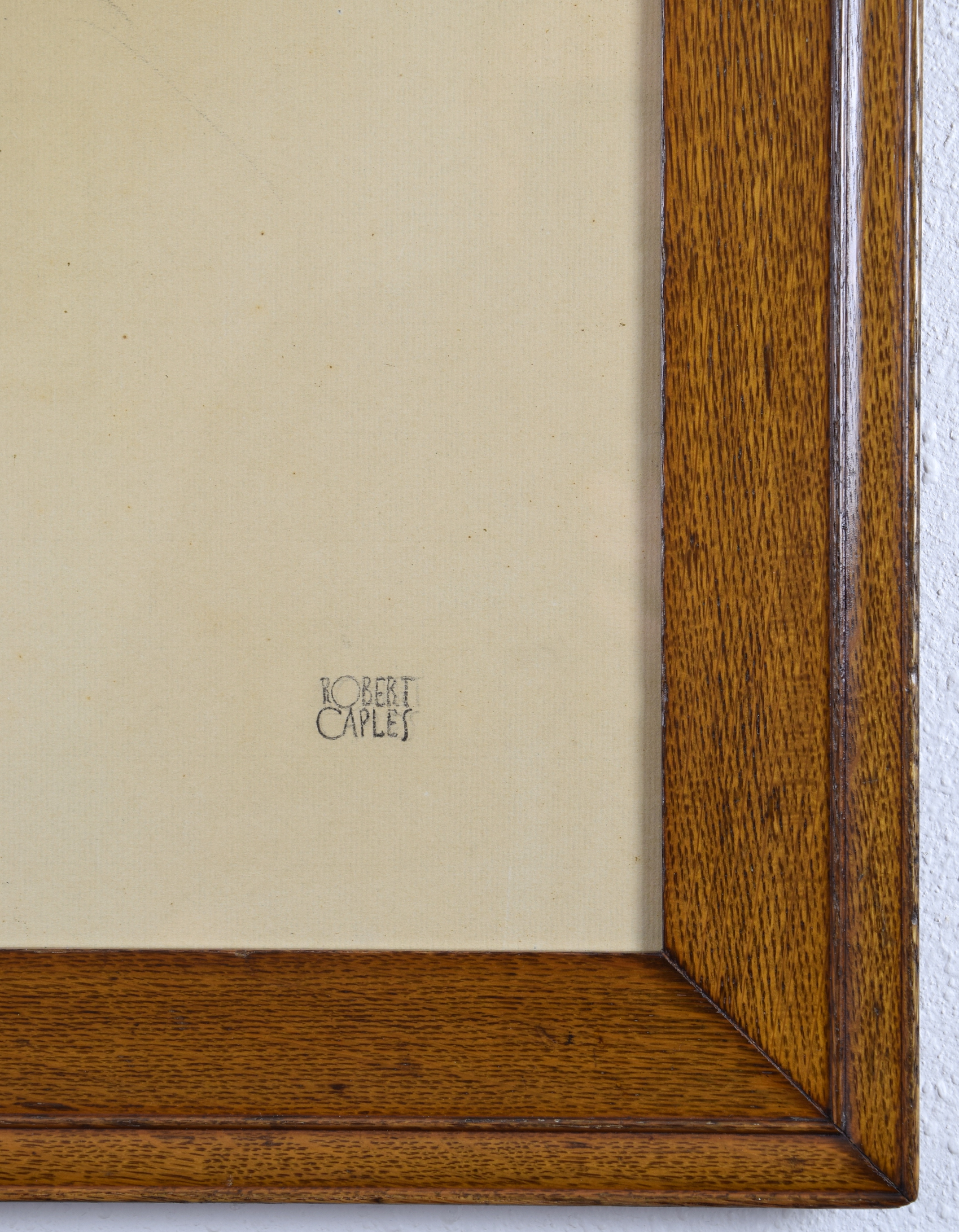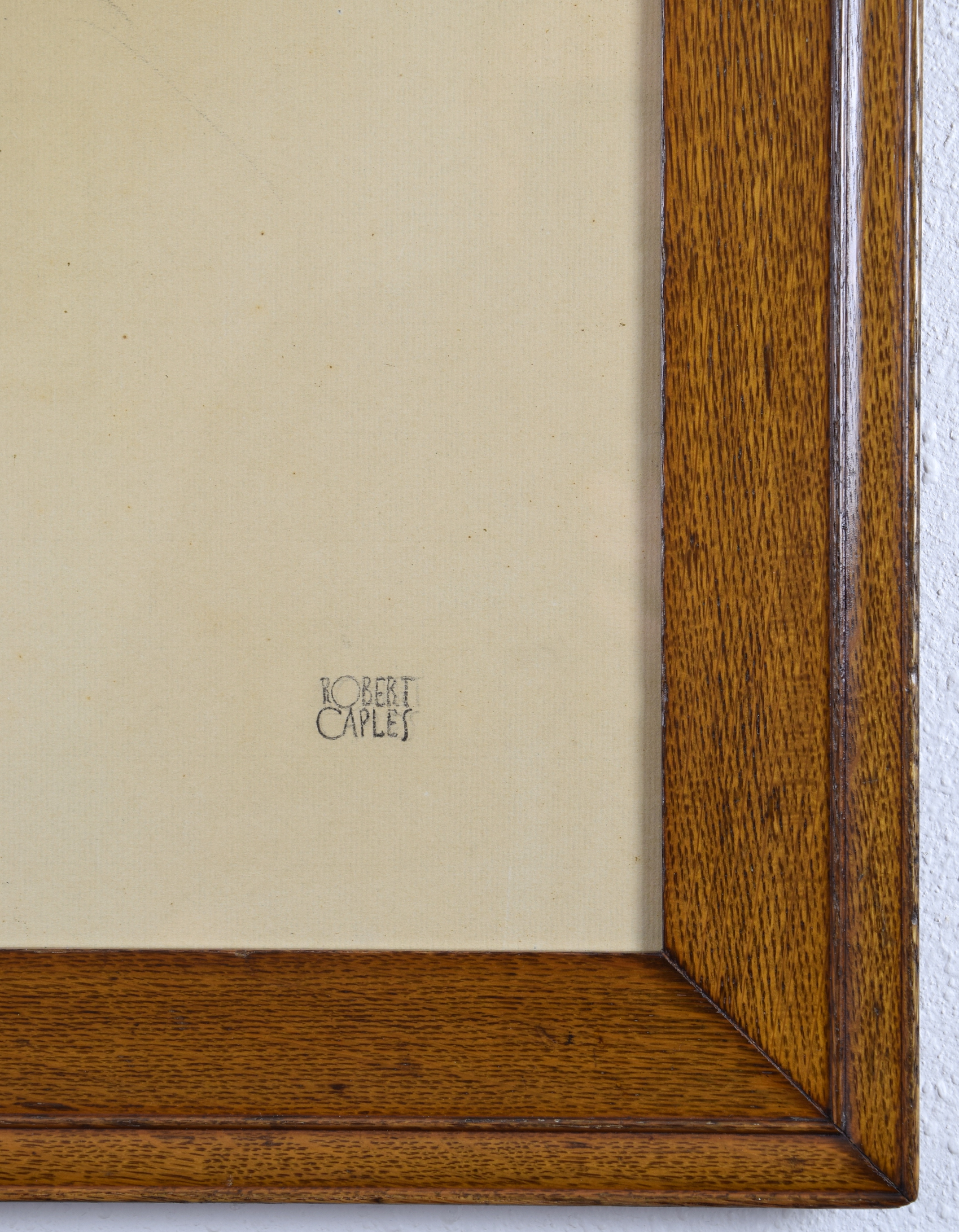 Robert Cole Caples
Jigger Bob, c.1930s
Charcoal on artist board (see notes on condition below)

Sight: 21.5" high 17.5" wide

Frame: 26.25" high 22.5" wide

Signature: Lower right
PRICE: SOLD INQUIRE
About the work
This work originates from the collection of Elizabeth Willis DeHuff, author and patron of Indian arts. It depicts the elderly Pyramid Lake Paiute tribe member Jigger Bob and was a preliminary study for a now well-known final work titled "The Story Teller." More recently the drawing was published in the Nevada Museum of Art Education Guide for a traveling exhibition of works by Caples.
Shortly after arriving in Reno in 1924 at the age of sixteen, Robert Cole Caples (1908 - 1979) began the first of his many trips to Pyramid Lake. His adventures brought him into contact with members of the indigenous Paiute Indian population, who he would later sketch in 1930s while an employee of the Federal Arts Project. Those drawings are now considered by many to be his most memorable and finest works, one of which was chosen to represent Nevada at the 1939 New York World's Fair.
His drawings were noteworthy for portraying distinct individuals performing their everyday tasks—figures that seem to have no awareness of the viewer and exude an innate form of dignity and intelligence.
Years later the drawings were reproduced in two portfolios published by the University of Nevada Press. The 1970 portfolio titled "The Desert People" included the "Story Teller" version of Jigger Bob, which Caples described in a 1976 radio interview:
Jigger Bob was a magnificent Indian who lived out at Pyramid Lake. I counted him as one of the finest to find and draw. It was agreed after much comings and goings that he would sit for me. I felt very honored that he would consent to pose. I made a drawing of him that I believe is now called "The Story Teller." I showed him with a rabbit skin around his shoulders, it was a rabbit skin robe to put the drawing back in time a bit. The likeness, I like to believe, is rather close. His face was lined as the desert is lined, it reflects for me, the stuff of the desert.
Notes on condition: Moderate toning with specks of foxing.
Packaging and Shipping
We gladly provide shipping quotes upon request. Our northern Nevada clients are welcome to contact us to arrange local pickup.
Sales tax
Items shipped or delivered to a Nevada address will include applicable sales tax on the purchase invoice.