Nevada Wilson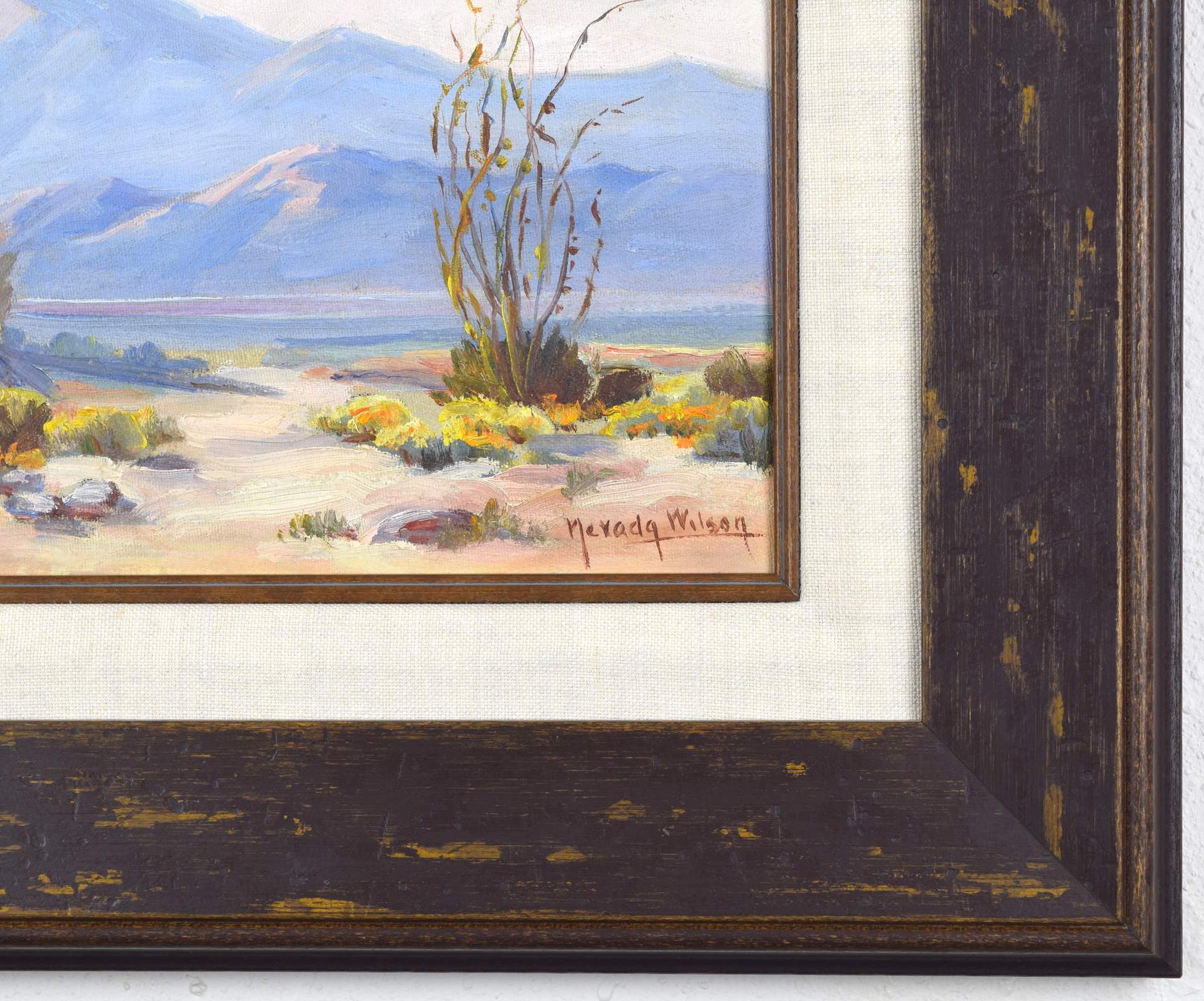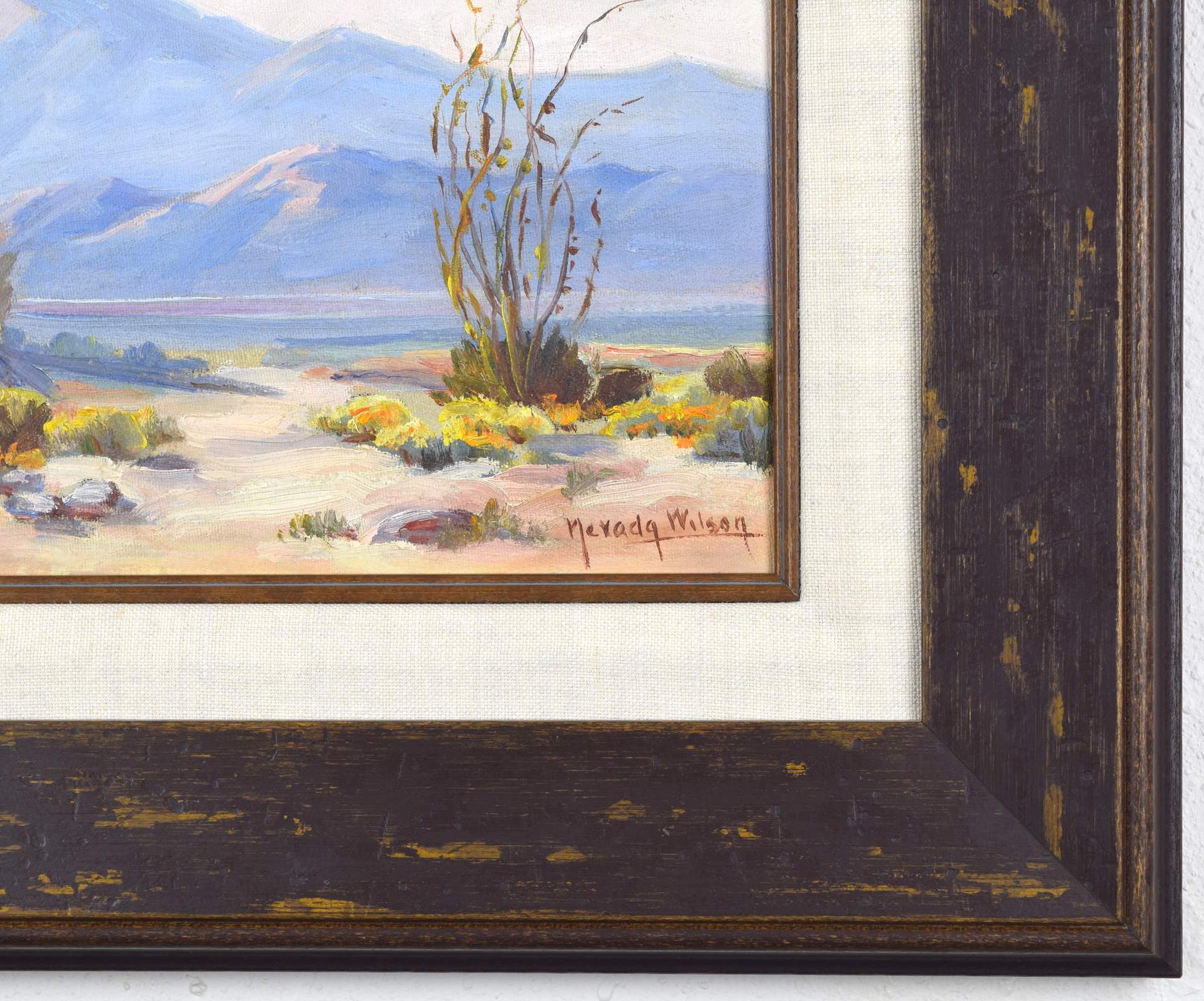 Nevada Wilson
Desert Bloom, c.1920s-30s
- Oil on canvas board
- Board: 8" high x 10" wide
- Frame: 14.75" high x 16.75" wide
- Signed lower right
PRICE: SOLD INQUIRE
About the work
Wilson's manner of painting has been described as late Impressionist, emphasizing mood and feeling over accuracy of depiction. Her western landscapes, such as the work being offered, have a pleasing soft tonality dominated by light blues and pinks.
The painting is housed in a contemporary rustic frame; condition is excellent.
About the artist…
Nevada Wilson (1877-1961) was a native of Elko, Nevada. She attended college in San Jose, California, before opening an art studio in Reno in 1908.
Wilson's early years in Reno involved teaching art in the public school system. In 1916, she and fellow artist Doris Groesbeck induced noted California painter Lorenzo Latimer to teach watercolor classes in Reno, leading to the formation of the Latimer Art Club in 1921. Latimer played a large part in influencing Wilson's artistic development, but she also studied with Paul Lauritz and Jack Wilkinson Smith.
In late 1916 Wilson moved to Los Angeles where her artistic reputation widened as her oil and watercolor works were displayed at the Los Angeles Art League and the Palm Desert Art Gallery.
Wilson is cited in Edan Hughes' Artists in California, 1786-1940, and Phil Kovinick and Marian Yoshiki-Kovinick's An Encyclopedia of Women Artists of the American West, where her biographical information was sourced.
Memberships include the Los Angeles Art League; Laguna Beach Art Association; Women Painters of the West; Hollywood Woman's Club. Exhibitions at the Nevada State Fair, 1913 (medal); Los Angeles Art League, Los Angeles City Hall, 1941; Palm Desert Art Gallery, 1949; Nevada Art Gallery, 1952 (solo).
Packaging and Shipping
Shipping quotes upon request.
Sales tax
Items shipped or delivered to a Nevada address will include applicable sales tax on the purchase invoice.