Lyle Ball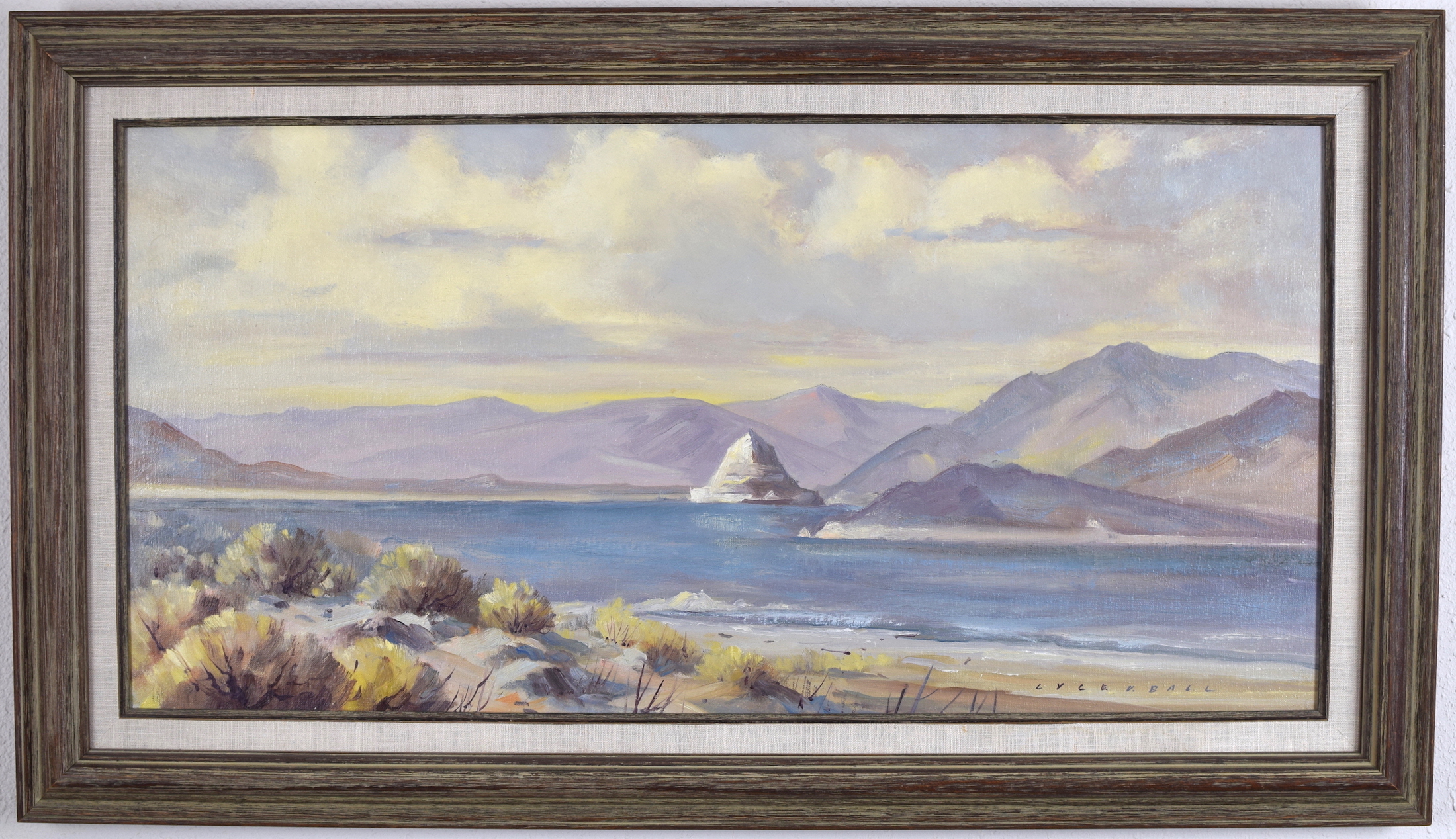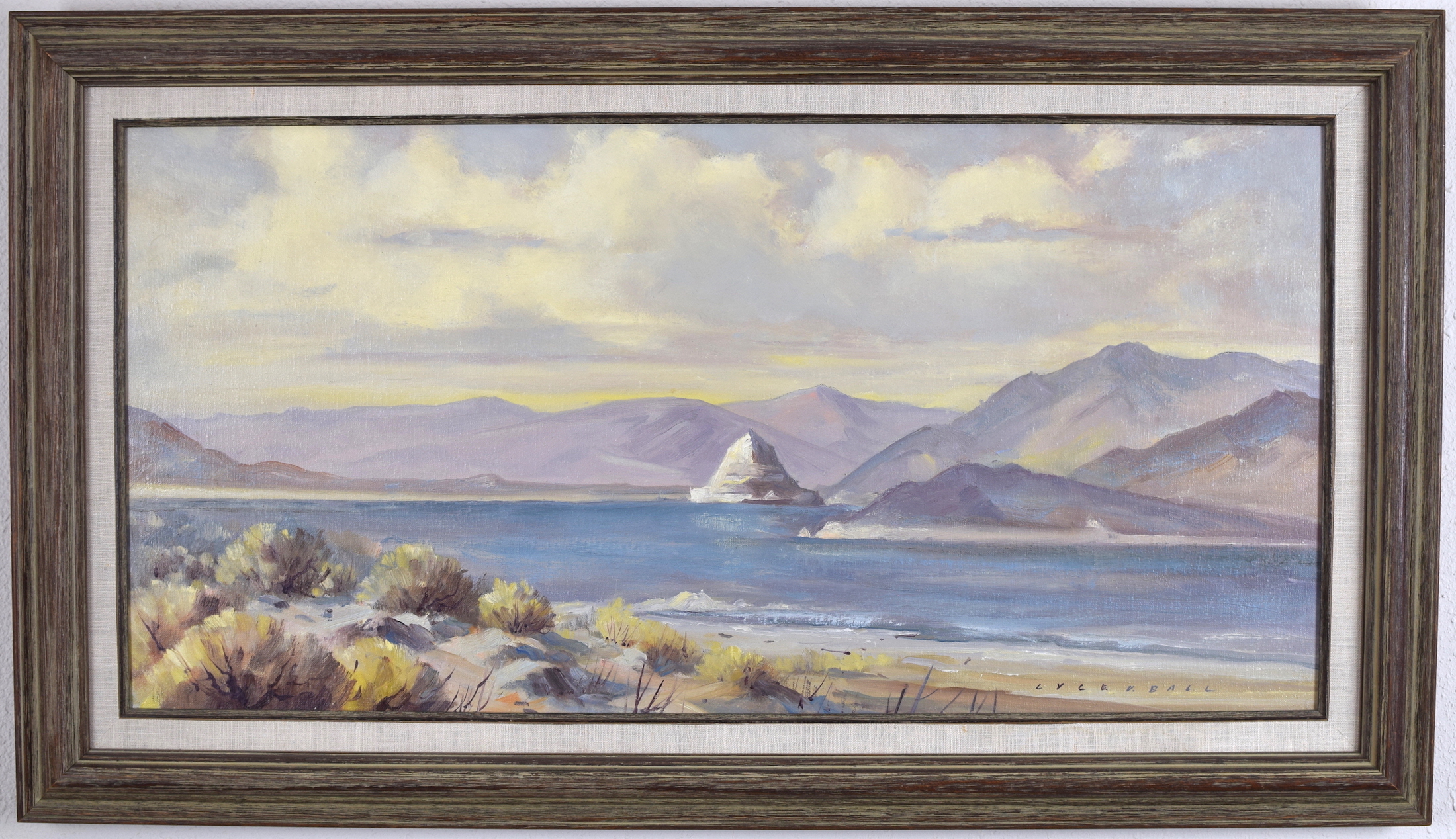 Lyle Ball
Pyramid Beauty
- Oil on canvas
- Canvas: 15" high x 30" wide
- Frame: 20" high x 35" wide
- Signature: Lower right
Click image to enlarge.
PRICE: SOLD INQUIRE
About the work
This painting is described and pictured on pages 24 - 25 of "The Art of Lyle V. Ball," Native Nevadan Publications, Reno, Nevada, 1984. An inscription on reverse reads "#3514, Pyramid Beauty, Lyle V. Ball."
Lyle Ball (1909 - 1992) descended from a pioneer family whose connection to the lands of Nevada around Reno spanned more than 150 years. Like many of his fellow Nevada artists, Ball described Nevada's landscapes as having "a power" over him that couldn't be described in words alone. He was largely self-taught, but acknowledged the influence of Craig Sheppard and Hans Meyer-Kassel, both of whom are represented in the collection of Nevada Fine Art.
Ball qualified for membership in the Society of Western Artists in 1970 and thereafter placed the initials S.W.A. after his signature, which assists in dating his works.
Packaging and Shipping
We gladly provide shipping quotes upon request. Our northern Nevada clients are welcome to contact us to arrange local pickup.
Sales tax
Items shipped or delivered to a Nevada address will include applicable sales tax on the purchase invoice.