Lorenzo Latimer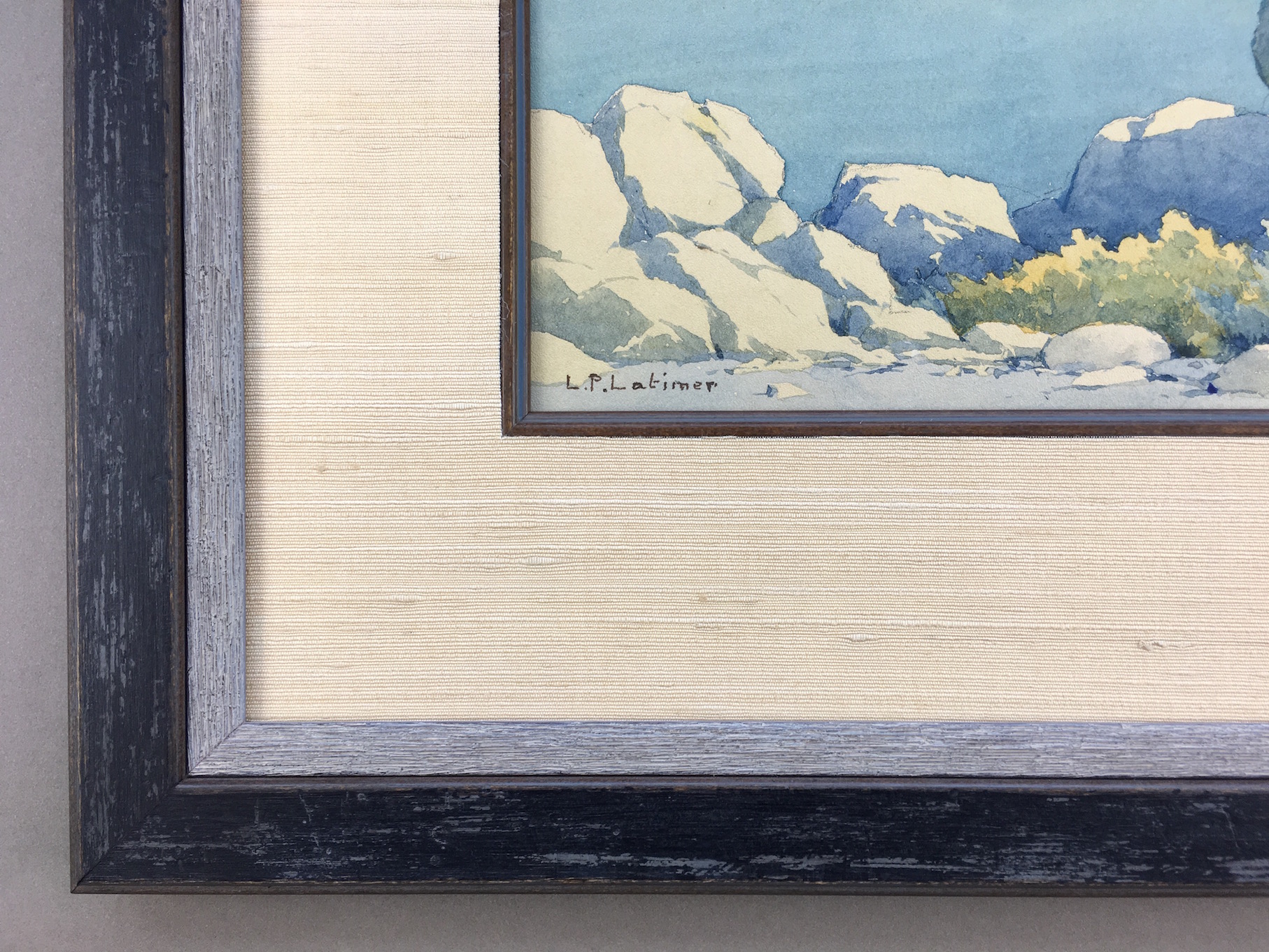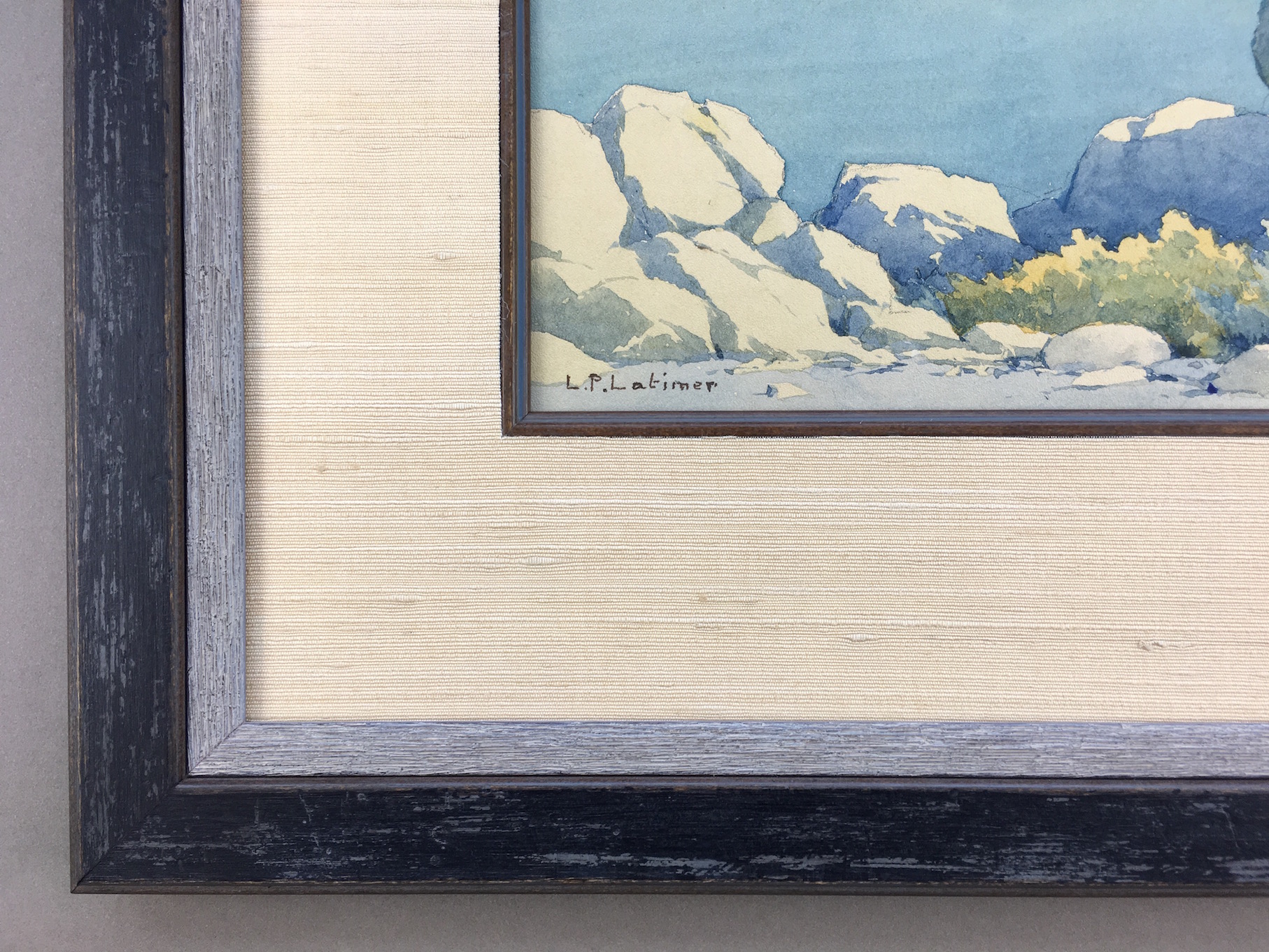 Lorenzo Latimer
Pyramid Lake, c.1920s
Watercolor on paper

Image (sight): 7" high x 11" wide

Frame: 14.5" high x 18.5" wide

Signature: Lower left
Click image to enlarge.
PRICE: SOLD INQUIRE
About the work
Lorenzo Latimer's (1857 - 1941) contribution to Nevada's artistic heritage started with his paintings and extended into the community through his role as teacher and promoter of art.
Latimer's influence was particularly important to the development of northern Nevada artists, especially watercolorists of the late 1910s through the 30s. He led many painting trips to locations near Lake Tahoe, the Truckee River, and Pyramid Lake.
The watercolor below has a very similar composition to Latimer's version of Pyramid Lake. The painting is by well-known Latimer Club member Minerva Pierce, and provides a unique glimpse at the work of teacher and student. (Nevada Fine Art collection)
Latimer frequently traveled to Nevada to teach painting classes, which eventually led his students to organize the Latimer Art Club, whose core members, including Minerva Pierce, became founders of the Nevada Art Gallery, now known as the Nevada Museum of Art.
Packaging and Shipping
Complimentary shipping to Continental US, standard service 6 to 11 days. Global shipping available, contact us for a quote.
Sales tax
Items shipped or delivered to a Nevada address will include applicable sales tax on the purchase invoice.