Katherine Lewers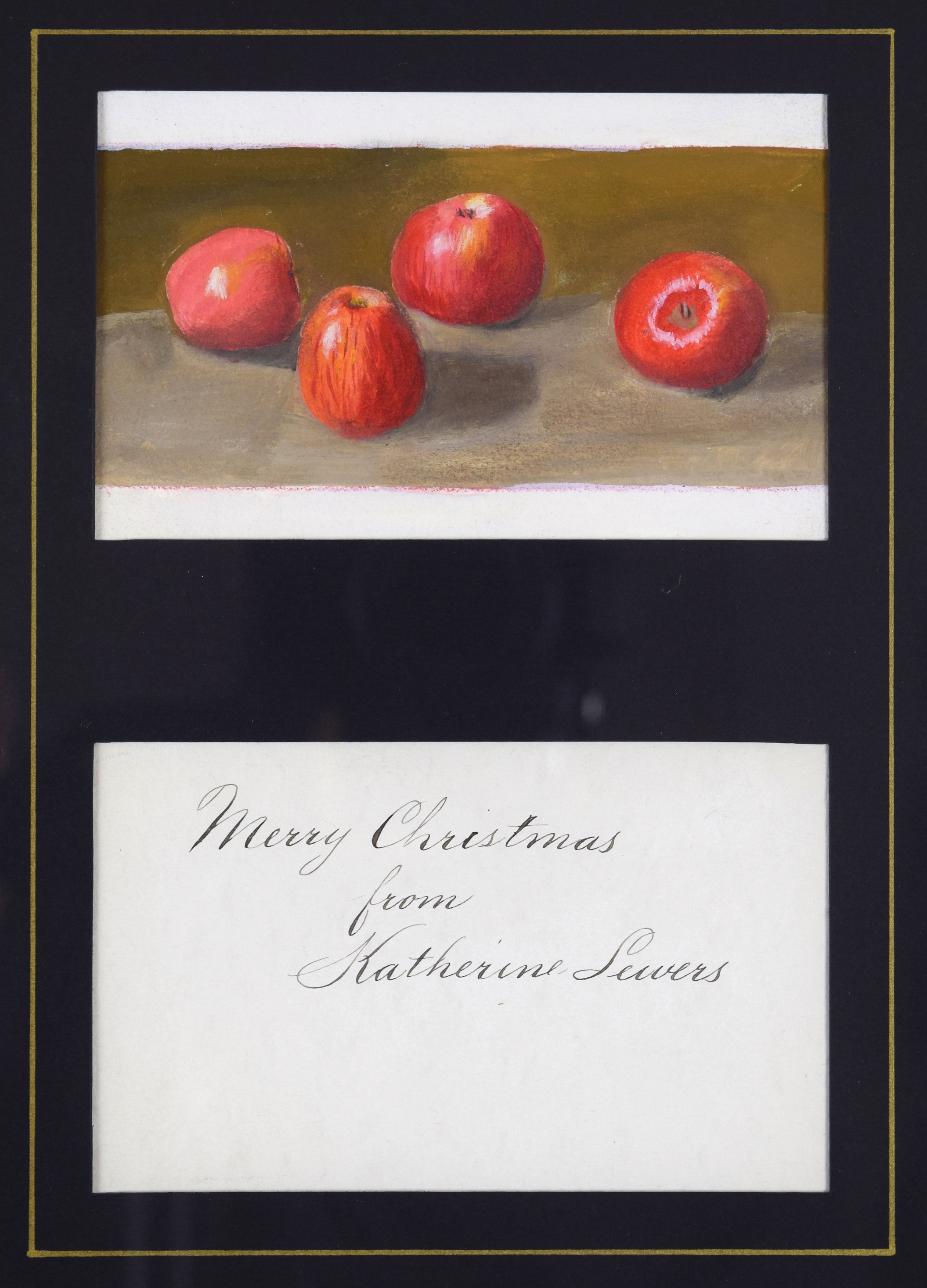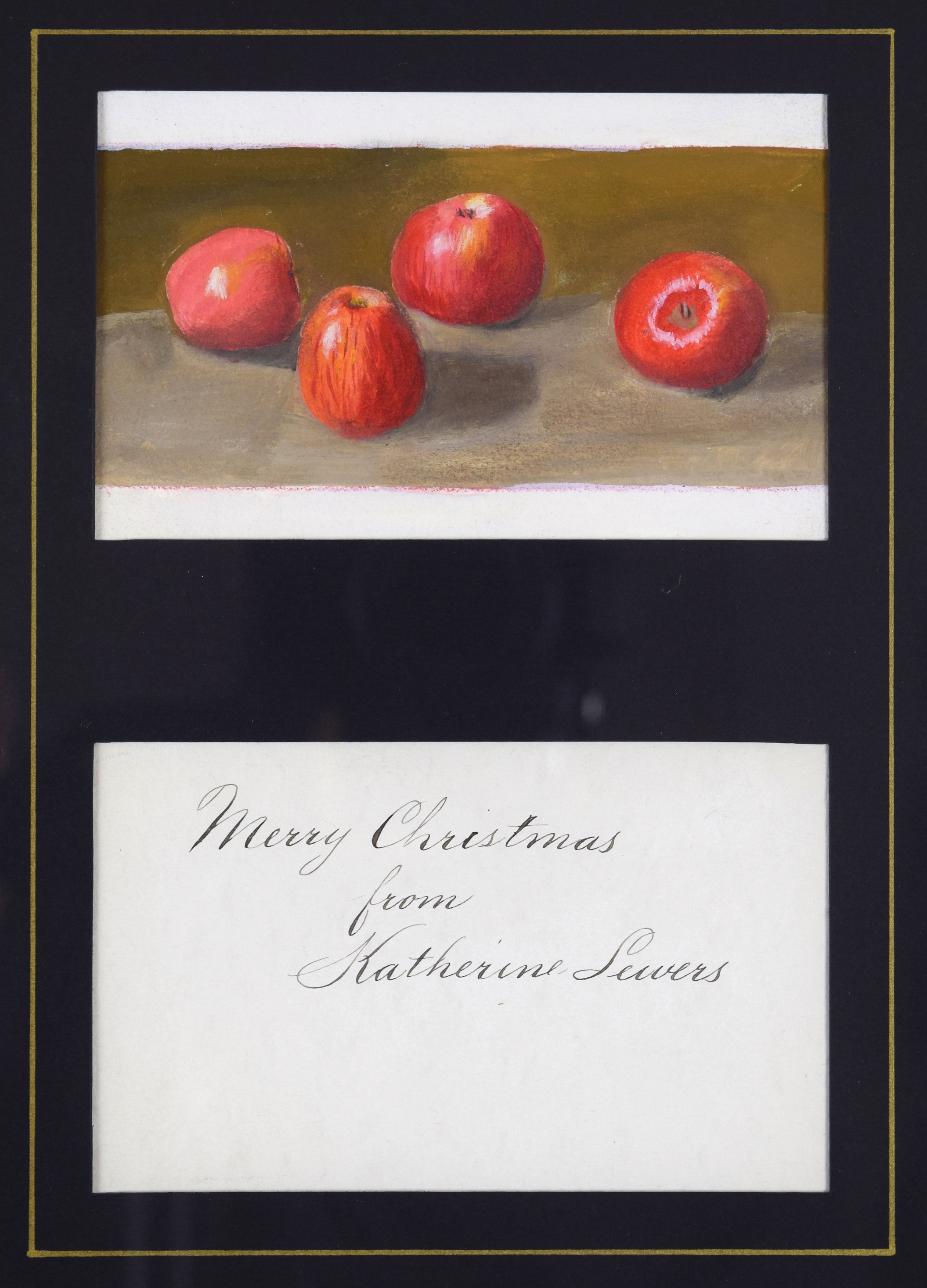 Katherine Lewers
Franktown Apples, c.1910s-20s
- Mixed media on heavy paper
- Sight: 3" high x 4.5" wide (drawing)
- Frame: 17" high 13.5" wide
- Signed in Christmas greeting
Click image to enlarge.
PRICE: SOLD
A diminutive original drawing by Nevada artist and teacher Katherine Lewers. The drawing was enclosed in a Christmas greeting signed by the artist to an unknown recipient, presumably a close friend or relative.
A biography published in the Summer 1990 edition of the Nevada Historical Society Quarterly notes that only eight authenticated paintings by Lewers were known to exist at the time.
Our drawing has unique historical significance beyond rarity, in that the Lewers' family property along Franktown Road in Washoe Valley was widely known at the turn of the century for its orchards that produced prize-winning apples.
Washoe Valley native Myra Sauer Ratay wrote about the Lewers ranch, stating "In spring, the orchards were a fairyland of color and fragrance from the blooming apples, pears, plums and cherry trees." The apples were said to have been sent to Queen Victoria in England and shipped as far away as Australia.
Interestingly, a 1921 item in the Reno Journal reported on an article in Scientific American in which Lewers was credited with perfecting a method for blending crayons: kerosene applied to the back of heavy paper, which allowed crayons to be blended and shaded in the manner similar to today's oil pastels. The description of this technique suggests that the drawing of apples may very well represent an example of this drawing method.
About the artist…
Katherine "Kate" Lewers was born in 1868. She studied at the New York School of Applied Design for Women, the Corcoran in Washington, D. C., and St. George's Art School in Glasgow, Scotland. She also traveled to Pairs, although it's unclear if the trip was intended to further her artistic development.
While in Washington she studied with Howard Helmick, a painter, etcher, and illustrator and member of the British Royal Society of Painter-Etchers and Engravers. The experience provided Kate with exposure to the work of Scottish artists, which influenced her to adopt a realistic style.
Kate joined the University of Nevada faculty in Reno in 1905 and taught a variety of disciplines until her retirement in 1939. She was the last of the family to live at the Lewers residence. She died in 1945. Sadly, most of her paintings have been lost.
Packaging and Shipping
We gladly provide shipping quotes upon request.
Sales tax
Items shipped or delivered to a Nevada address will include applicable sales tax on the purchase invoice.