Jeff Sparks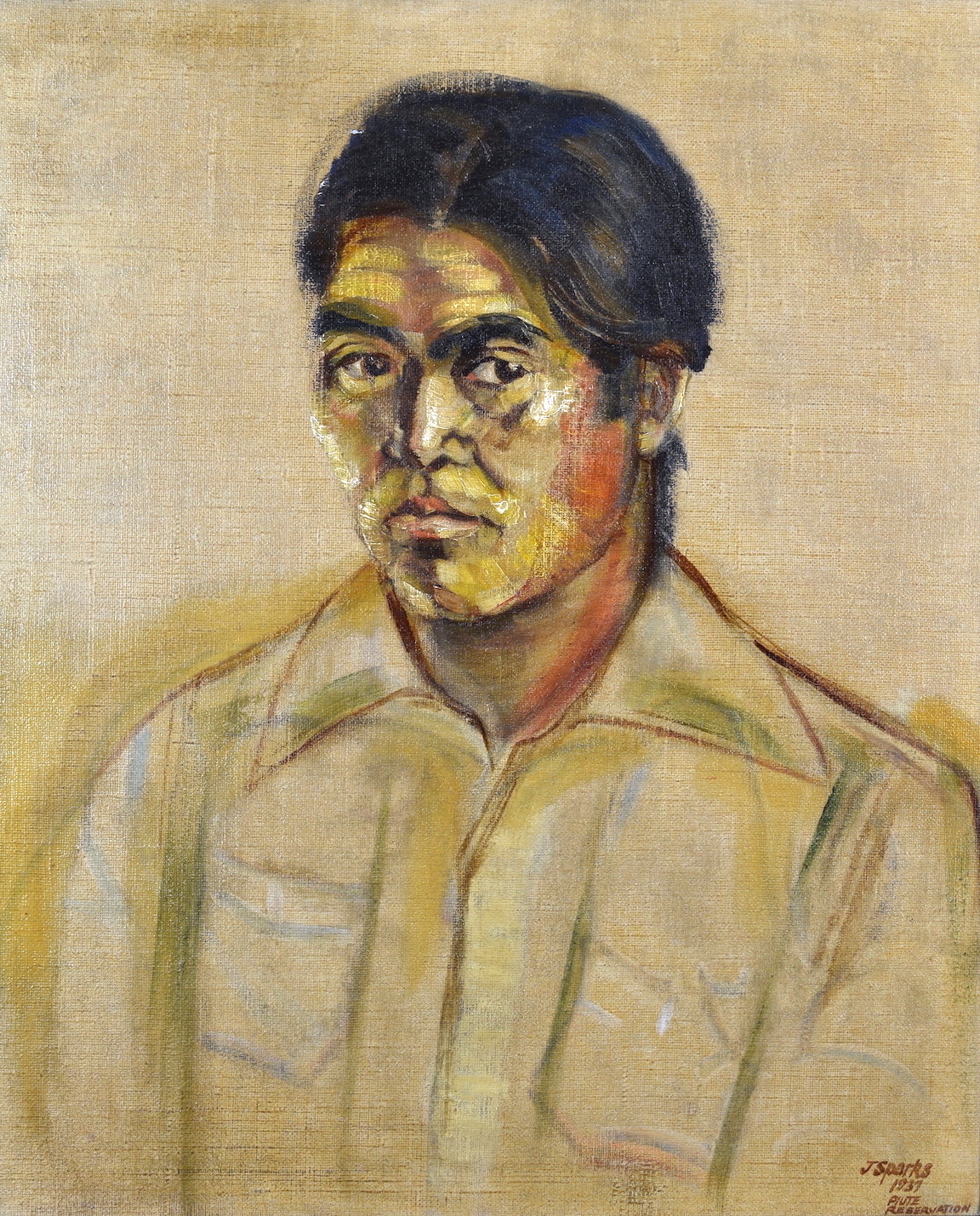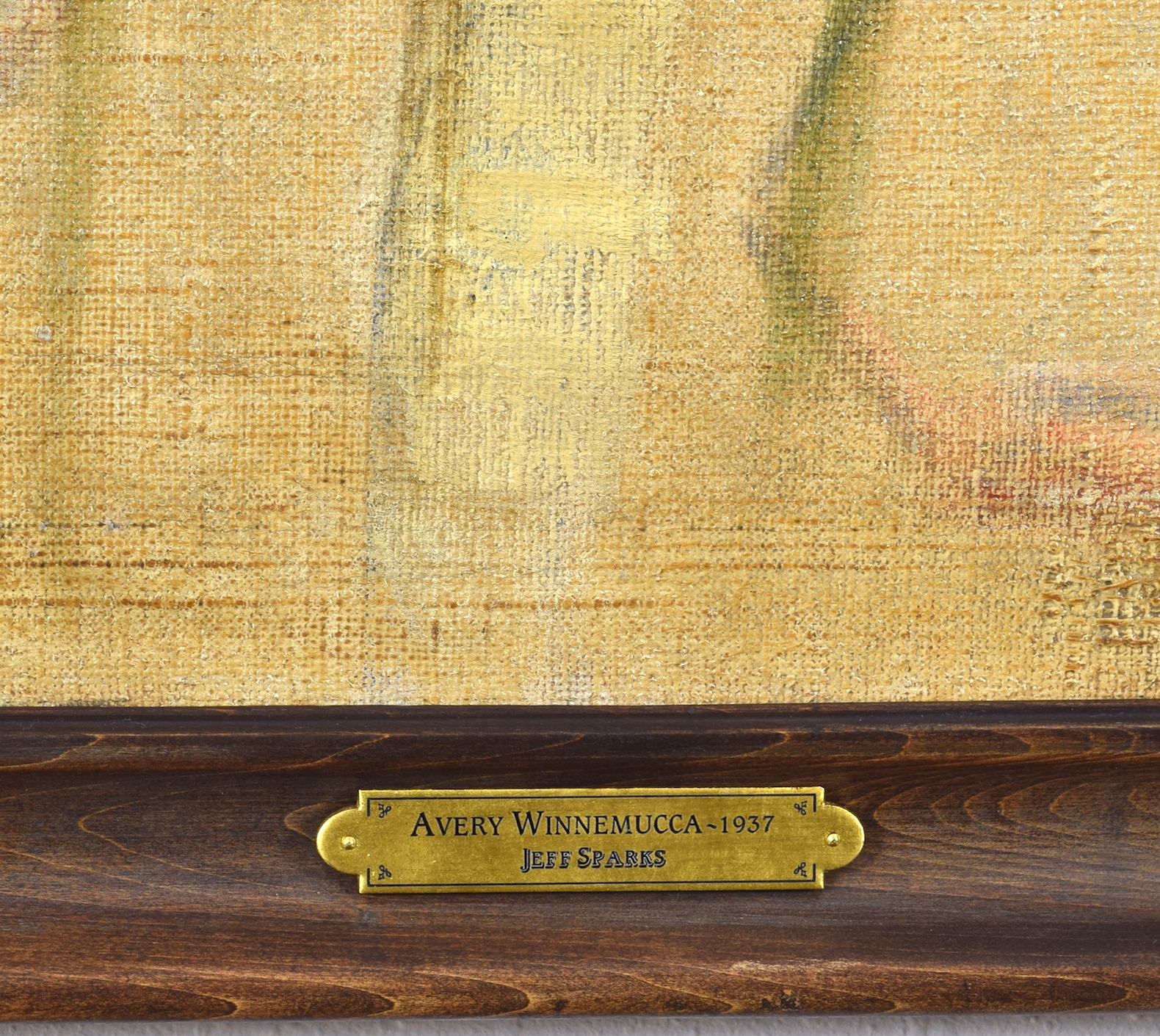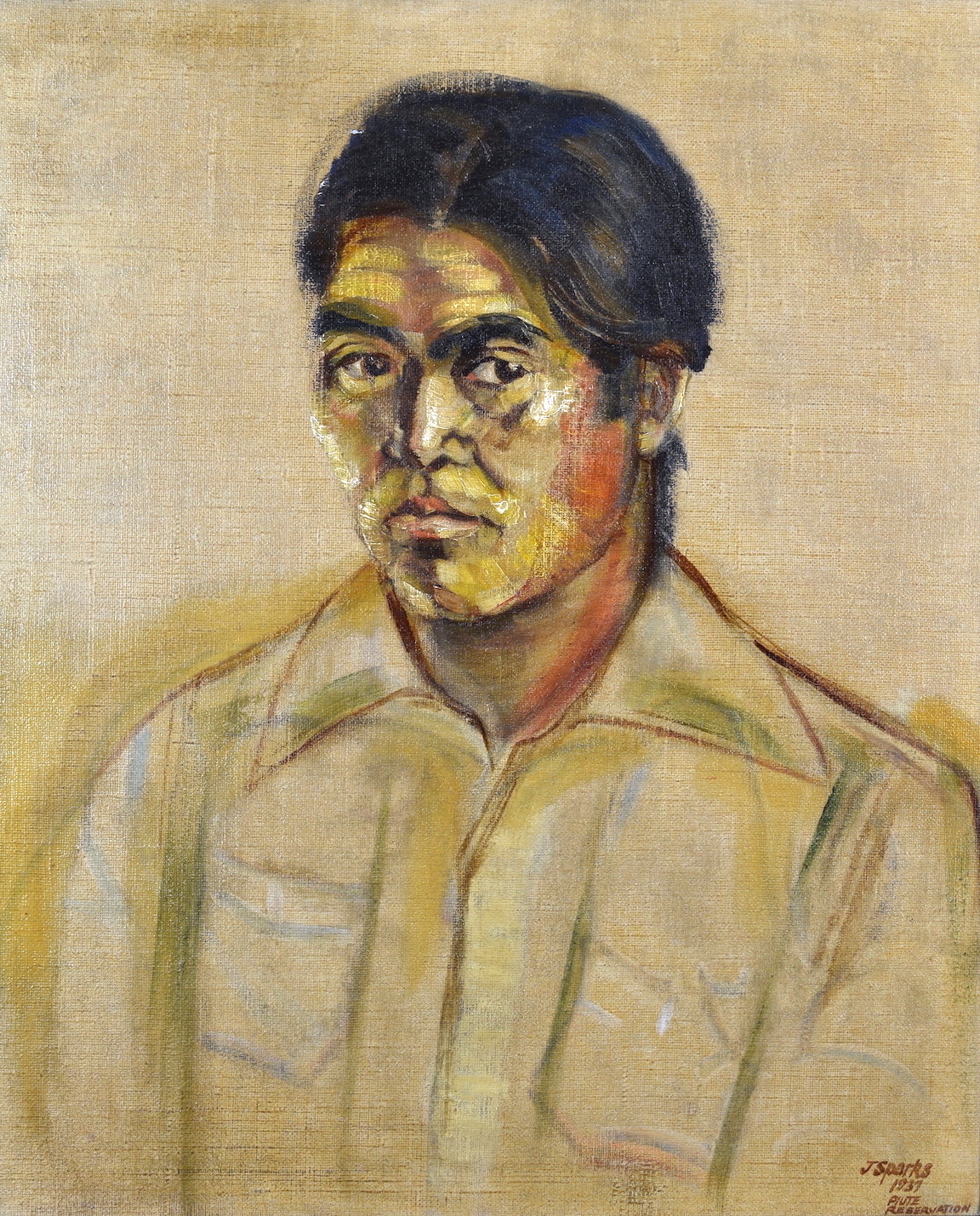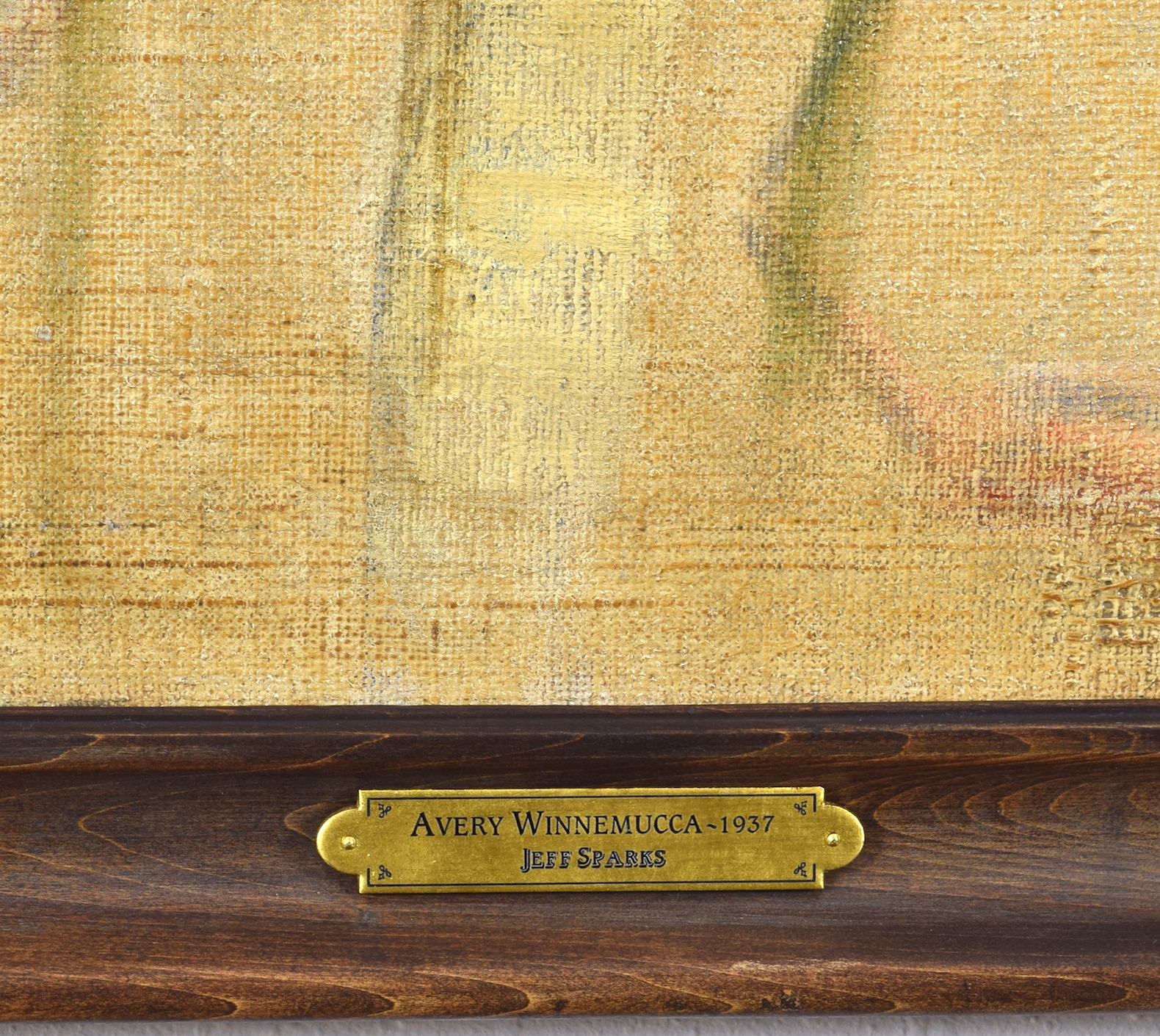 Jeff Sparks
"Avery Winnemucca," Pyramid Lake, 1937
- Oil on canvas laid to board
- Board: 33" high x 27" wide
- Frame: 37" high x 31" wide
- Signature: Lower right
Click image to enlarge.
PRICE: SOLD
About the work
A colorful 1937 Expressionist portrait of well-known Pyramid Lake Paiute Tribe member Avery Winnemucca, painted by New York artist and pioneer radio broadcaster Jeff Sparks (1905-1981).
Although Sparks is not known as an Expressionist artist, his decision to depict Avery Winnemucca in this style may reflect an emotional response to the trials and tribulations of the Pyramid Lake Paiute Tribe, who endured decades long battles over water rights, environmental and cultural protection, and survival.
Expressionists sought to portray the emotional and psychological impact of major changes in society stemming from massive urbanization and new technologies of the early 1900s. They employed distorted forms, exotic/unnatural colors, and exaggerated brushstrokes as a powerful mode of social criticism. A core theme was the psychological by-products of urbanization, including anxiety, alienation, and discomfort with the modern world, all of which seem evident in the expression and mood captured in Avery Winnemucca's portrait. In this context, Sparks' work is both extraordinary and a remarkable statement on the history of the Pyramid Lake Paiute Tribe.
About the artist…
Sparks attended the Art Students League and the National Academy of Design before a brief stint as a book illustrator. His rapid ascent in the broadcasting field overshadowed his work as an artist, but his accomplishments in the latter field were sufficiently noteworthy to earn him mention in Who Was Who in American Art, 2nd edition, by Peter Hastings Falk.
Packaging and Shipping
We gladly provide shipping quotes upon request.
Sales tax
Items shipped or delivered to a Nevada address will include applicable sales tax on the purchase invoice.