James Swinnerton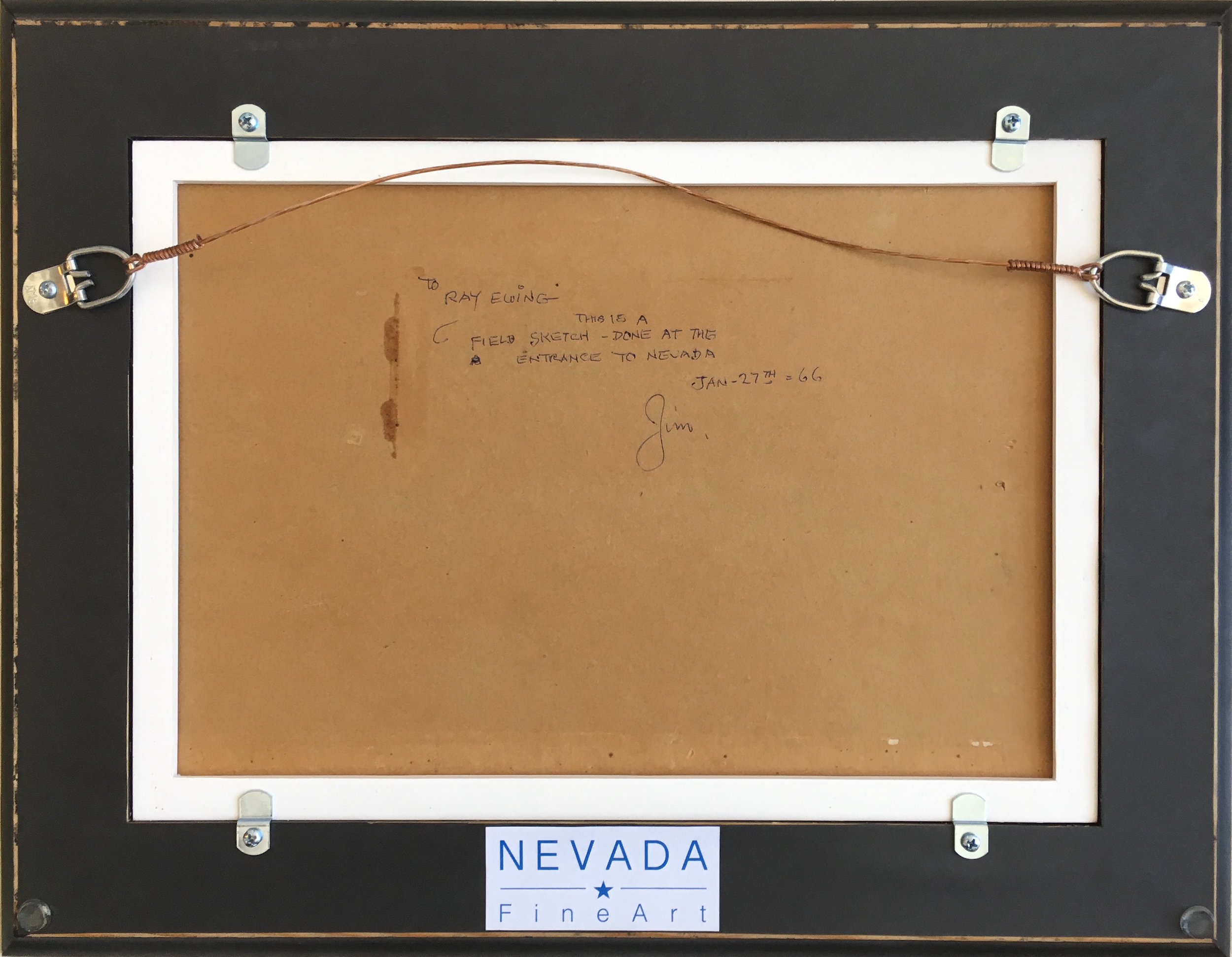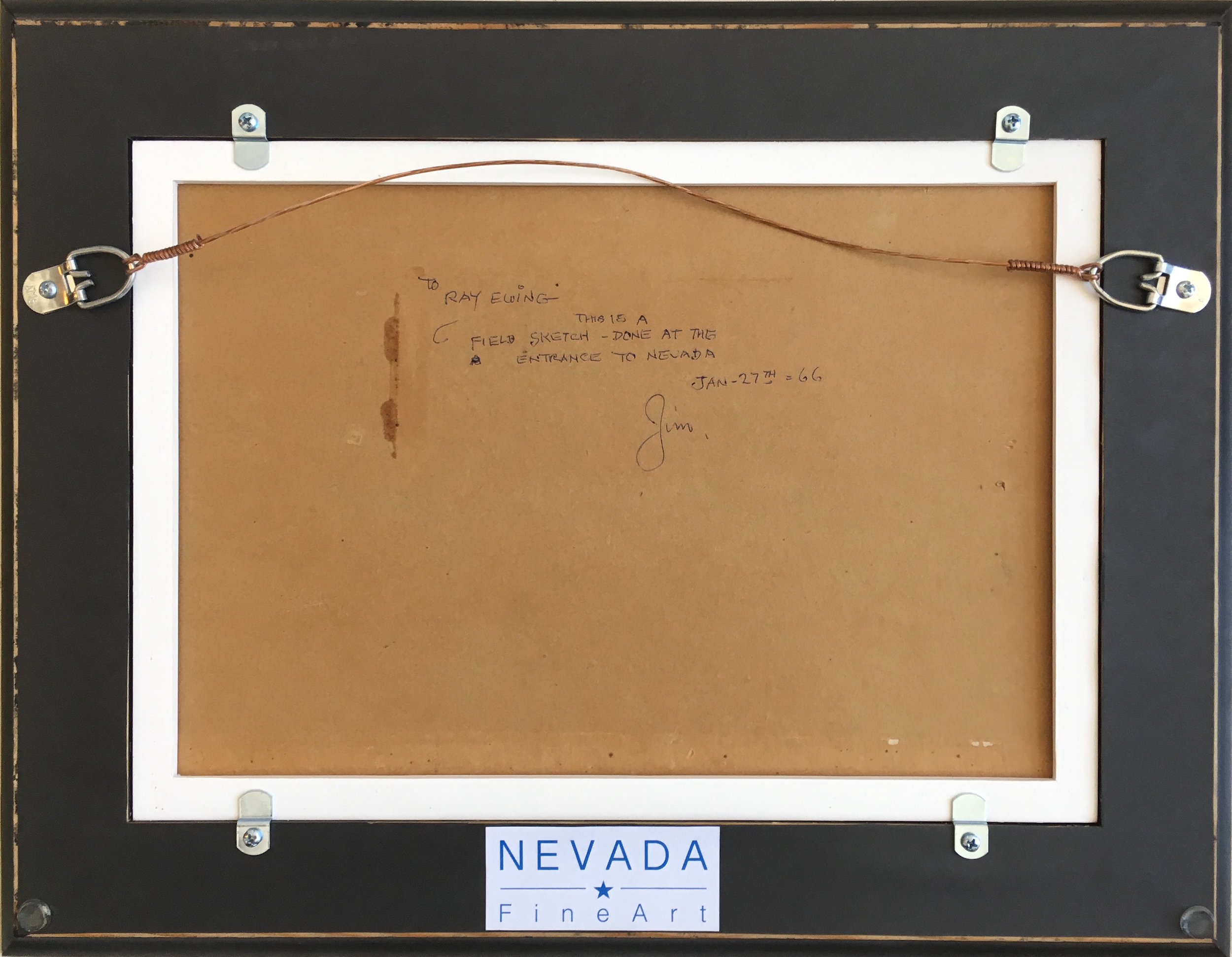 James Swinnerton
Las Vegas in the Distance , 1966
Oil on canvasboard

Canvas: 9.5" high x 13.75" wide

Frame: 15" high x 19.5" wide

Signature: Signed lower right, titled lower left; signed and dated verso, with inscription in the artist's hand "This is a field sketch - done at the entrance to Nevada"
Click image to enlarge.
PRICE: SOLD INQUIRE
About the work
James "Jimmy" Guilford Swinnerton (1875 - 1974) was not native to Nevada, but he nonetheless was a part of the state's cultural and artistic heritage. His wide ranging travels, sometimes with only a burro and a sketch pad for companions, led him to remote locations across Nevada, California, Arizona, New Mexico, and Utah. These travels and the artwork it yielded eventually earned him the title of "Dean of Desert Artists."
Swinnerton's association with Nevada began 1910 when he started visiting friends in Las Vegas, offering the opportunity to closely observe and sketch the desert landscape. By 1933 he took up residence in a bungalow near the downtown area of Las Vegas where he befriended a Nevada artist in the making, Richard Guy Walton.
Sometime after 1938, Swinnerton moved to Cathedral City, California, but he never stopped his periodic visits to Nevada. It was on one such visit in 1966 that he painted "Las Vegas in the Distance." His oil paintings of this period have been described as a delicate blending of soft colors and lighting. Las Vegas in the Distance is a fine example of just such a work.
Packaging and Shipping
Complimentary shipping to Continental US, standard service 6 to 11 days. Global shipping available, contact us for a quote.
Sales tax
Items shipped or delivered to a Nevada address will include applicable sales tax on the purchase invoice.