James A. Lawrence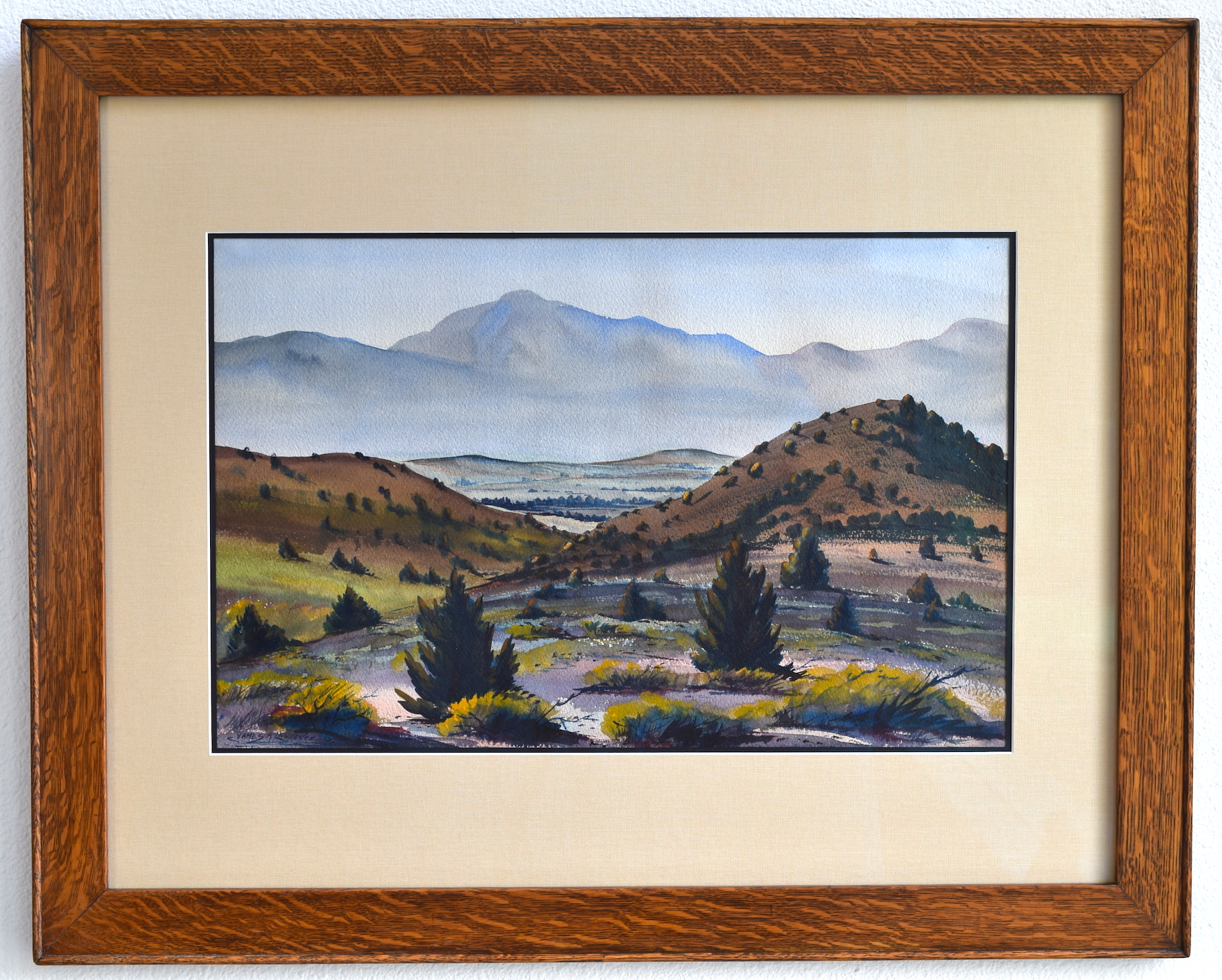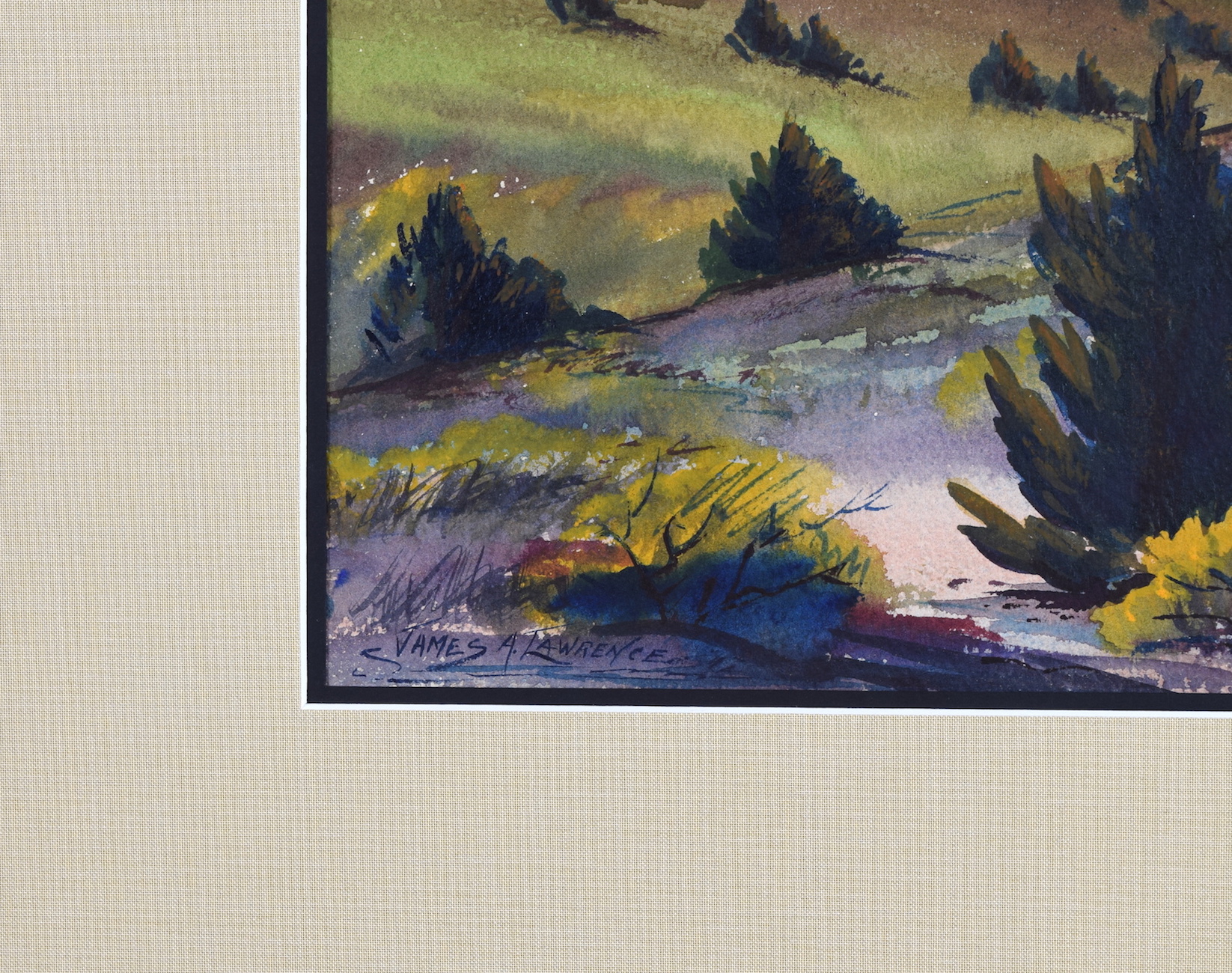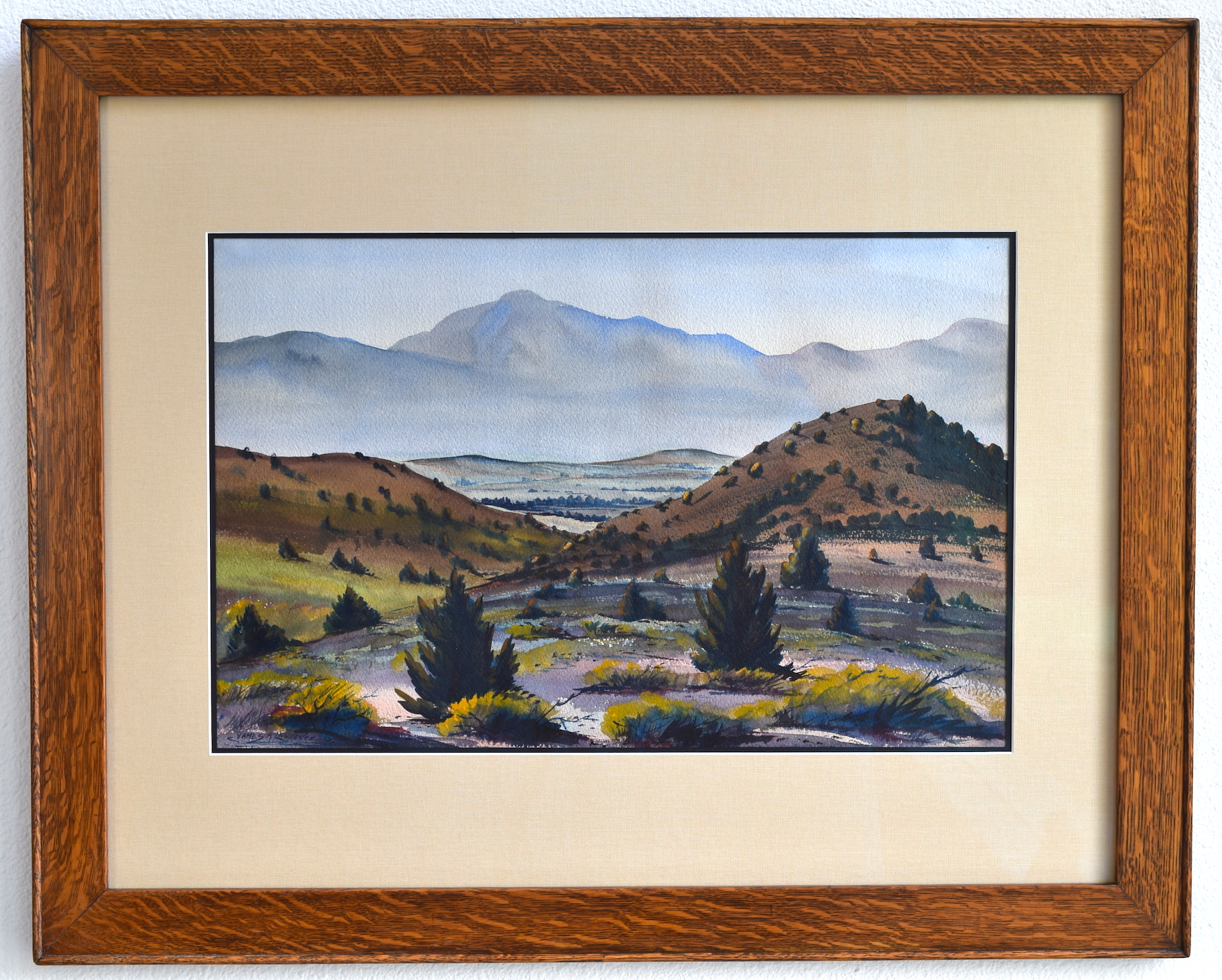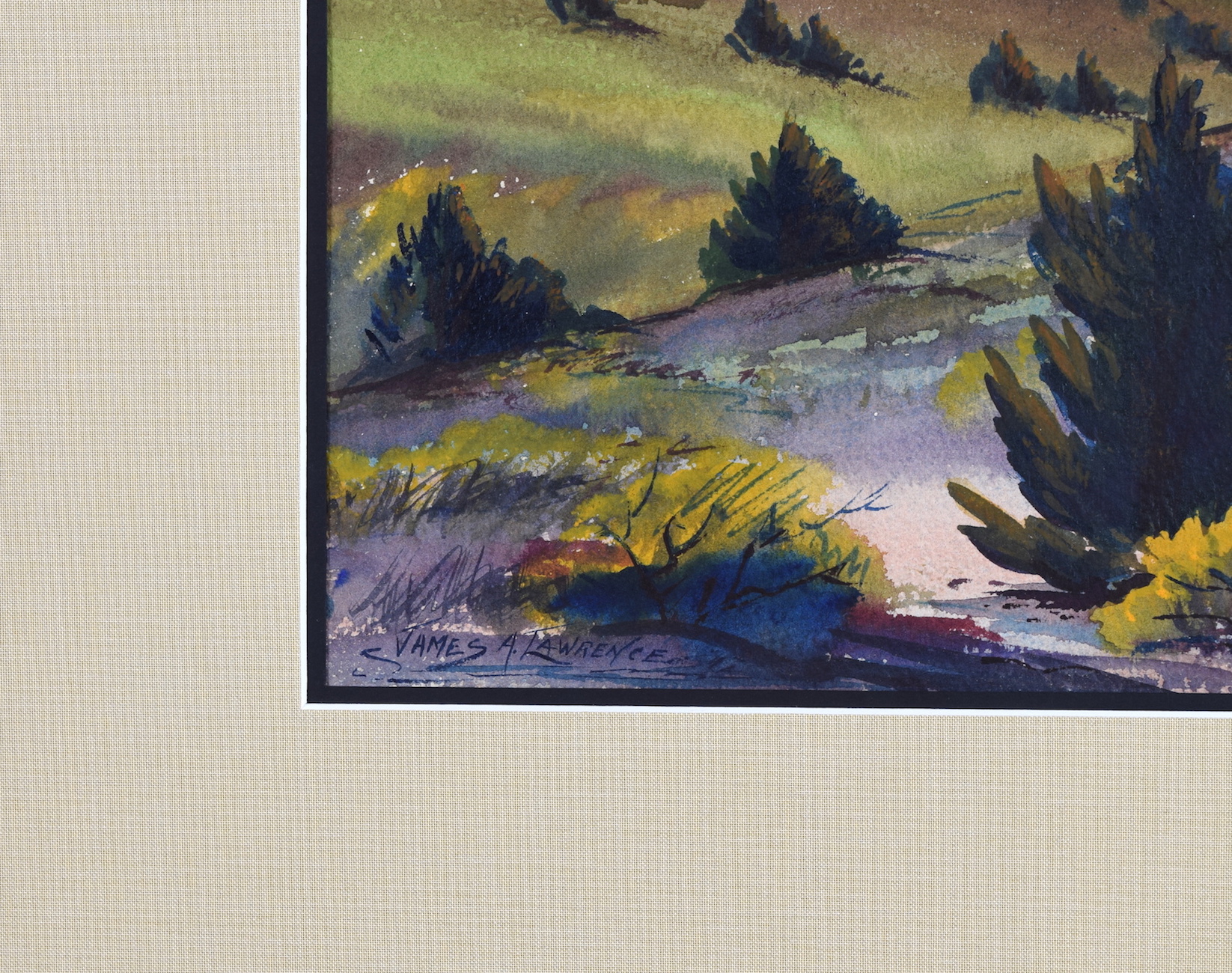 James A. Lawrence
Piñon Pines, c.1940s
- Watercolor on paper
- Sight: 14" high x 21.50" wide
- Frame: 25.25" high x 31.25" wide
- Signature: Lower left; numbered 7646 on reverse with Lawrence's "Rock Creek Ranch" studio stamp, which is stamped over his San Francisco address
Click image to enlarge.
PRICE: SOLD
About the work
A circa 1940s watercolor by Nevada artist James Albert Lawrence (1910-2006) titled "Piñon Pines." The scene is very typical of the landscape near Lawrence's Gardnerville residence/studio.
Jim Lawrence was born in San Mateo, California. His studies and professional pursuits took him to Los Angeles, New York, and San Francisco before he eventually settled in Nevada in 1949. By the time he reached Nevada, he had already visited the area around Gardnerville to paint and photograph the region's scenery. It is therefore no surprise that this was to be the chosen location of his home/studio at Rock Creek Ranch, which is stamped on the reverse of the watercolor.
Lawrence's San Francisco address, which appears to be 431 Jackson Street, is faintly visible under the Rock Creek Ranch stamp in the upper left corner verso. This dates the watercolor to the period before he relocated to Nevada in 1949. Interestingly, the Jackson Street address was the original location for Ghirardelli Chocolate Company and the family's early residence in San Francisco.
It is possible Lawrence's numbering system reflects the numerical sequence of watercolors he painted in a given year. Thus #7646 would be his 76th watercolor in the year 1946.
The watercolor is noteworthy for displaying the hallmark attributes of Lawrence's work: Swift brush motion, brevity over detail; a work that is more gestural than literal. Simply a beautiful painting by a Nevada master.
Packaging and Shipping
We gladly provide shipping quotes upon request.
Sales tax
Items shipped or delivered to a Nevada address will include applicable sales tax on the purchase invoice.