J. Craig Sheppard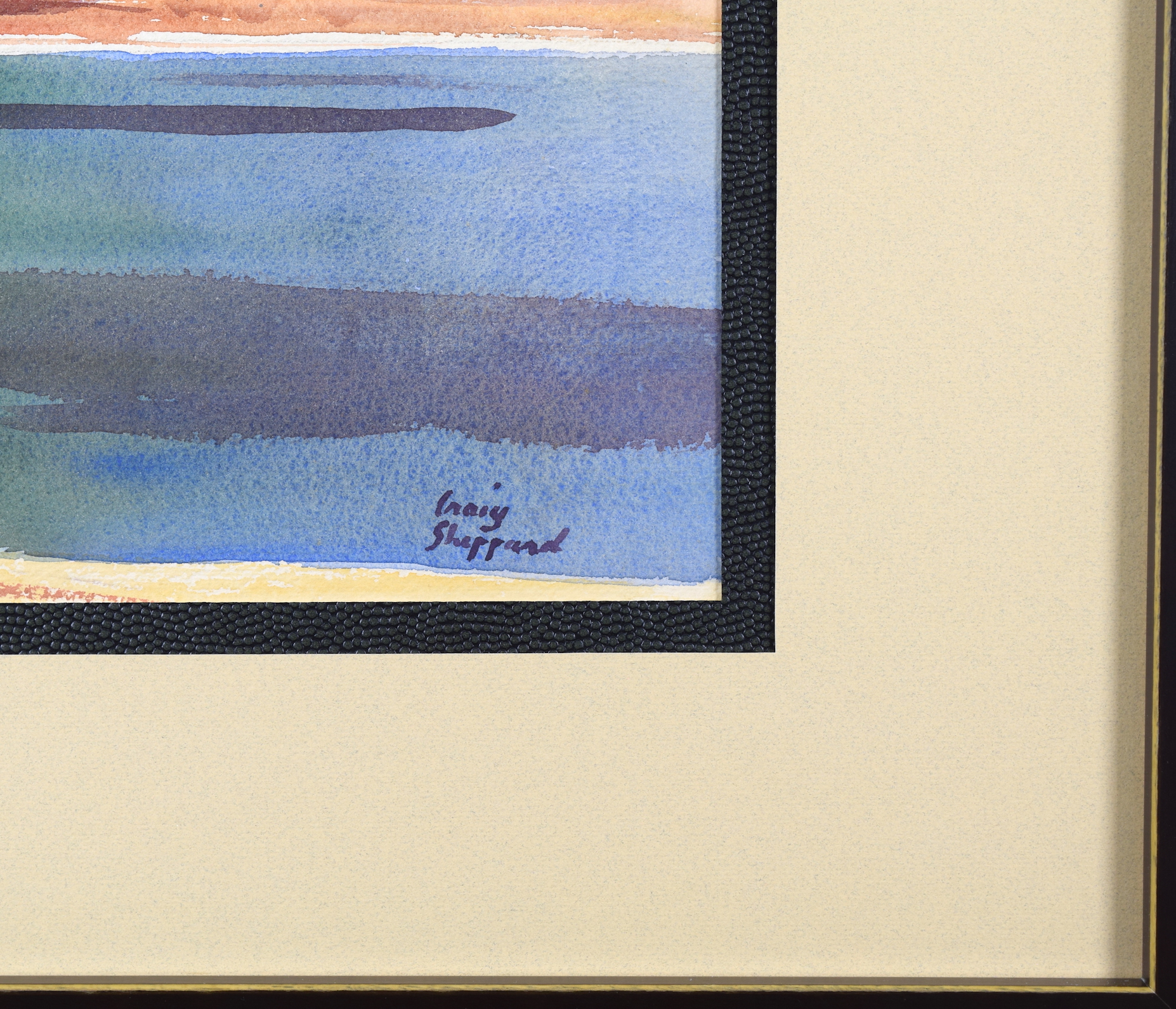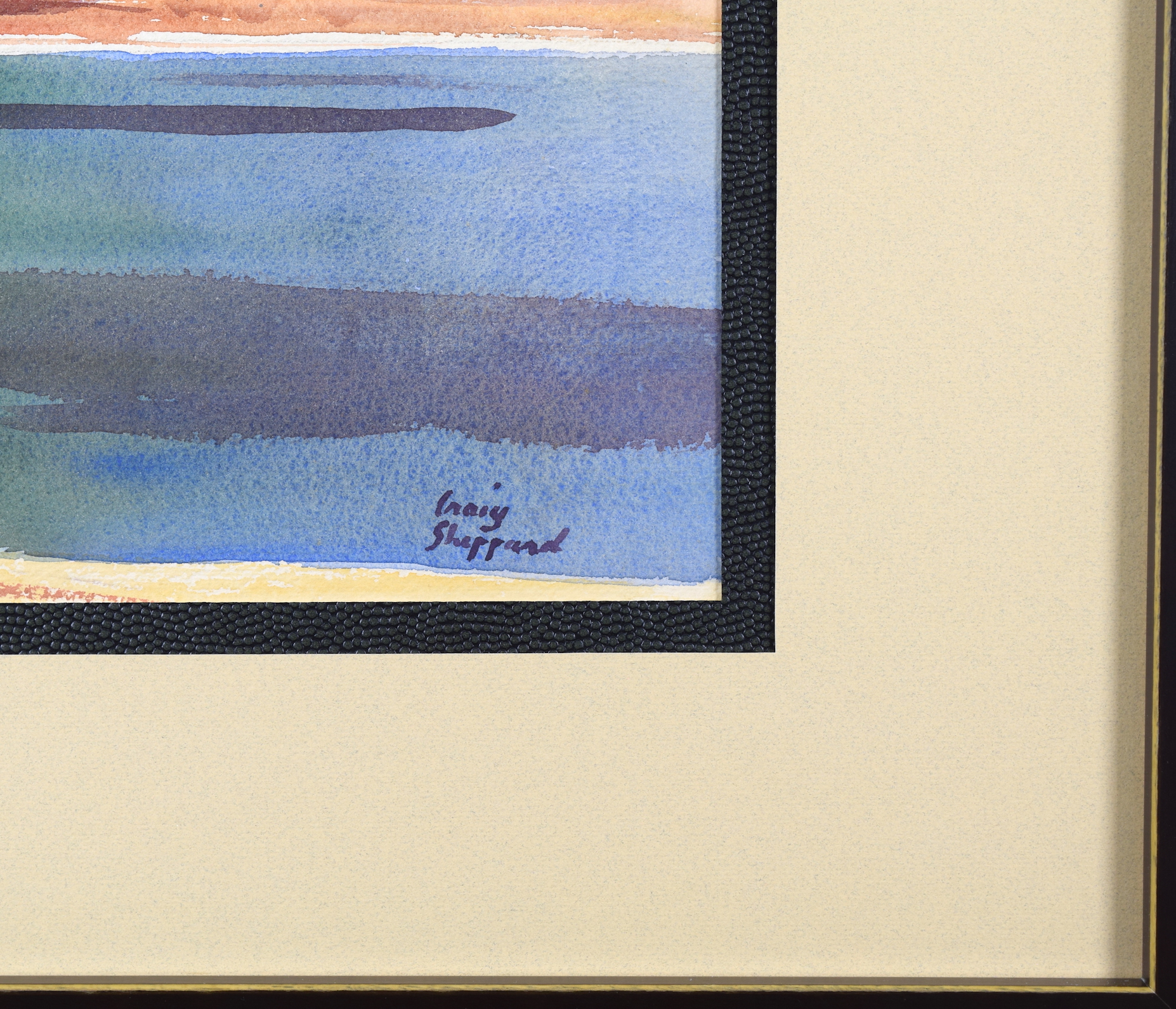 J. Craig Sheppard
Thunderstorm at Pyramid Lake - Nevada
- Watercolor on heavy watercolor paper
- Image (sight): 19" high x 24.75" wide
- Frame: 30" high x 36.25" wide
- Signed lower right
Click image to enlarge.
PRICE: SOLD
About the work
A highly atmospheric watercolor by Nevada artist J. Craig Sheppard (1913-1978) depicting a thunderstorm on the eastern shore of Pyramid Lake outside Reno. Sheppard once described Nevada as "very subtle" in terms of its subject matter for painting, yet his depiction of Pyramid Lake makes an awe-inspiring case to the contrary.
About the artist…
Craig Sheppard was born in Lawton, Oklahoma, in 1913. His connection to Nevada began in 1947 when he arrived in Reno to serve as chair of the University of Nevada's art department. His appreciation for cowboy life, which never left him, was deeply rooted in his own experience as a rodeo rider in the arenas of Oklahoma.
Over the course of his life, Sheppard's work strayed into a variety of styles and themes, including abstraction. But his signature work—and the subject he is most remembered for—is watercolors like Thunderstorm at Pyramid Lake.
Packaging and Shipping
We gladly provide shipping quotes upon request. This is a large/heavy work, our northern Nevada clients are encouraged to contact us to arrange local pickup.
Sales tax
Items shipped or delivered to a Nevada address will include applicable sales tax on the purchase invoice.