J. Craig Sheppard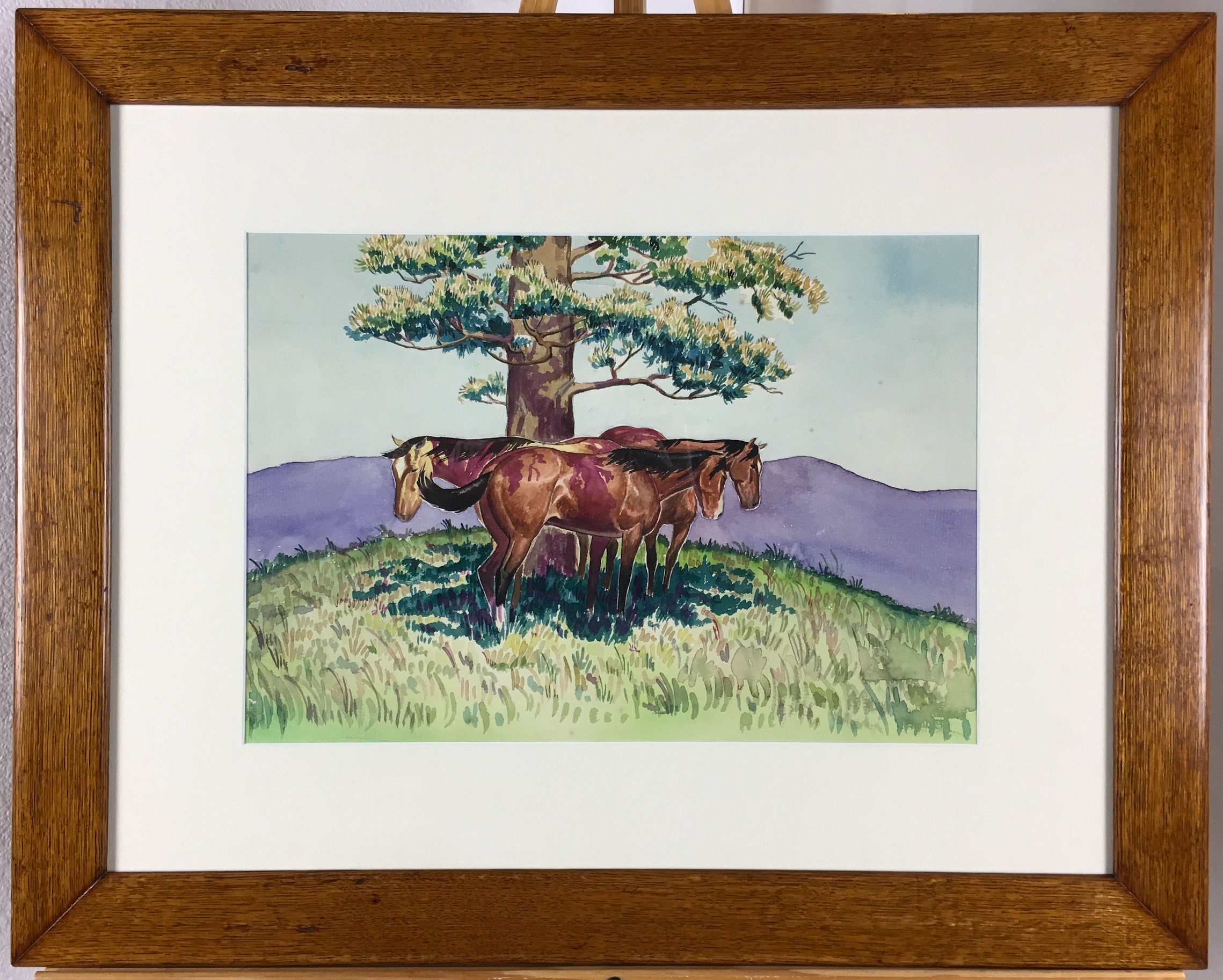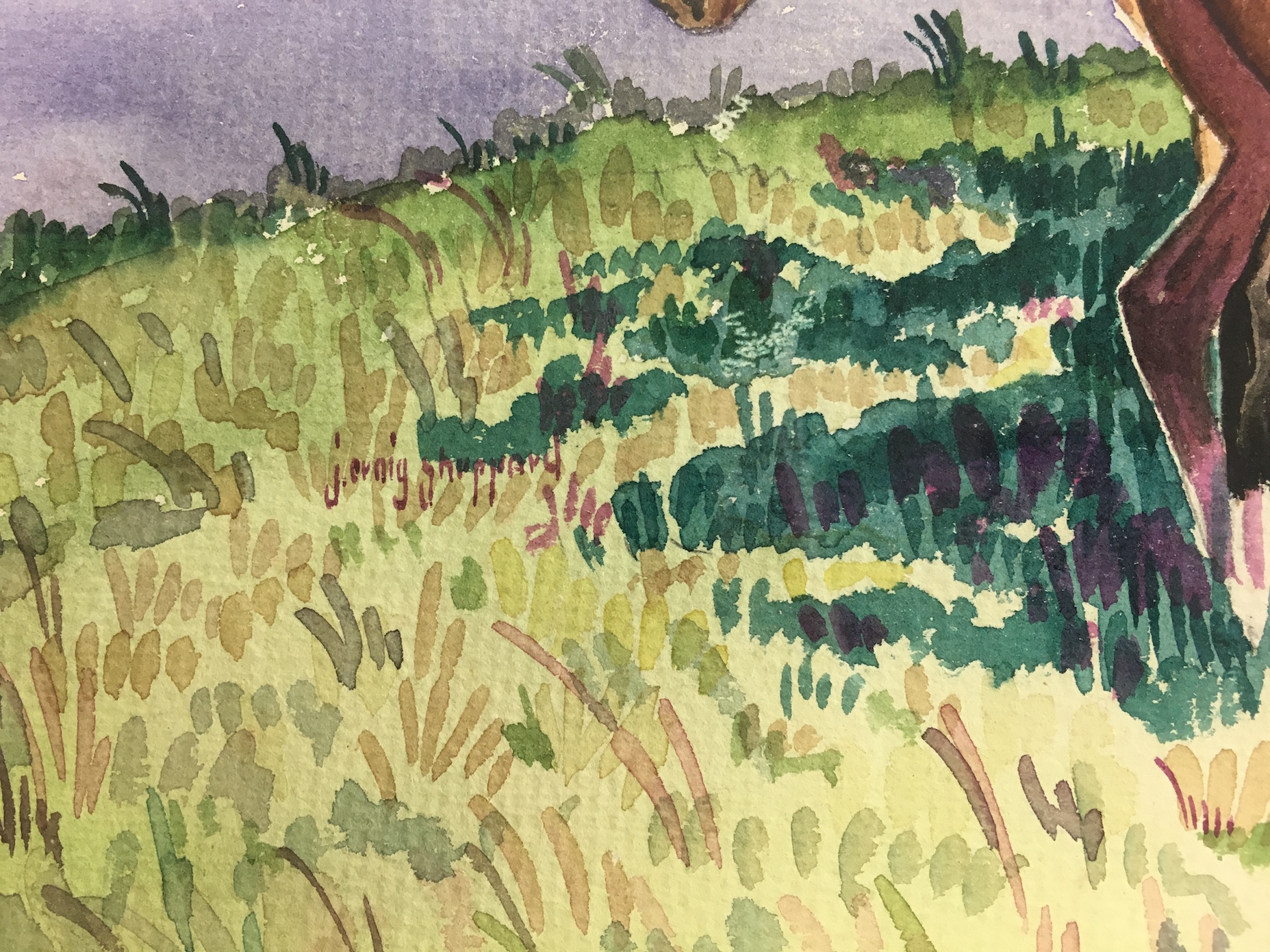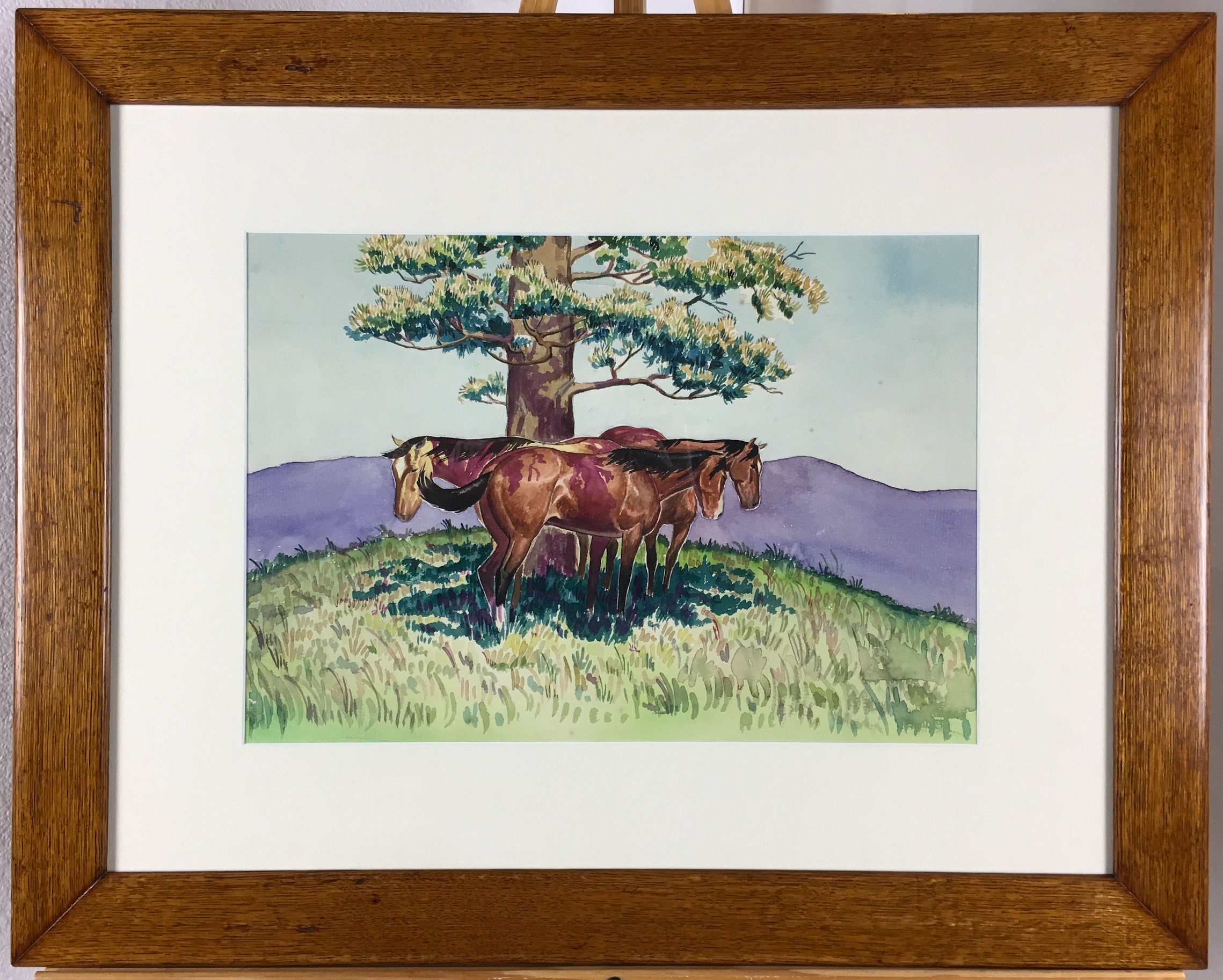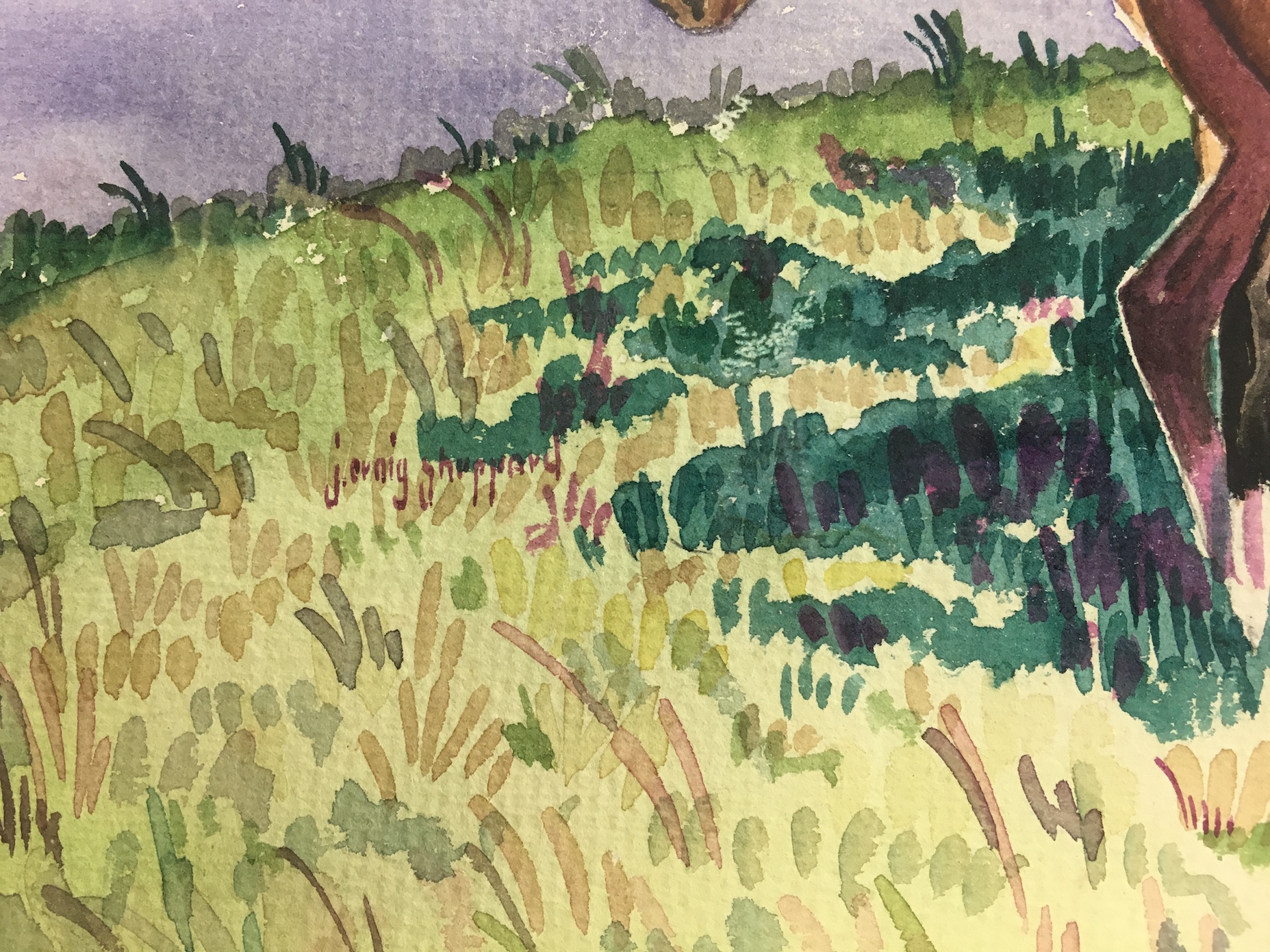 J. Craig Sheppard
Horses Under a Shade Tree
- Watercolor on paper
- Sight: 11" high x 15.75" wide
- Frame: 20" high x 25.25" wide
- Signature: J. Craig Sheppard, left quadrant
PRICE: SOLD INQUIRE
About the work
An early watercolor by J. Craig Sheppard (1913-1978) depicting horses at rest in the shade of a large tree. The work reflects Sheppard's appreciation for the symbol of the old west—the horse, which was an ever-present source of inspiration during his lifetime. Sheppard's signature is in the area of grass to the lower left of the horses.
Housed in a period frame. Overall very good condition with a few specks of foxing.
About the artist…
Craig Sheppard was born in Lawton, Oklahoma, in 1913. His connection to Nevada began in 1947 when he arrived in Reno to serve as chair of the University of Nevada's art department. His appreciation for cowboy life, which never left him, was deeply rooted in his own experience as a rodeo rider in the arenas of Oklahoma.
Over the course of his life, Sheppard's work strayed into a variety of styles and themes, including abstraction. But his signature works—and the subjects he is most remembered for—include cowboys and horses.
Packaging and Shipping
We gladly provide shipping quotes upon request. Our northern Nevada clients are welcome to contact us to arrange local pickup.
Sales tax
Items shipped or delivered to a Nevada address will include applicable sales tax on the purchase invoice.