Hans Meyer-Kassel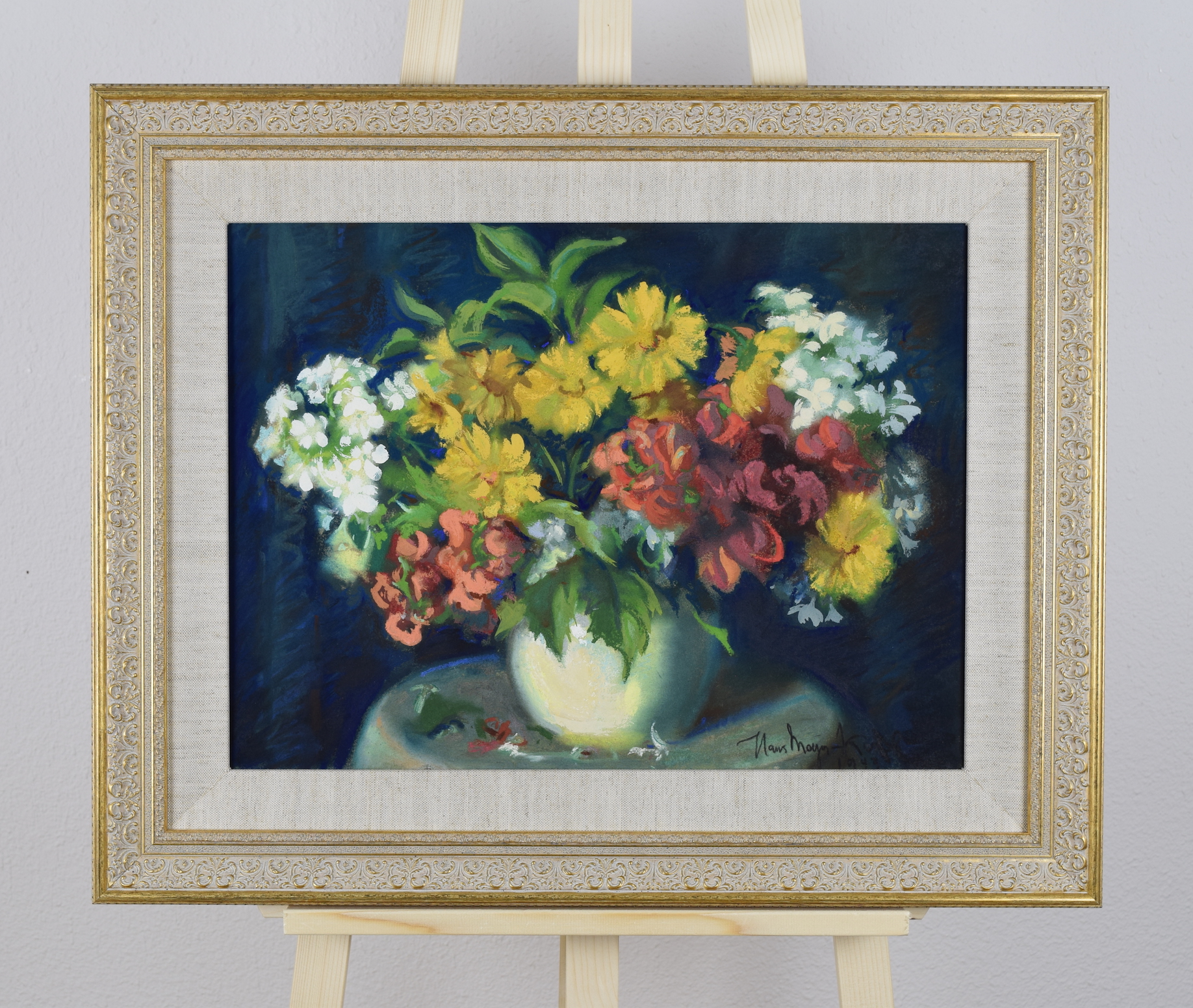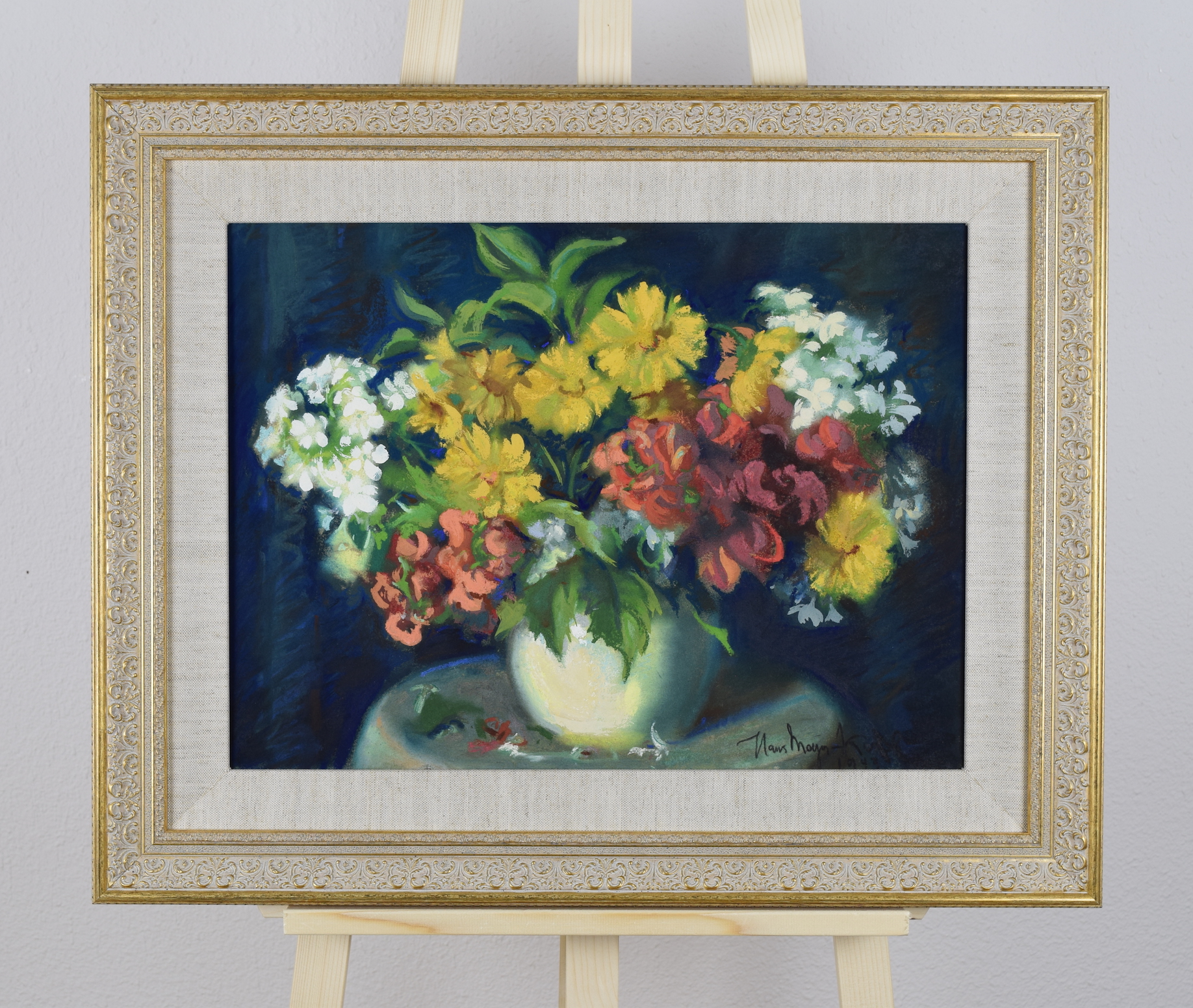 Hans Meyer-Kassel
Floral Still Life, 1943
- Pastel and gouache on heavy paperboard
- Board: 14.75" high x 19.75" wide
- Frame: 21.50" high x 26.50" wide
- Signature: Signed and dated 1943 lower right
PRICE: SOLD INQUIRE
About the work
A colorful floral still life executed in pastel and gouache in 1943 by Hans Meyer-Kassel. Housed in a contemporary frame under museum glass. Several similar works were displayed at the Nevada Museum of Art exhibition "Hans Meyer-Kassel, Artist of Nevada."
About the artist…
Hans Meyer-Kassel (1872 - 1952) spent the final fifteen years of his life in northern Nevada, having journeyed from his native Germany in the early 1930s to become guest artist and lecturer at Amherst College in Massachusetts. An invitation to exhibit in Pasadena, California, led the artist to seek a new home in the American West, and he quickly resettled in Reno. Later he moved to Carson City before eventually finding a home in Genoa.
Packaging and Shipping
Given the delicate nature of works in pastel, local pick-up of this work is strongly recommended.
Sales tax
Items shipped or delivered to a Nevada address will include applicable sales tax on the purchase invoice.