Gordon Coutts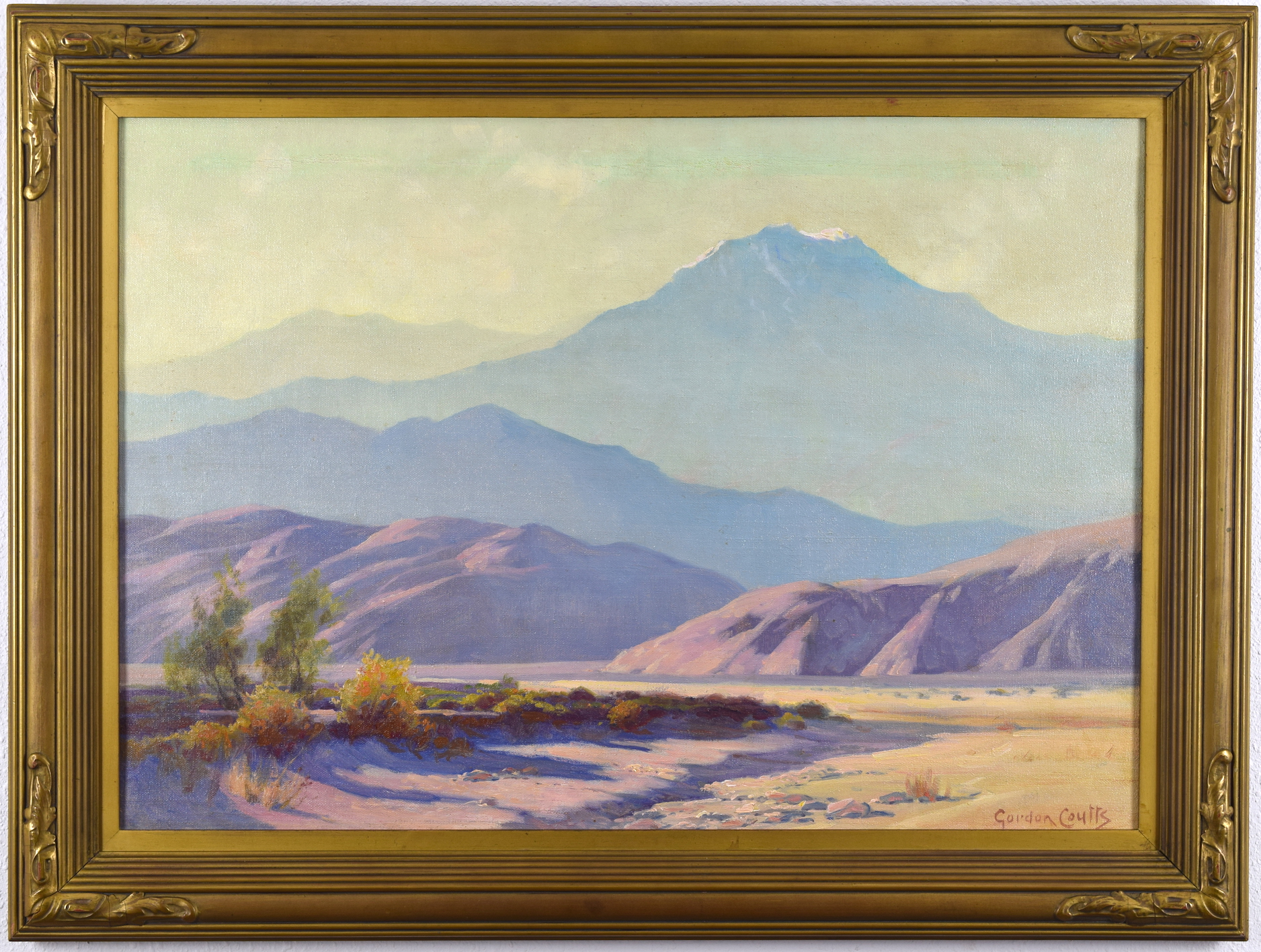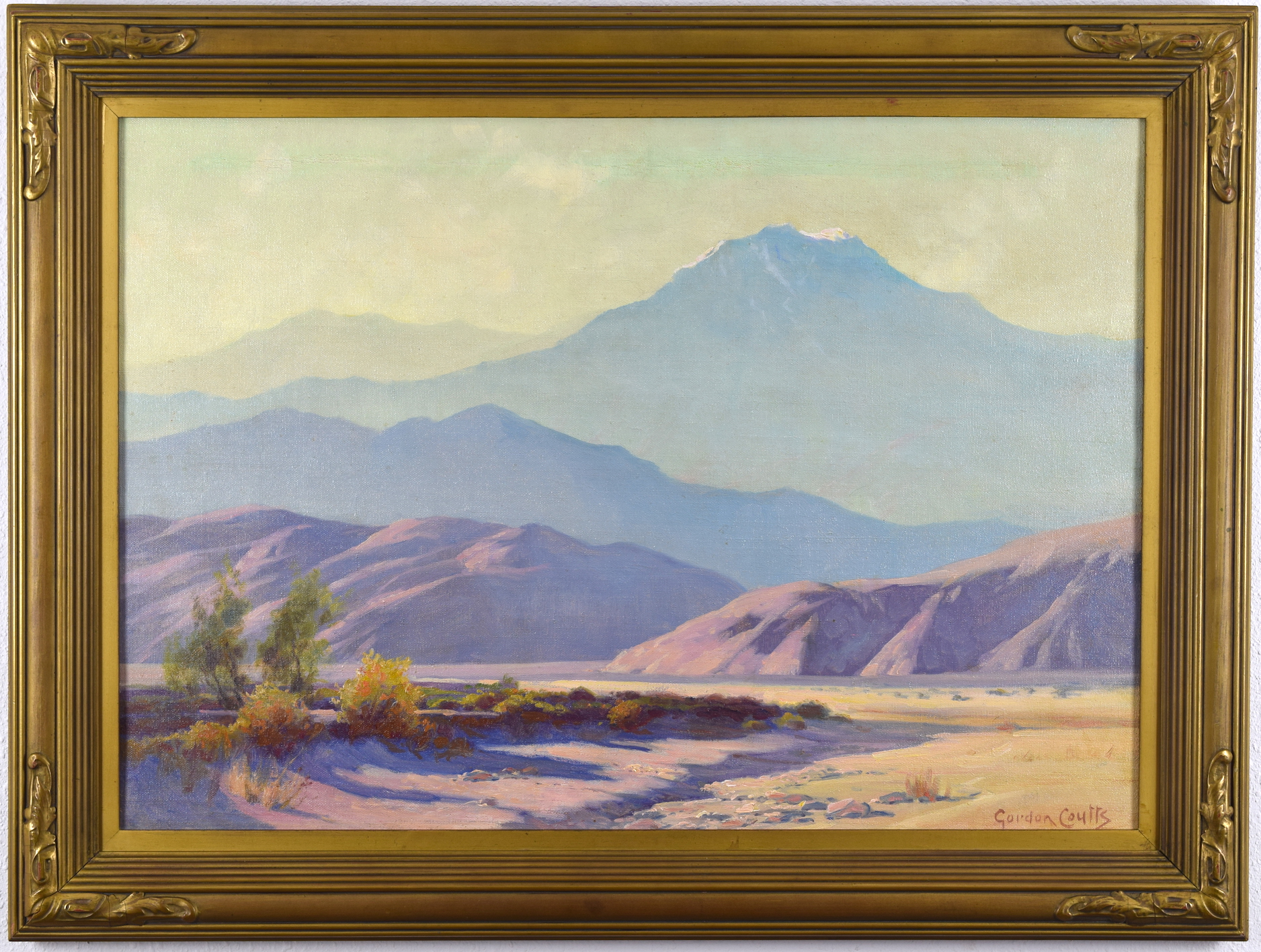 Gordon Coutts
Mt (San) Jacinto with San Gorgonio in Rear - c.1920s
- Oil on canvas
- Canvas: 21" h x 30" w
- Frame: 27.25" h x 36" w
- Signed lower right; title inscribed verso
Click image to enlarge.
PRICE: SOLD INQUIRE
About the work
This work dates from the late 1920s when Gordon Coutts (1868-1937) lived and painted in Palm Springs, California. The aspect in the painting is not far from his French-Moroccan style castle, which still stands today as the Korakia Pensione. A pencil inscription on the old strainer bar reads "Mt [San] Jacinto, San Gorgonio in Rear…."
The work is in very good condition. It was recently restored by the South Coast Fine Arts Conservation Center of Santa Barbara, California. There are very fine horizontal hairline cracks near the top of the sky where the edge of the old strainer bar exerted mild pressure on the canvas; they are difficult to see without close inspection. The strainer bar was replaced with a more modern stretcher bar, providing a very flat canvas surface. The original frame is in very good condition, with minor cracks and rub marks typical of frames from the period.
About the artist…
Aberdeen-born painter Gordon Coutts (1868-1937) was a lean and lanky Scottish gentleman with a decidedly English drawl and sense of humor to match.
Coutts' passion for his artwork took him to the deserts of Morocco, Taos and, finally, Palm Springs where he settled in 1924 and built Dar Maroc. There he mingled with celebrities including Rudolf Valentino and Winston Churchill, the latter of whom was also a fan of desert art and said to have done some paintings in Coutts' Studio.
Packaging and Shipping
We gladly provide shipping quotes upon request.
Sales tax
Items shipped or delivered to a Nevada address will include applicable sales tax on the purchase invoice.