Frank H. Zuanich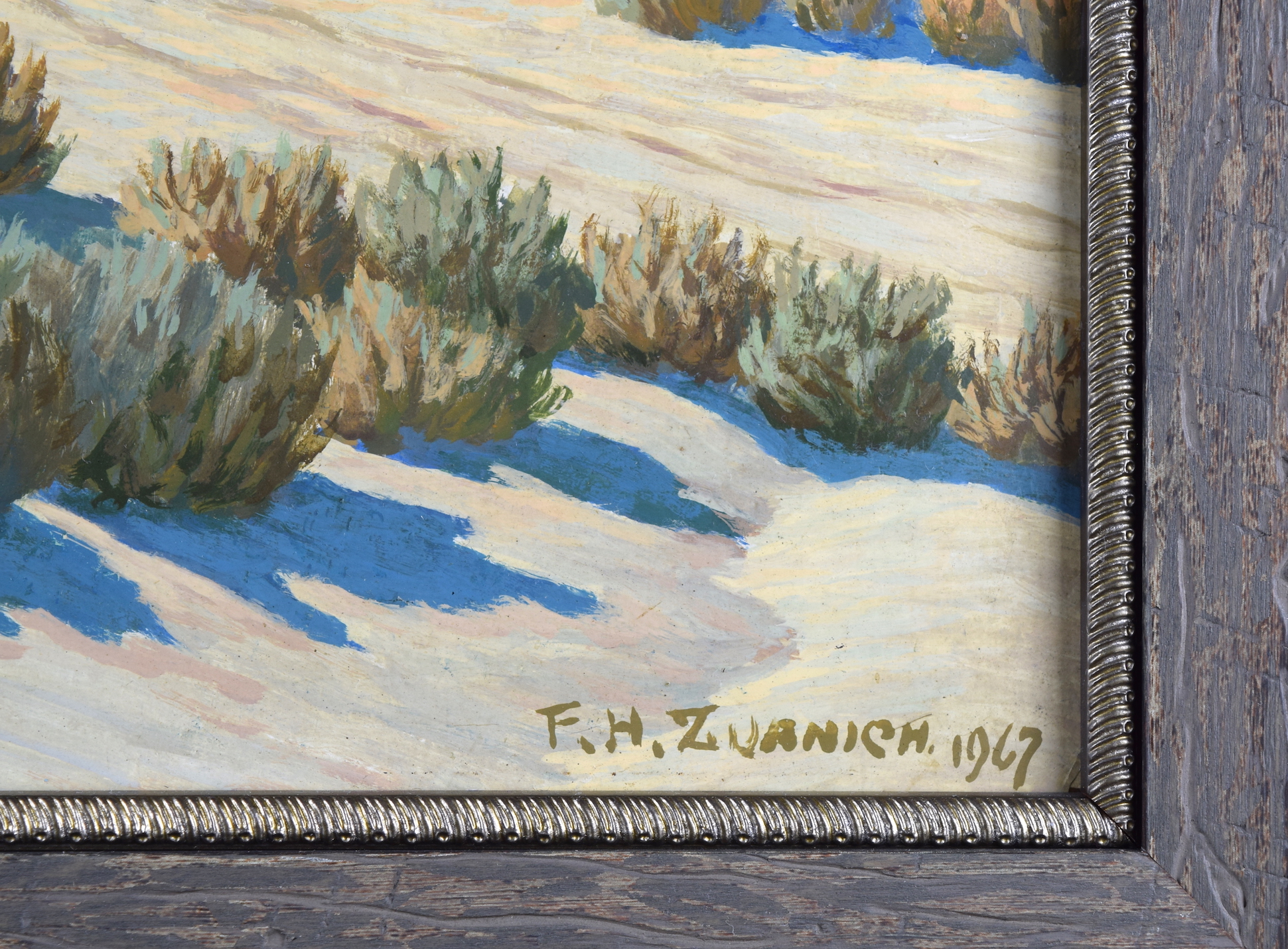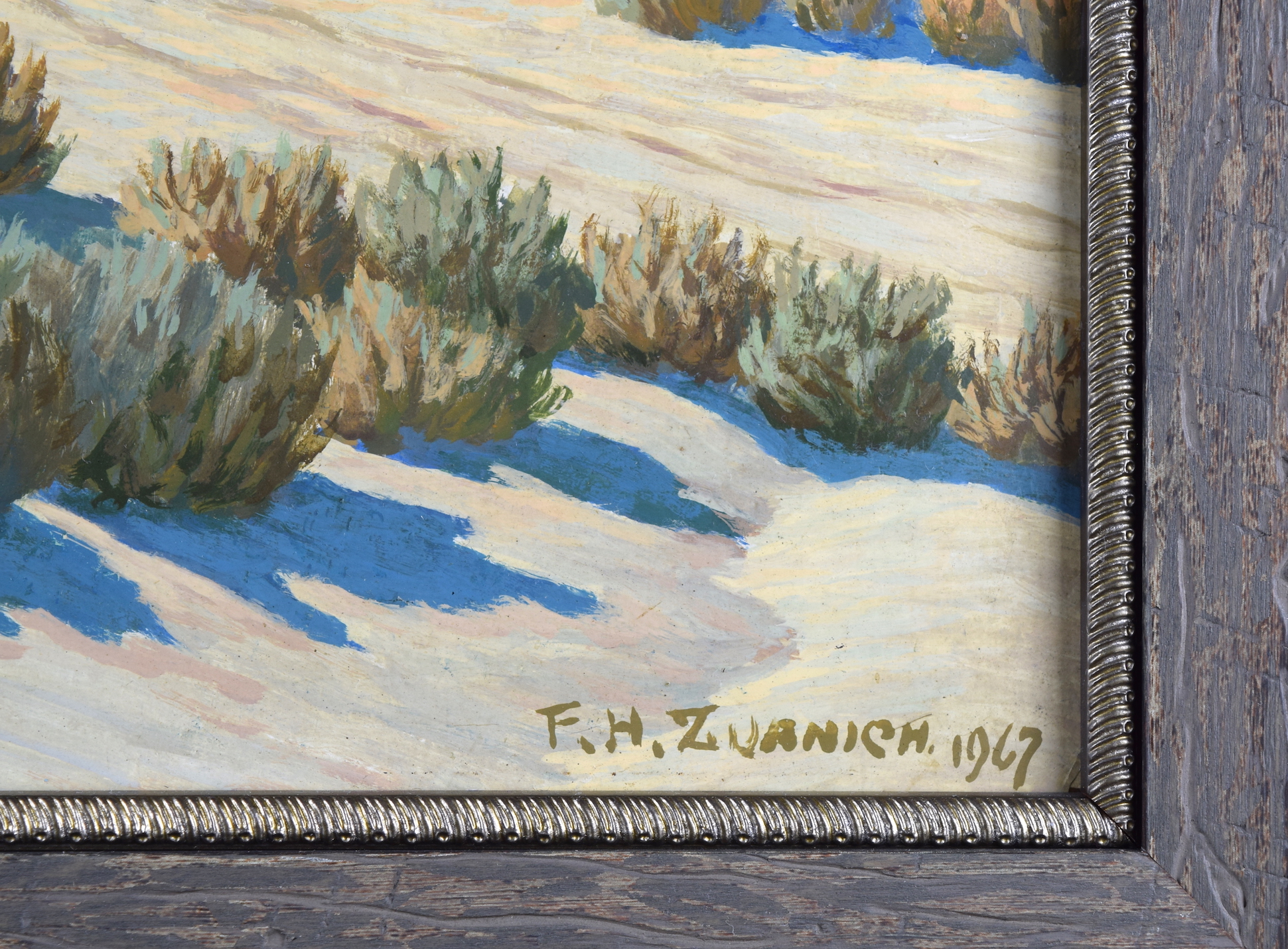 Frank H. Zuanich
Southwest Desert
- Oil on board
- Board: 12.75" high x 16.50" wide
- Frame: 18" high 21.5" wide
- Signed lower right
Click image to enlarge.
PRICE: SOLD INQUIRE
About the work
California artist Frank Zuanich (1890-1978) is best known for his realistic landscapes, including scenes of the Grand Canyon, Lake Tahoe, and the American Southwest.
This particular painting is noteworthy for depicting the same scene as an earlier work by Maynard Dixon titled "Desert Ranges," which resides in the collection of the Blanton Museum of Art at The University of Texas at Austin.
While mirroring Dixon's striking composition, Zuanich uses a brighter palette and accentuates the natural patterns in the hills, sagebrush, and the wavelike forms in the foreground to produce a substantially different mood than the work by Dixon. Both works are visually appealing, yet each retains a uniqueness that reflects the personality and style of the respective artist.
Packaging and Shipping
We gladly provide shipping quotes upon request.
Sales tax
Items shipped or delivered to a Nevada address will include applicable sales tax on the purchase invoice.