Ferdinand Burgdorff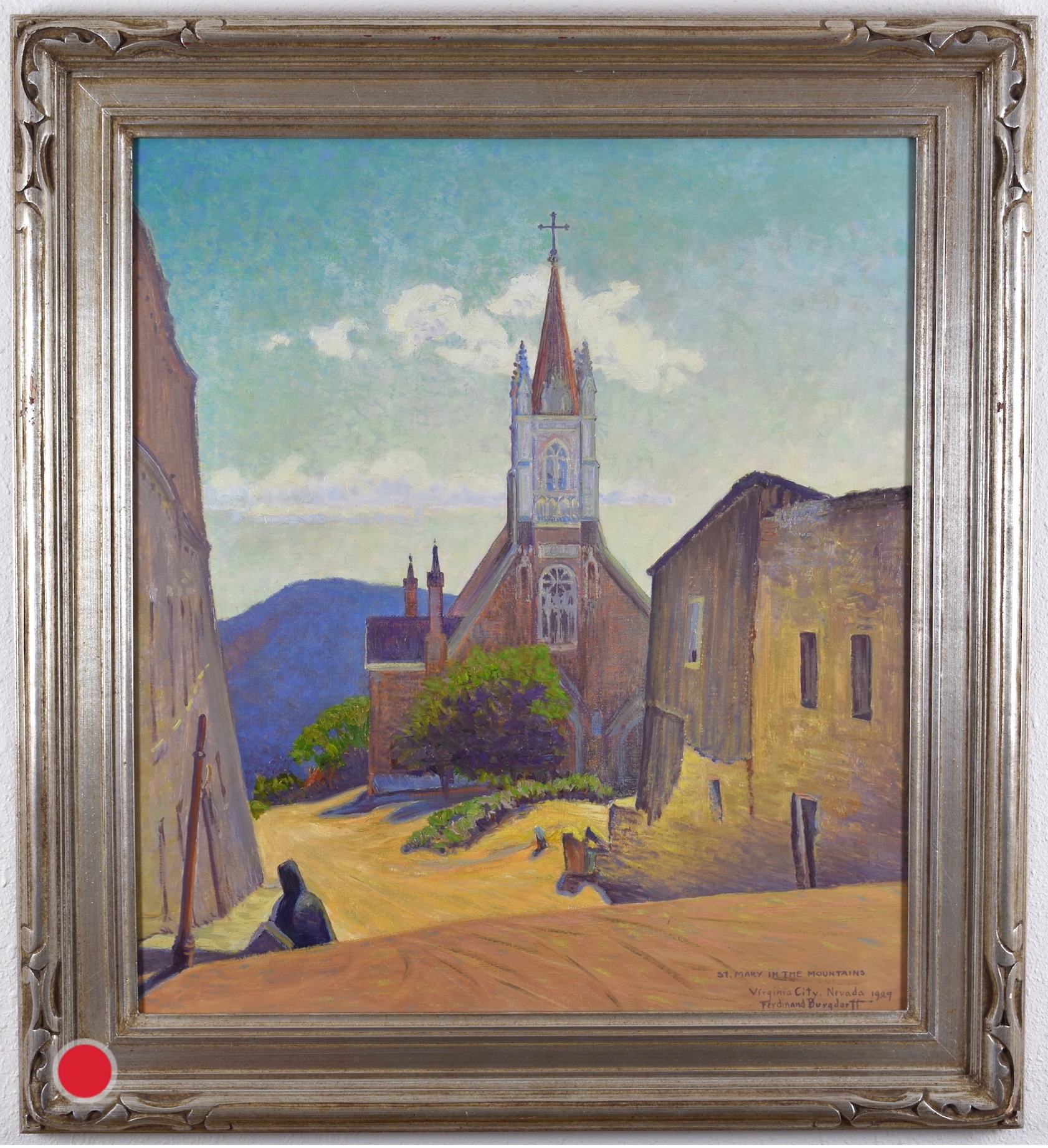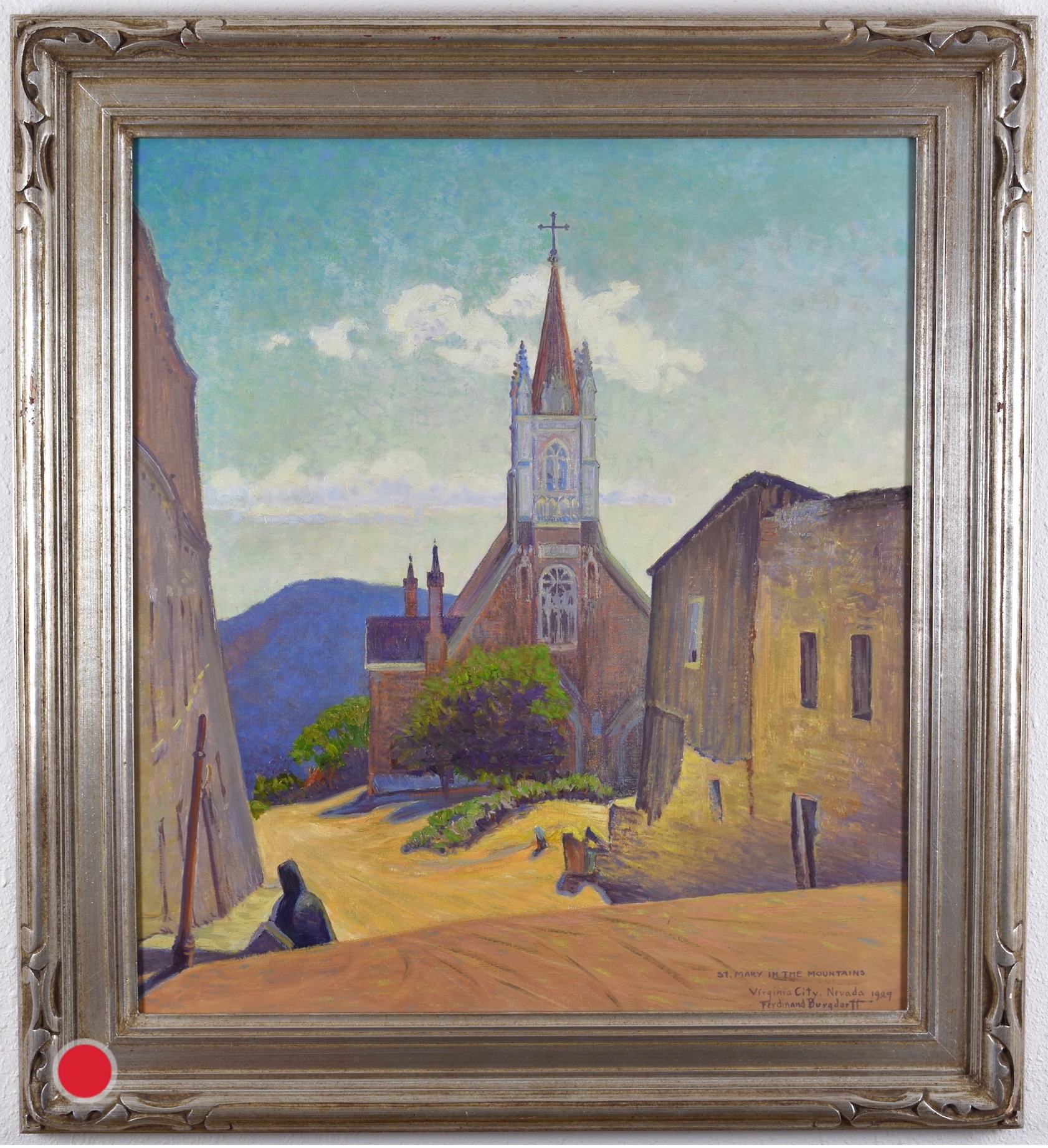 Ferdinand Burgdorff
St. Mary in the Mountains - Virginia City, Nevada, 1929
- Oil on board
- Board: 26 1/4" h x 23 1/2" w
- Frame: 33" h x 30" w
- Signed lower right, with title, date & location
Click image to enlarge.
PRICE: Sold
About the work
The artist's Pebble Beach studio label is attached verso, along with a second label from the Ulrike Kantor Gallery of Los Angeles. Housed in the original carved frame. The painting is in excellent, original condition; frame shows few minor nicks and mars typical of age, otherwise very good.
About the artist…
Ferdinand Burgdorff (1881-1975) is famously known for his southwest illustrations that graced the covers and pages of The Sunset magazine.
Between 1907 and 1924, Burgdorff made numerous painting trips to the Grand Canyon and the Hopi Reservation in Arizona. His work has been described as realistic and romantic, conveying a sense of mystery and drama that is evident in his depiction of St. Mary's Church.
Burgdorff was a true explorer artist, having lived in box cars with railroad builders on the line between Yuma and Calexico, and traveling by wagon and horseback while accompanying surveyors on trips into the desert. Little wonder that he eventually trekked to Nevada in 1929 to paint the awe-inspiring scenery at Pyramid Lake and Virginia City. His attraction to northern Nevada continued into the early 1930s as reflected in guest records from the Pyramid Lake Guest Ranch list, which mentions the artist as a visitor in 1932.
Packaging and Shipping
We gladly provide shipping quotes upon request.
Sales tax
Items shipped or delivered to a Nevada address will include applicable sales tax on the purchase invoice.