Ferdinand Burgdorff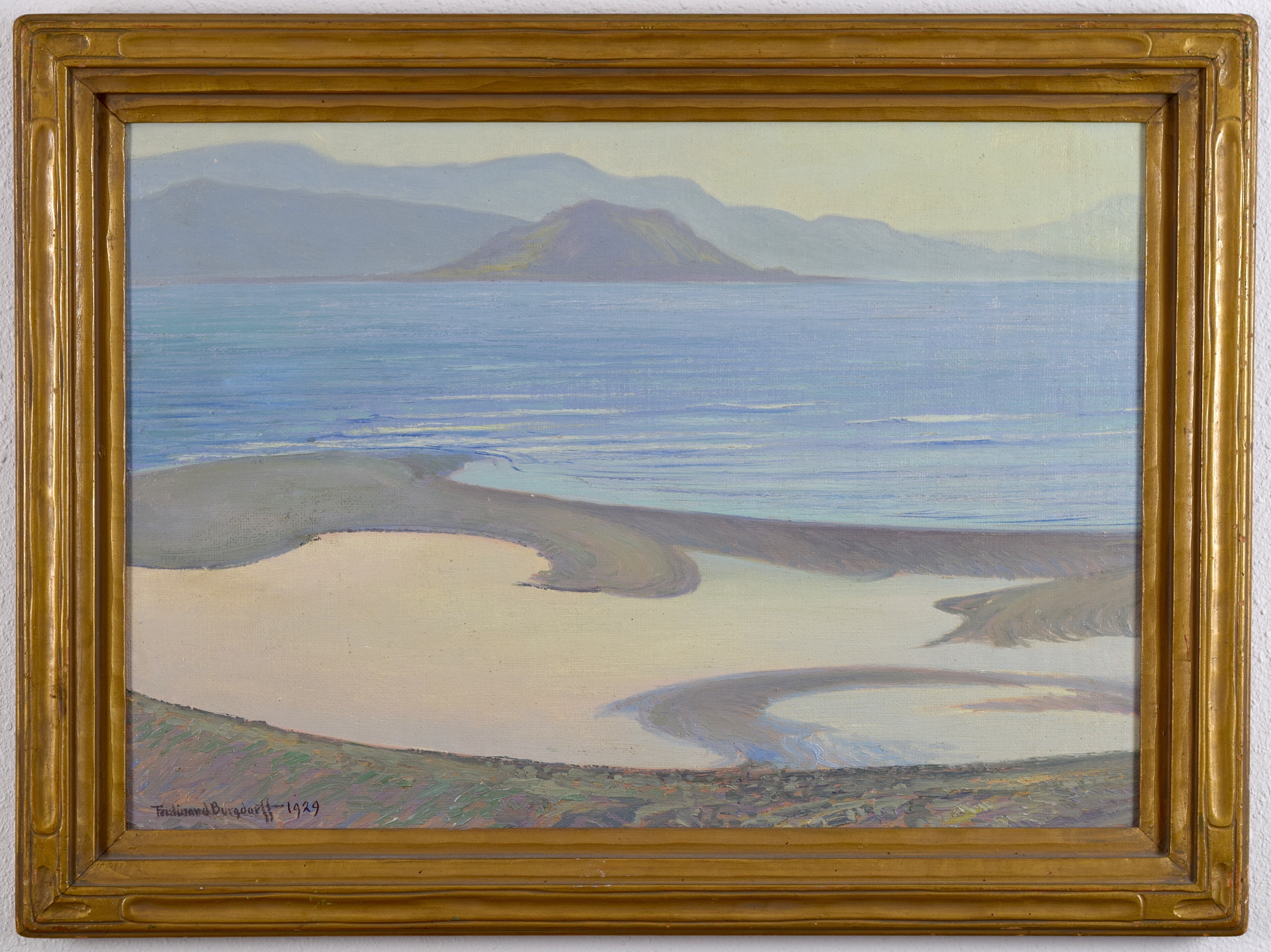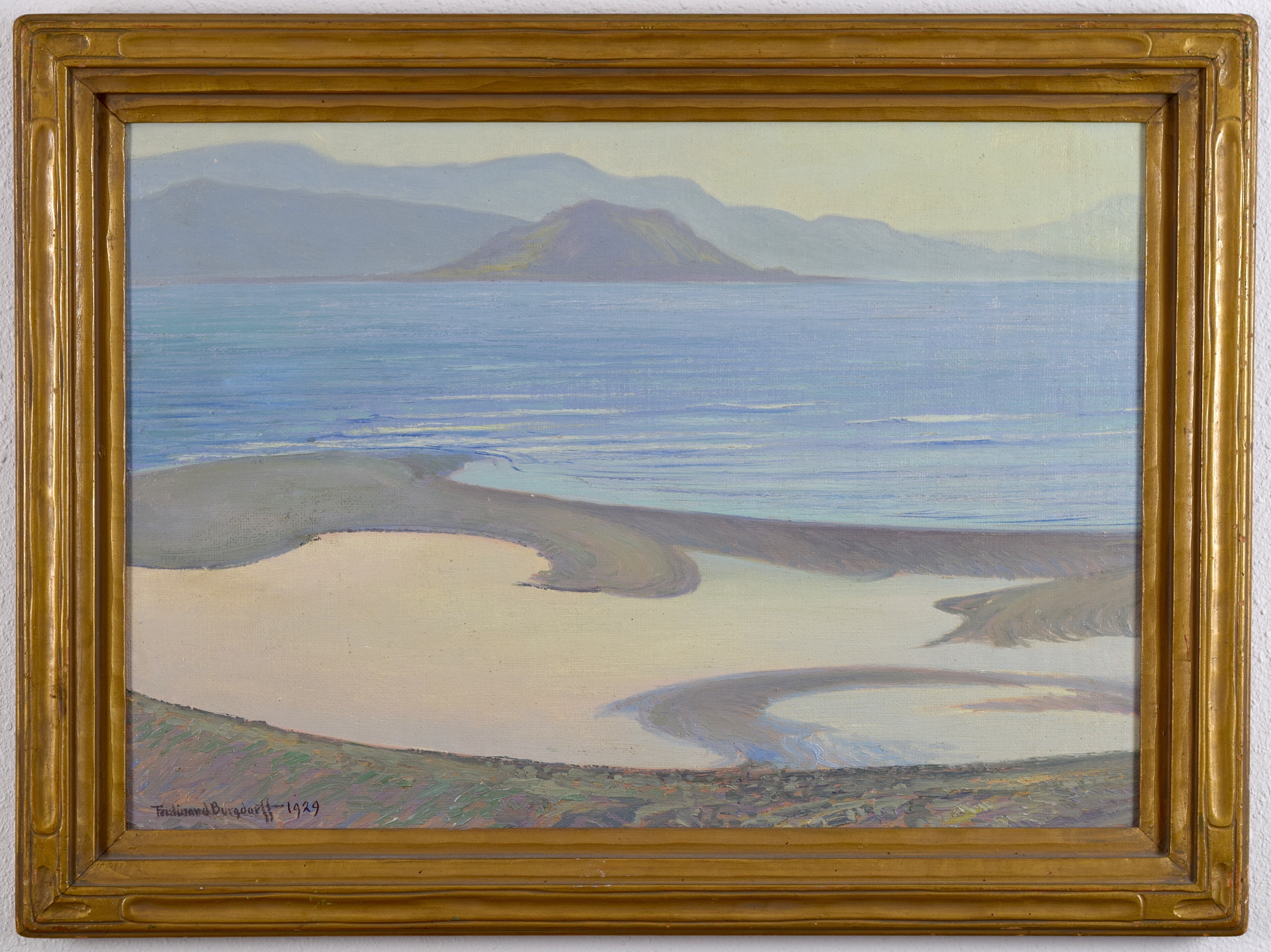 Ferdinand Burgdorff
Pyramid Lake, 1929
Oil on board

Board: 15 1/8" high x 21 1/2" wide

Frame: 19" high x 25 1/2" wide

Signature: Signed and dated lower left
Click image to enlarge.
PRICE: SOLD INQUIRE
About the work
This painting is from the Adriana Williams Collection. Williams is the granddaughter of Mexican Ex-President Plutarco Elías Calles and the noted biographer of Miguel Covarrubias (Mexican, 1904 - 1957). She and her husband assembled an extensive art collection during thirty-nine years of marriage, much of which has been donated to the Library of Congress in Washington D.C., the Mexican Museum in San Francisco, and the Smithsonian Institute in Washington D.C.
The artist Ferdinand Burgdorff (1881 - 1975) is famously known for his southwest illustrations that graced the covers and pages of The Sunset magazine.
Between 1907 and 1924, Burgdorff made numerous painting trips to the Grand Canyon and the Hopi Reservation in Arizona. His work has been described as realistic and romantic, conveying a sense of mystery and drama that is highly evident in his painting of Pyramid Lake.
Burgdorff was a true explorer artist, having lived in box cars with railroad builders on the line between Yuma and Calexico, and traveling by wagon and horseback while accompanying surveyors on trips into the desert. It is little wonder that he eventually trekked to Nevada in 1929 to paint the awe-inspiring scenery at Pyramid Lake.
This painting is housed in the original hand-carved frame; numerous inscriptions are on the reverse, some illegible. A remnant of Burgdorff's studio label is attached to the back, which has a hand-written note indicating that the work was shown at Bohemian Grove. Bohemian Grove is a private San Francisco-based men's art club referred to as the "Bohemian Club." Every year in July the club hosts a two-week encampment for some of the world's most prominent artists, musicians, business leaders, and government officials. "Bohemians" is said to refer to the artists and musicians who entertain club members and guests.
Packaging and Shipping
We gladly provide shipping quotes upon request.
Sales tax
Items shipped or delivered to a Nevada address will include applicable sales tax on the purchase invoice.