Cliff Segerblom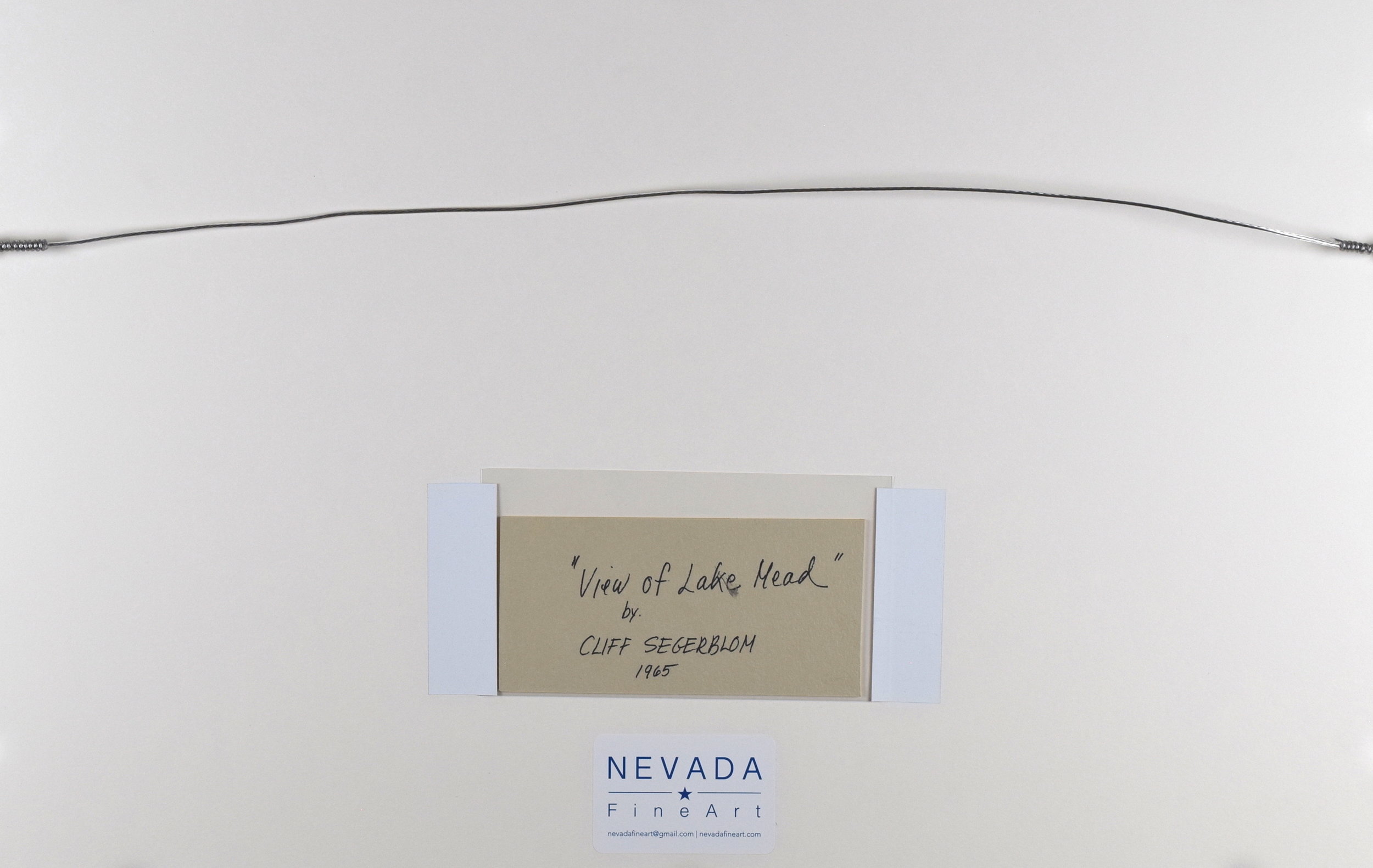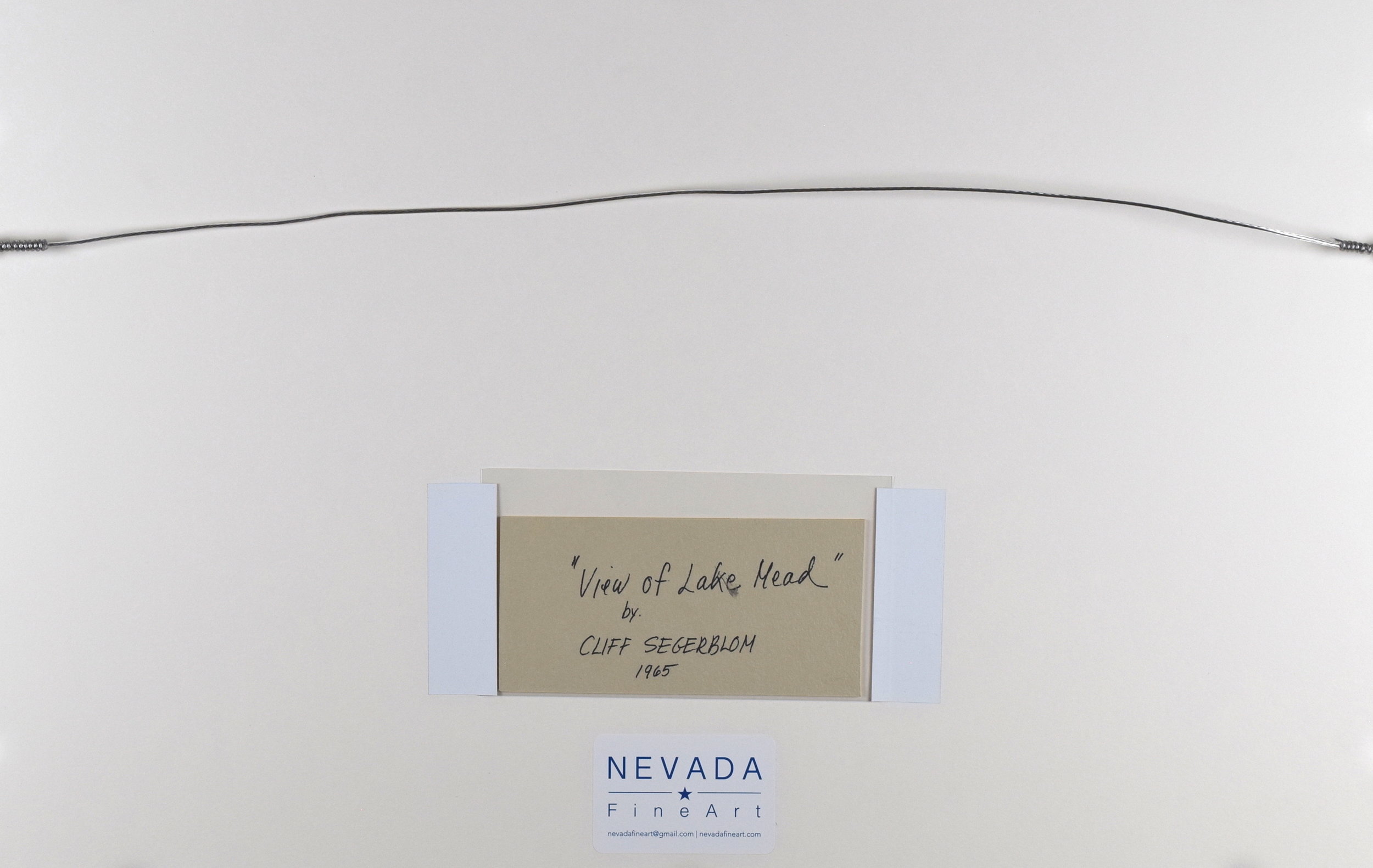 Cliff Segerblom
View of Lake Mead - 1965
- Watercolor on paper
- Paper: 11 1/8" h x 20 1/8" w
- Frame: 19" h x 28" w
- Signature: Lower left
Click image to enlarge.
PRICE: Sold
About the work
The title comes from an inscription on a remnant of the original mat which is attached verso. Condition is exceptionally fine.
This remarkable image, captured long before the explosion of development in southern Nevada, exemplifies Cliff Segerblom's work as a chronicler of the Nevada landscape. One of his primary goals as an artist was to record the vanishing frontier culture of Nevada, and to capture its flavor and spirit in his art. Without knowing it, he became one of the state's most important documentarians.
Segerblom's works are highly recognizable and exude a distinct style, but his artistic development started with influence from fellow Nevada artists Robert Cole Caples and Hans Meyer-Kassel, both of whom are represented in the collection of Nevada Fine Art.
Cliff Segerblom (1915-1990) moved from California to attend the University of Nevada in 1934 where he majored in art. A job opportunity as a photographer for the recently completed Hoover Dam Project brought him to Boulder City in 1938. His career in photography involved numerous projects on the behalf of the government, including a prestigious assignment in 1969 to record the splashdown of Apollo 12.
Segerblom made his reputation using a variety of media, and he enjoyed particular success and recognition for his photographs. But his watercolors, like "View of Lake Mead," are arguably what defines him best as a Nevada artist.
Packaging and Shipping
We gladly provide shipping quotes upon request.
Sales tax
Items shipped or delivered to a Nevada address will include applicable sales tax on the purchase invoice.