Zoray Andrus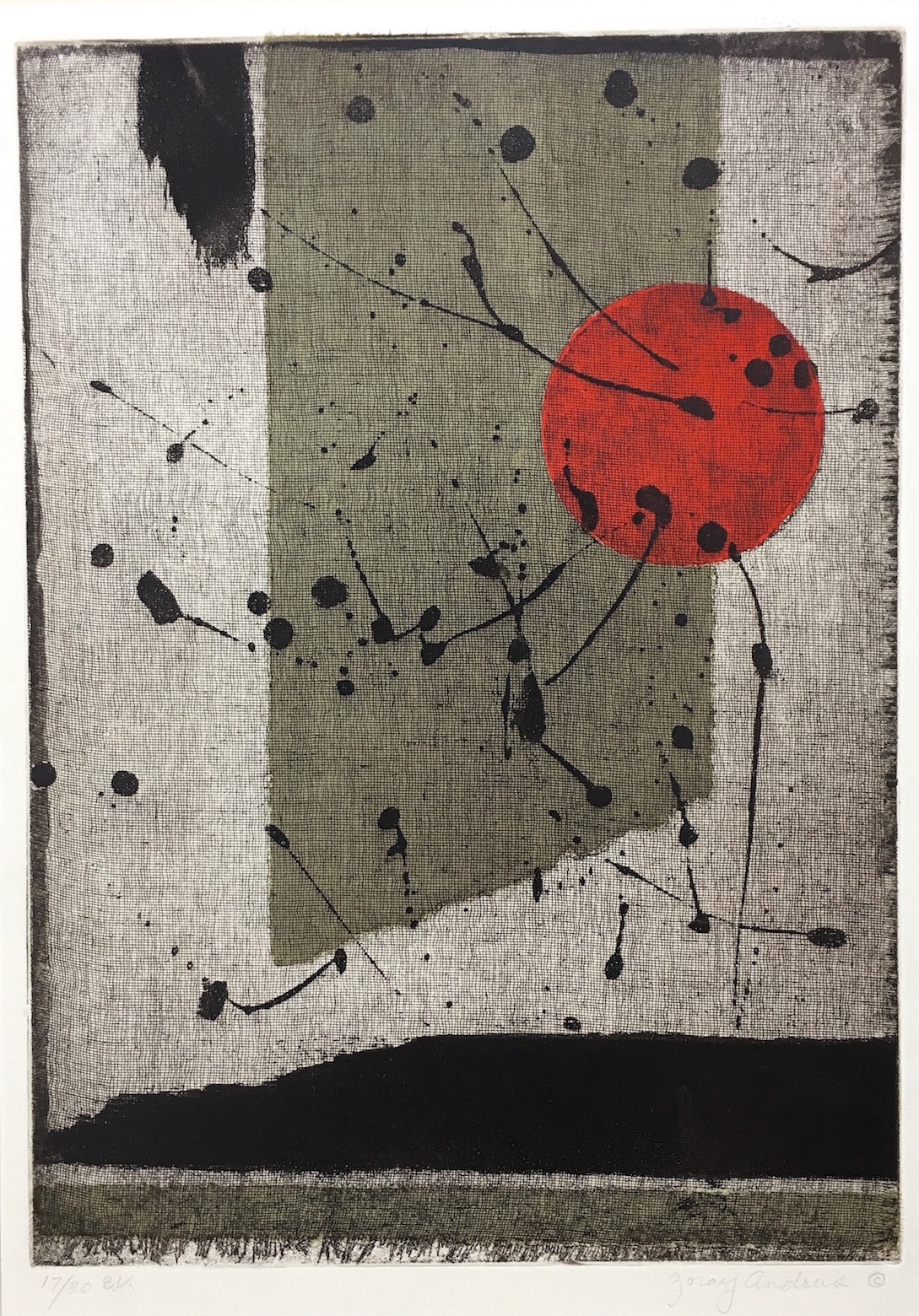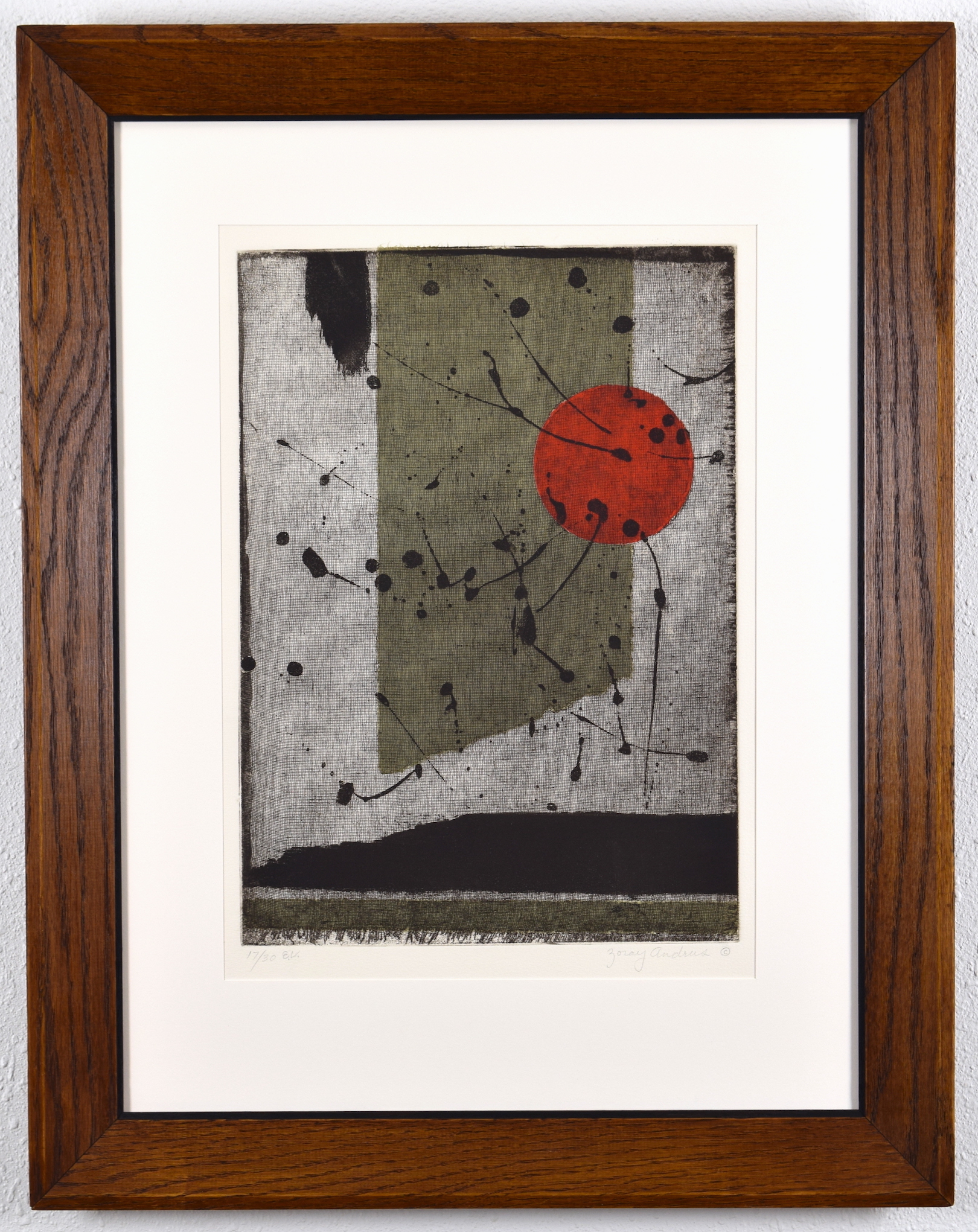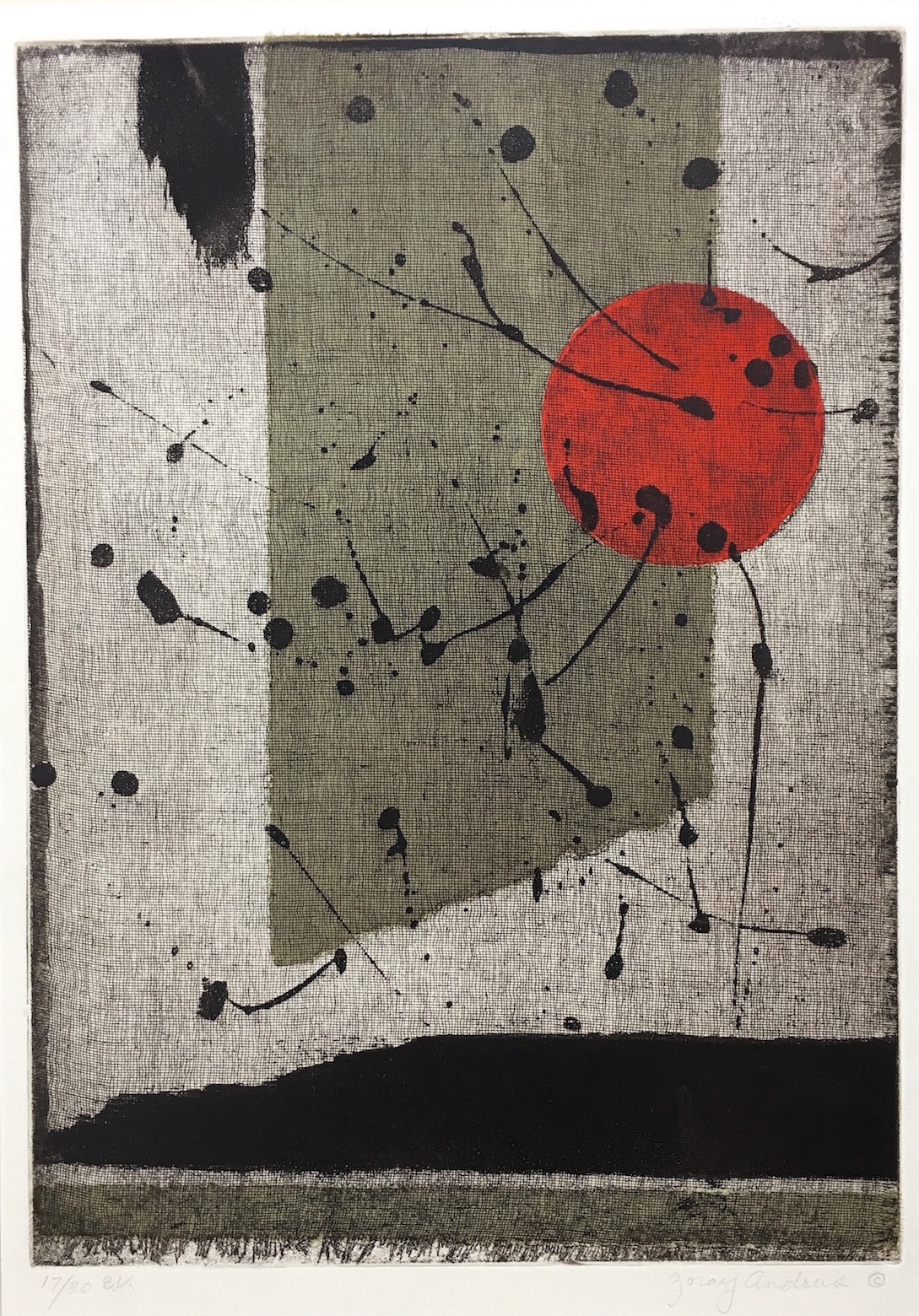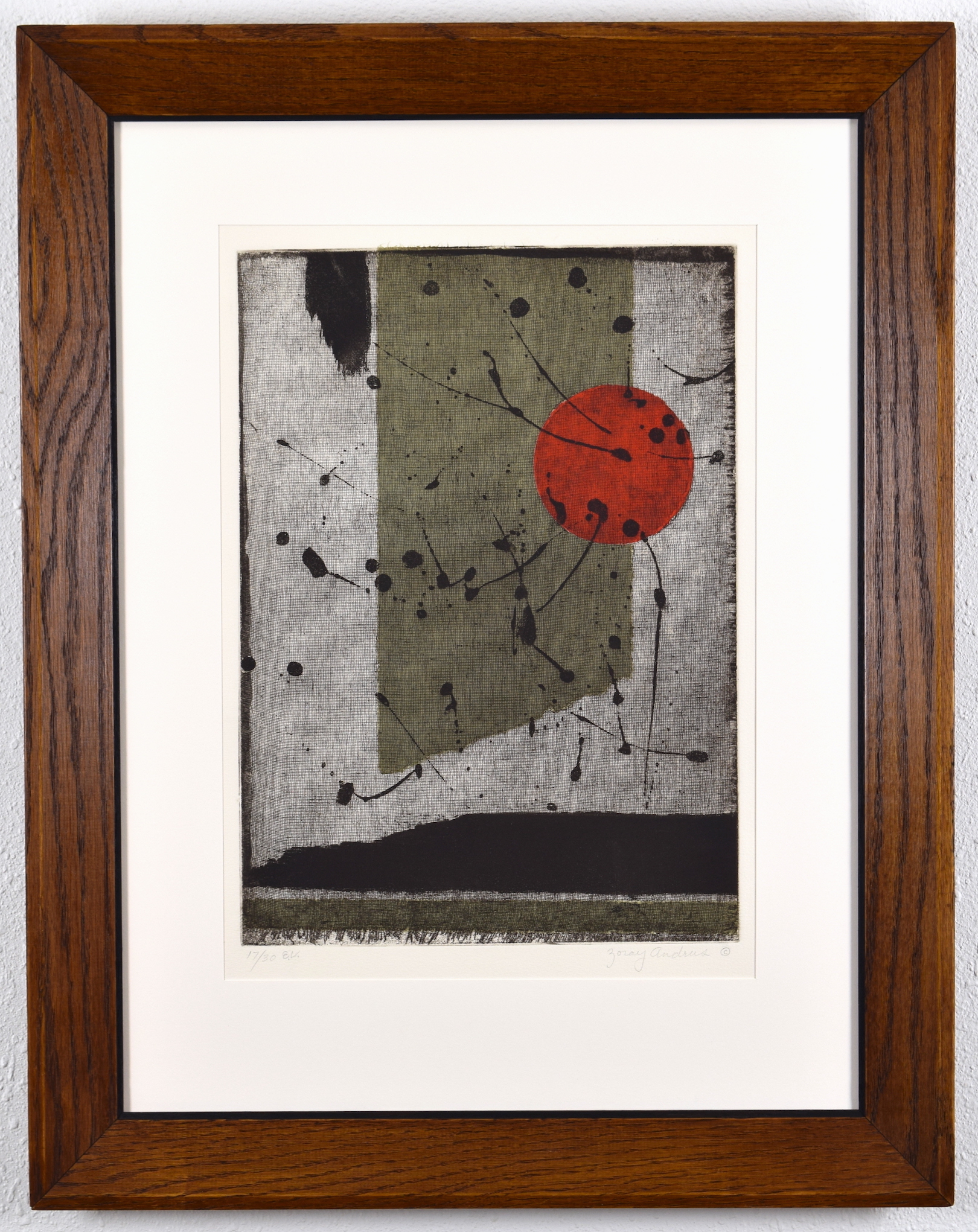 Zoray Andrus
Sosaku Hanga Movement Abstract
- Technique: Color aquatint and soft ground with chine-collé
- Platemark: 16 5/8" high x 12" wide
- Frame: 28" high x 22" wide
- Signed in pencil lower right, ed. 17 of 30 with notation "E.V." (edition variable, indicating each print is unique)
Click image to enlarge.
PRICE: Upon request INQUIRE
About the work
Housed in a period frame under museum glass.
Like many of Nevada's other well-known historic artists, the artwork of Zoray Andrus (1908-1990) reflects inspiration drawn from Japanese art. Her abstract print closely mirrors Japanese works of the sosaku hanga art movement, meaning creative prints.
Sosaku hanga artists experimented with printing and abstract compositional techniques, while remaining grounded in a Japanese aesthetic. The movement would have appealed to Andrus, who was once described as "perhaps the most readily identifiable bohemian in Virginia City during the 1940s and 50s."
Andrus was among the first professional artists in Nevada to concentrate on contemporary abstract painting and print-making. Her style and pioneering spirit were not unlike sosaku hanga artist Iwami Reika (b. 1927), who is regarded as the first Japanese female print artist to achieve similar status and recognition as her male counterparts.
The printing technique…
Chine-collé is a special printmaking technique in which paper or fine material of a different color and/or texture than the base paper is adhered to the piece. It is not just glued to the print as a collage element. The paper is actually bonded to the print. Close examination of Andrus' print reveals fibers in the green field near the top of the print, where a very fine fabric was bonded to the paper during the printing process.
Packaging and Shipping
We gladly provide shipping quotes upon request.
Sales tax
Items shipped or delivered to a Nevada address will include applicable sales tax on the purchase invoice.