Russell Swan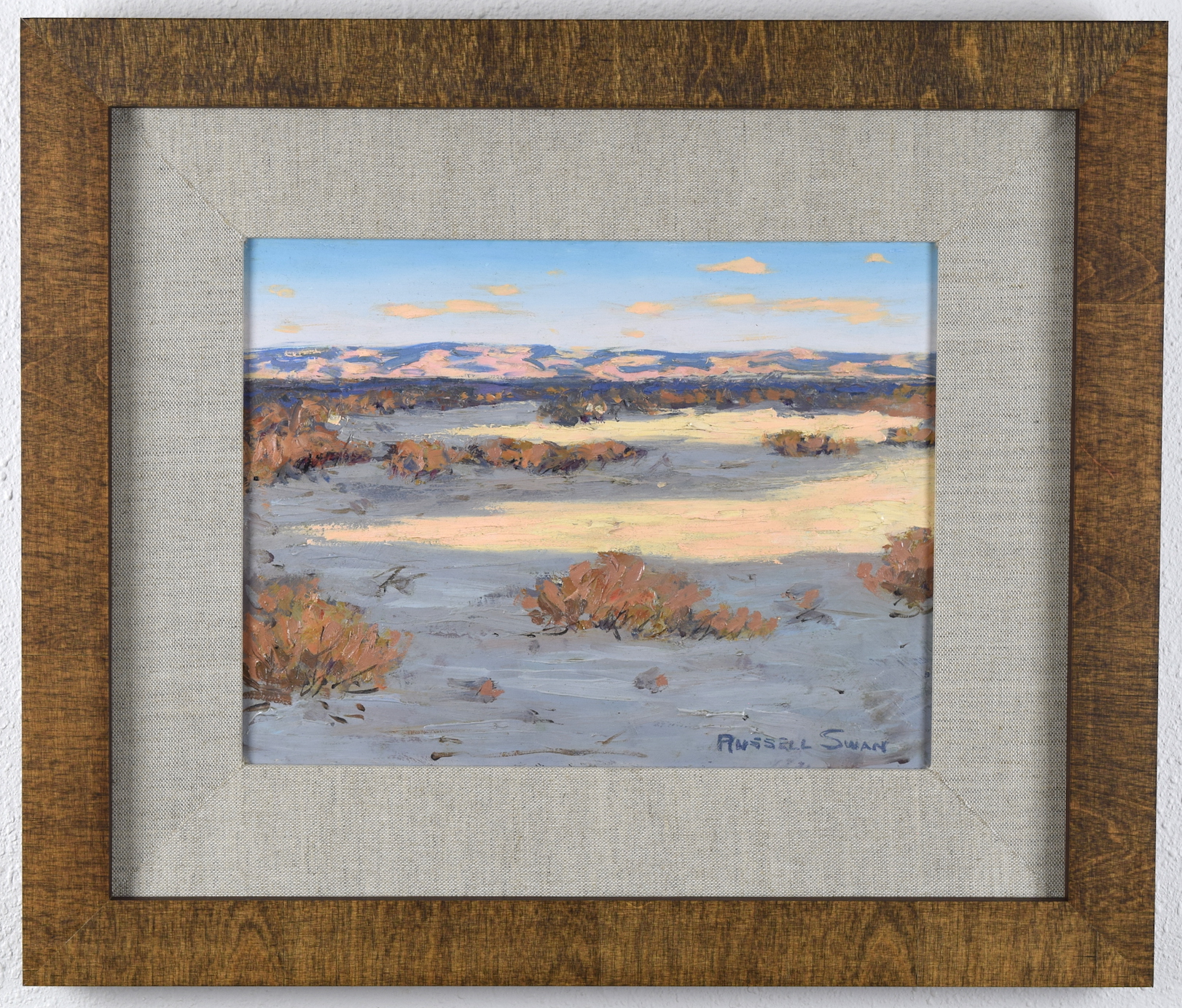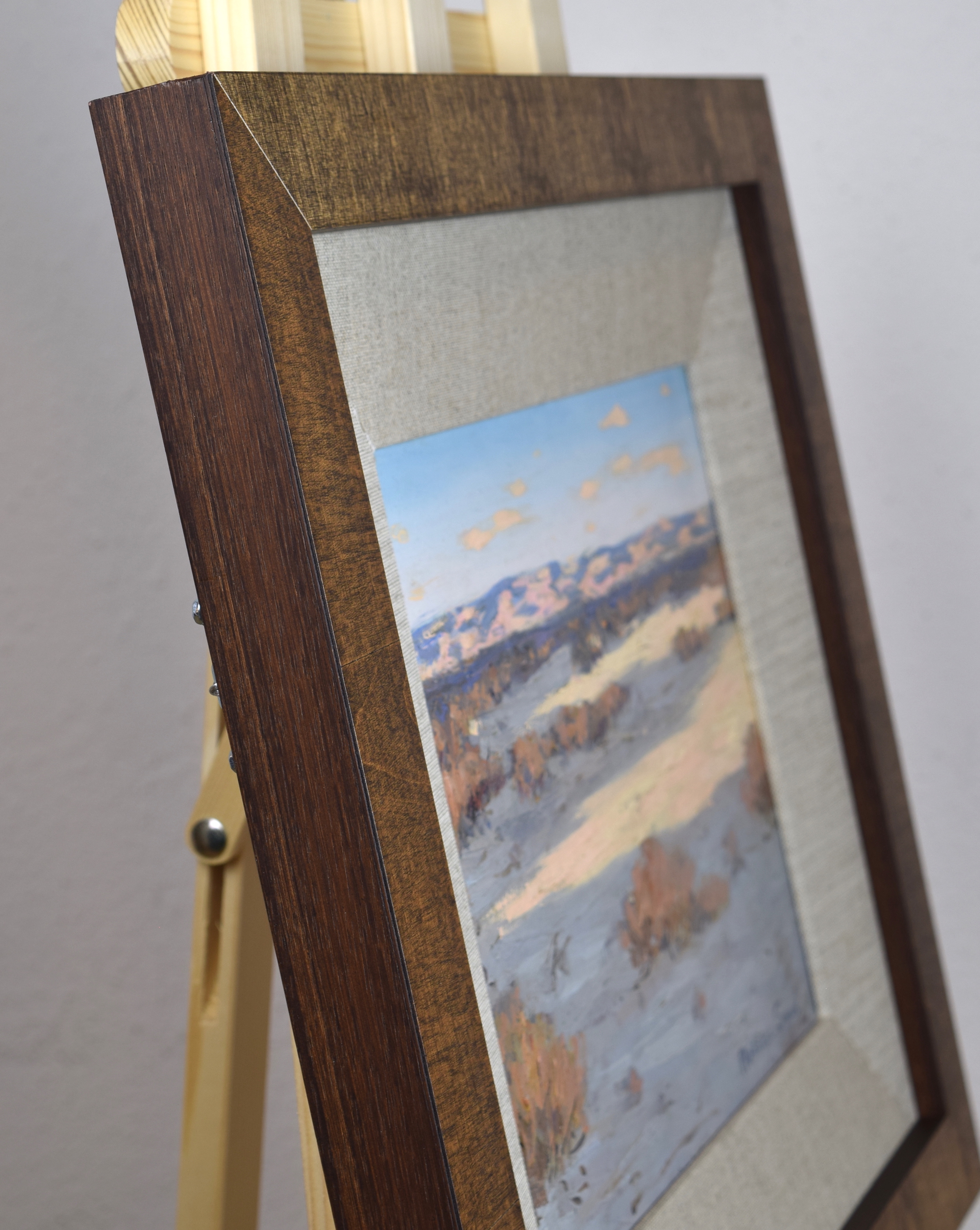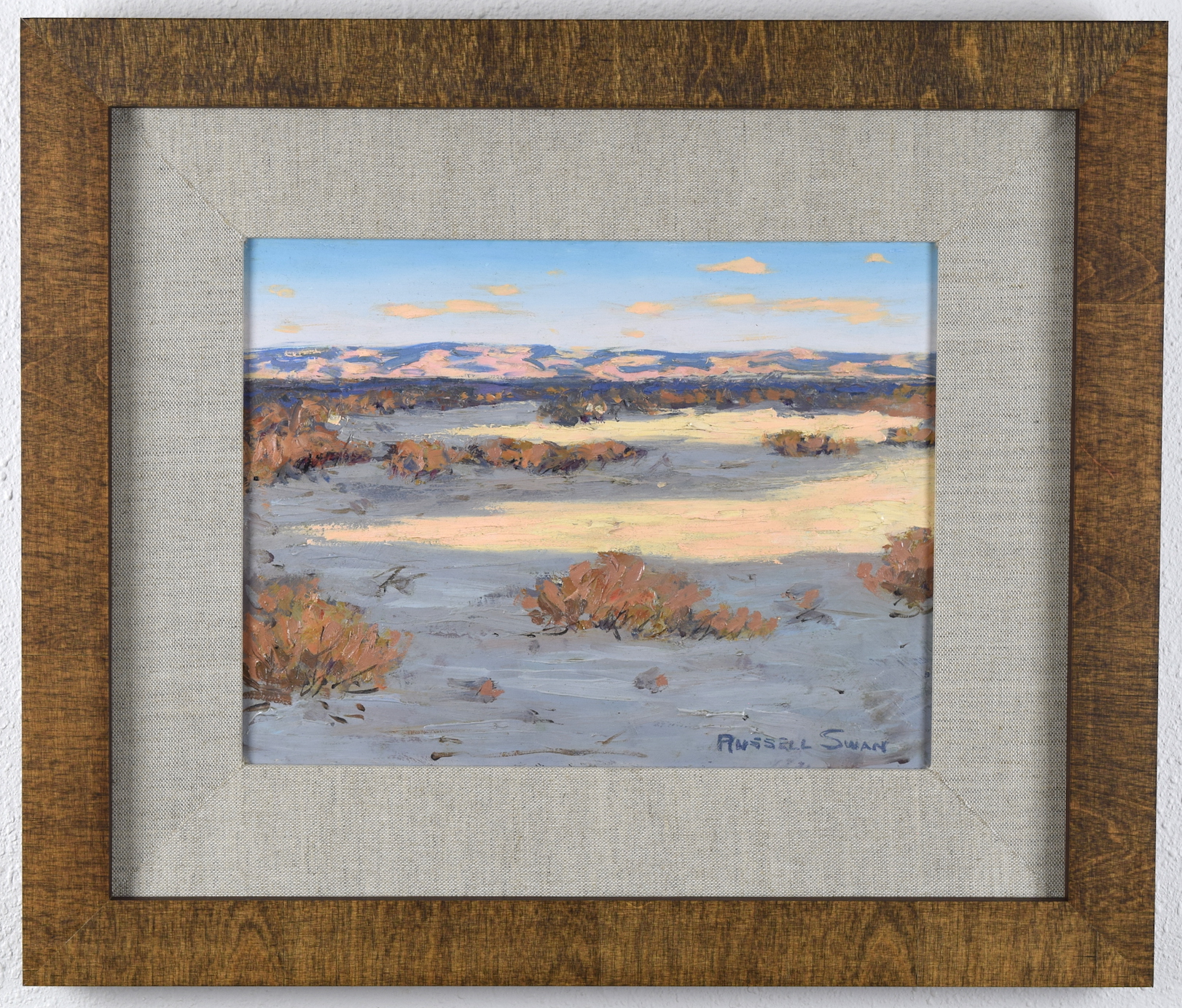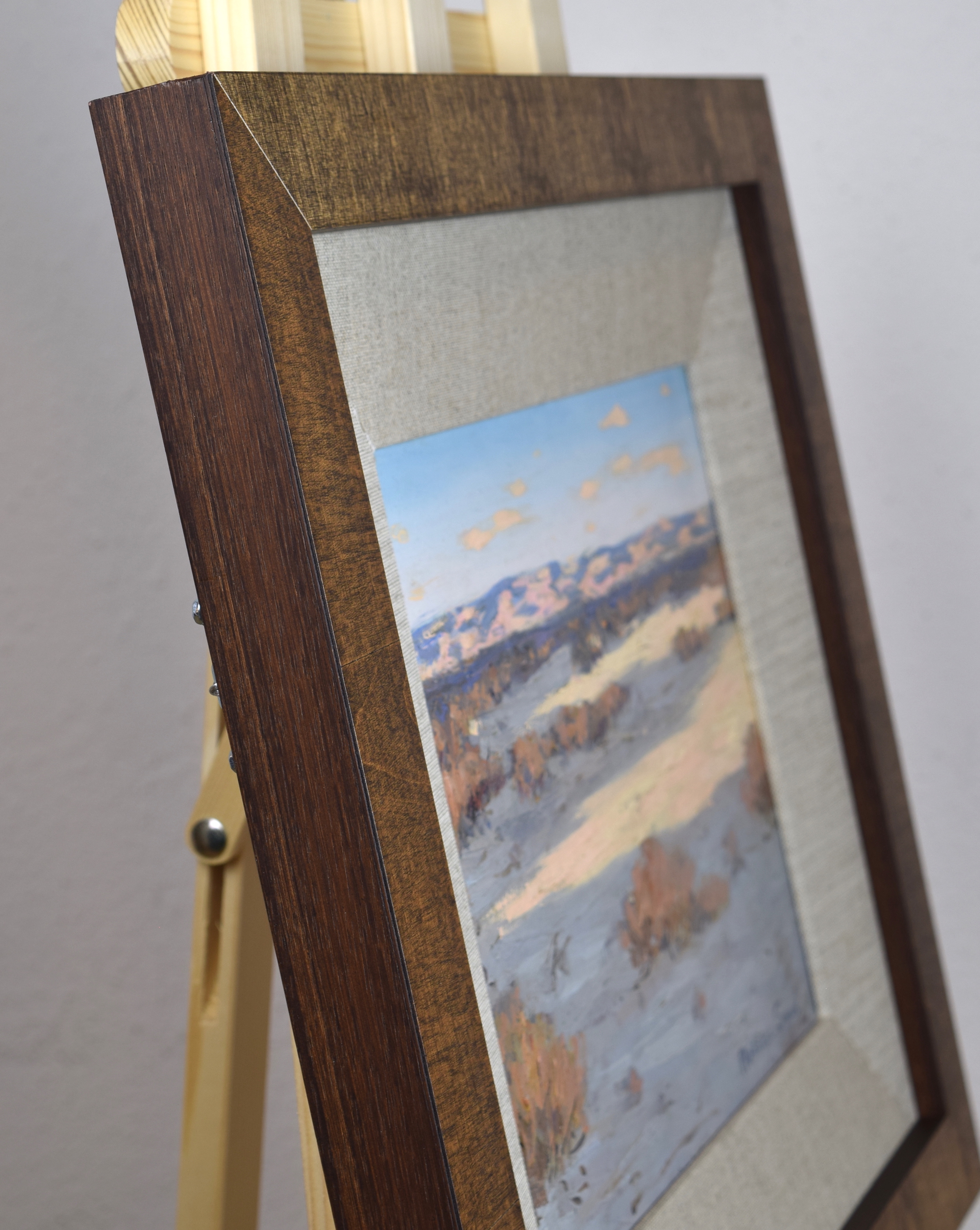 Russell Swan
Cloud Shadows near Indian Wells, Arizona
- Oil on board
- Board: 10 1/8" high x 13 1/8" wide
- Frame: 17.5" high x 20.75" wide
- Signed lower right; inscribed verso "Cloud Shadows, Indian Wells, Ariz. Area"
Click image to enlarge.
PRICE: Upon request INQUIRE
About the work
Russell Swan painted this work at Indian Wells, which is located in the northeast corner of Arizona in Navajo County. The actual "Indian wells" are a series of springs and shallow wells with colorful names like "Poking Springs" and "Dogwater." According to local family oral history, Navajos started settling in the area in the late 1880s. In earlier times, the site was home to the Anasazi.
About the artist…
Russell Swan (1908-1963) is best known for his desert landscapes and scenes around the Monterey Bay area that he called home for many years. Swan first settled in California in 1923, where he studied at the Otis Art Institute in Los Angeles and the Carmel Institute of Art under John Cunningham (1904 - 2004). He is one of the most recognized members of the Carmel Art Association. He also belonged to the Laguna Beach Art Association and Society of Western Artists. His works are represented in the collection of the Monterey Peninsula Museum.
Packaging and Shipping
We gladly provide shipping quotes upon request.
Sales tax
Items shipped or delivered to a Nevada address will include applicable sales tax on the purchase invoice.