Robert William Wood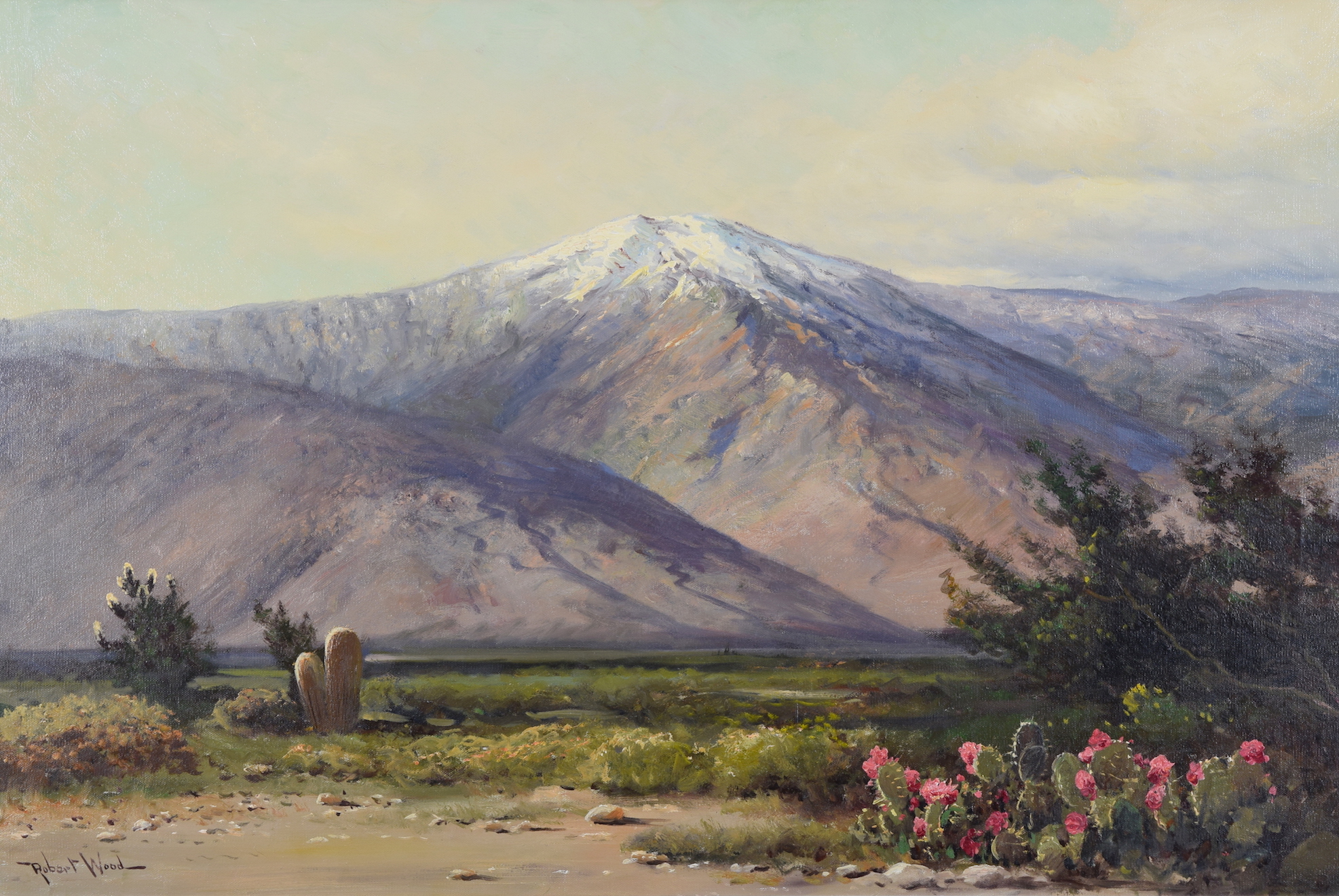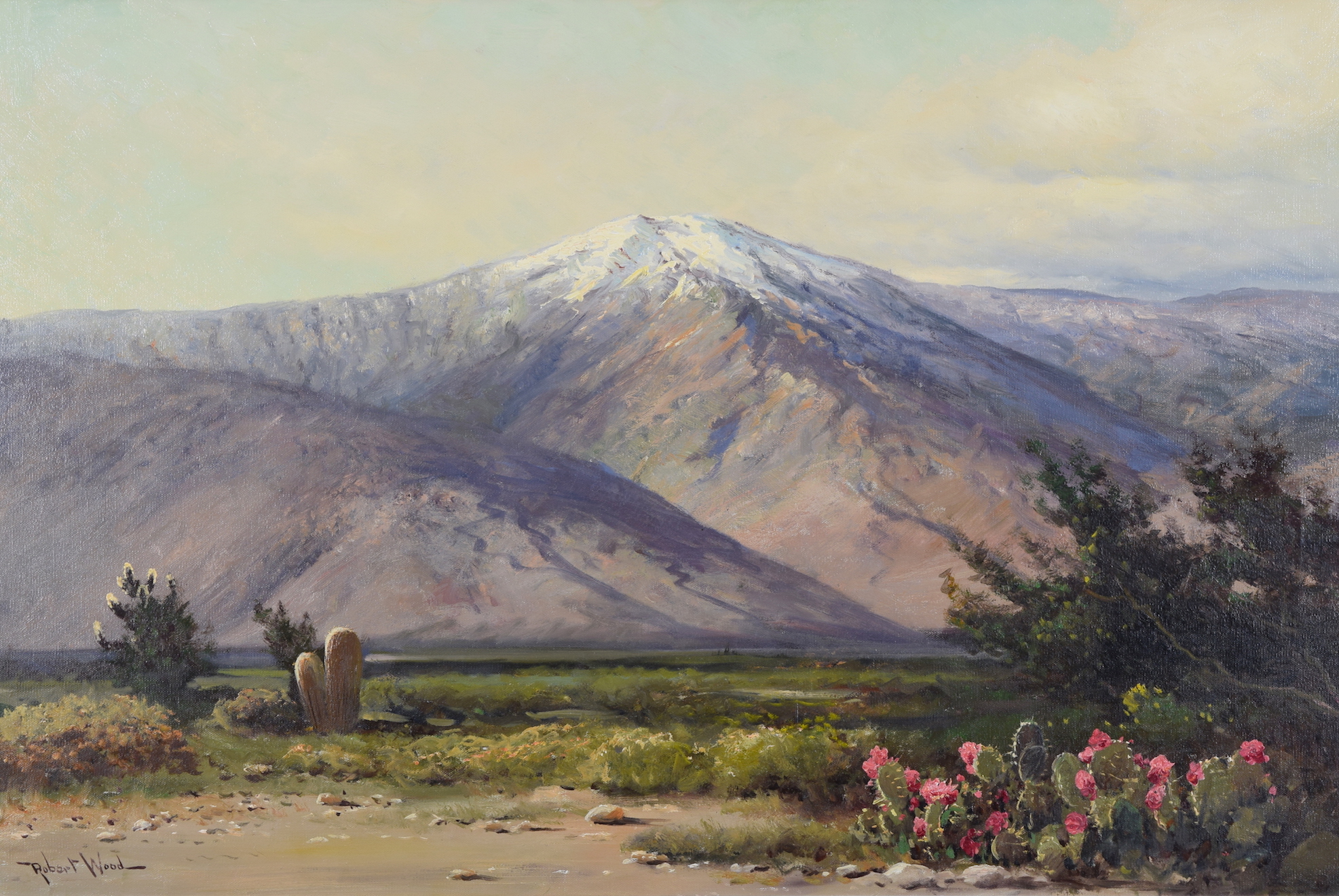 Robert William Wood
Mt San Jacinto (near Palm Springs)
- Oil on canvas
- Canvas 24 x 36 in.
- Frame 30 x 42 in.
- Signed lower left, titled verso
Click image to enlarge.
PRICE: Upon request INQUIRE
About the work
Robert William Wood is well known for his depictions of rural and uninhabited landscapes. While his preferred subject matter changed little over the course of his long career, Wood's style evolved with time. His early work resembled 19th century English landscape painters, while his later works became noticeably more impressionistic, with broader strokes and more vivid colors.
The change in Wood's style was evident by the 1950s when he painted around the Palm Springs area in Southern California. His painting titled "Mt San Jacinto" is a very fine example from the period, and showcases the artist's preference to depict the desert at the height of its color when spring wildflowers are in bloom.
About the artist…
Robert W. Wood (1889-1979) came to America from his native England around 1910. Wood's early years were spent in San Antonio, Texas, where his works garnered national attention for their strong colors and dramatic scenery.
While still living in Texas, he took extensive western sketching trips that brought him to California. His California and Texas landscapes from the 1930s started to show awareness of the then popular California Plein Air movement. These more mature works are distinguished by a fine sense of detail reminiscent of late-19th-century American landscape painters laced with the colorful influence of American and French impressionism. With his paintings being shipped to dealers across the continent, Wood's reputation with collectors grew steadily.
The early 1940s found Wood in California where he painted numerous desert and mountain landscapes and coastal scenes. He lived in Carmel for several years, and then moved to Woodstock, New York for a short time. After returning to California he settled in Laguna Beach, then San Diego, and finally near the High Sierras. He built a home and studio near Bishop where he lived until his death in 1979.
Packaging and Shipping
We gladly provide shipping quotes upon request.
Sales tax
Items shipped or delivered to a Nevada address will include applicable sales tax on the purchase invoice.