Richard Guy Walton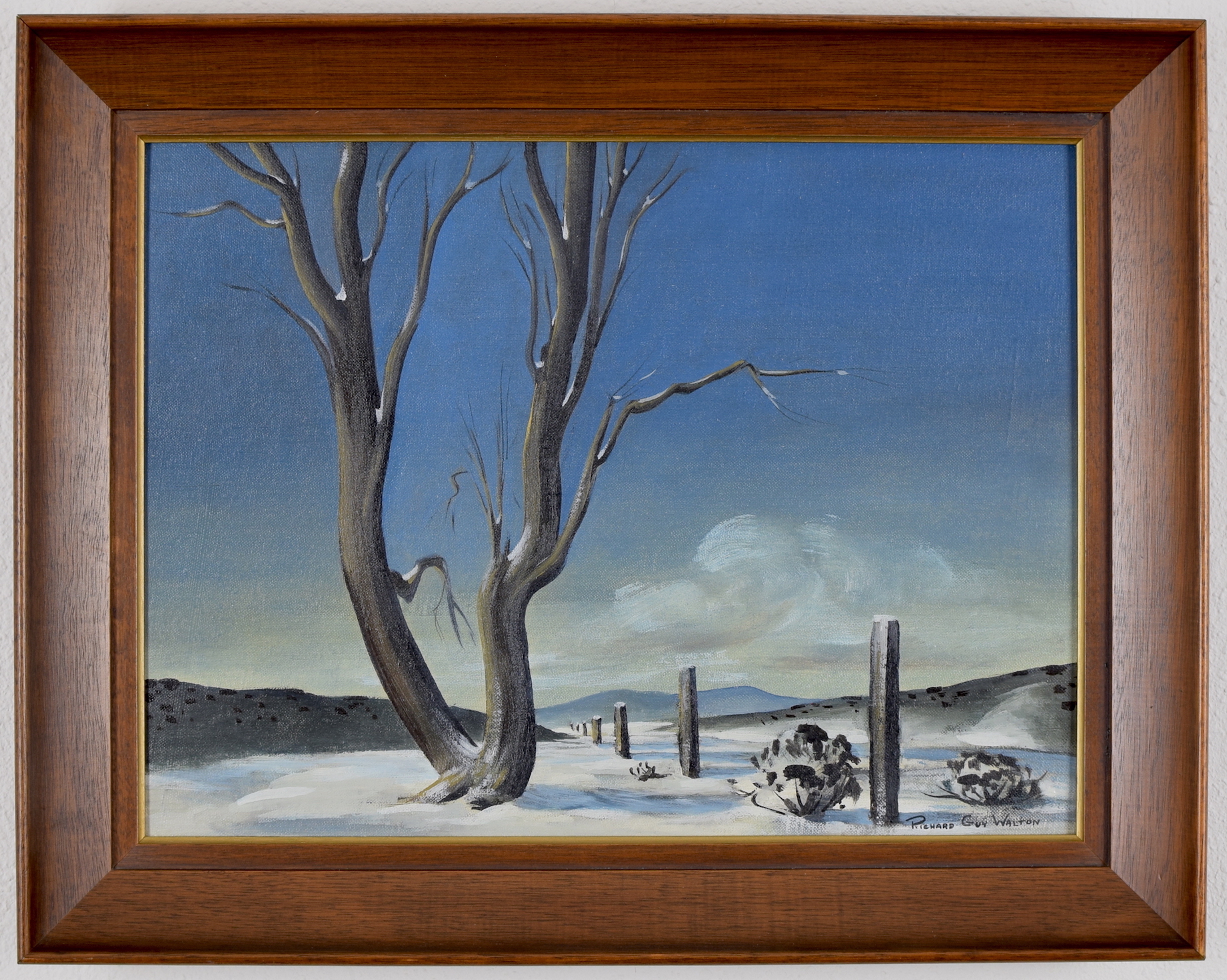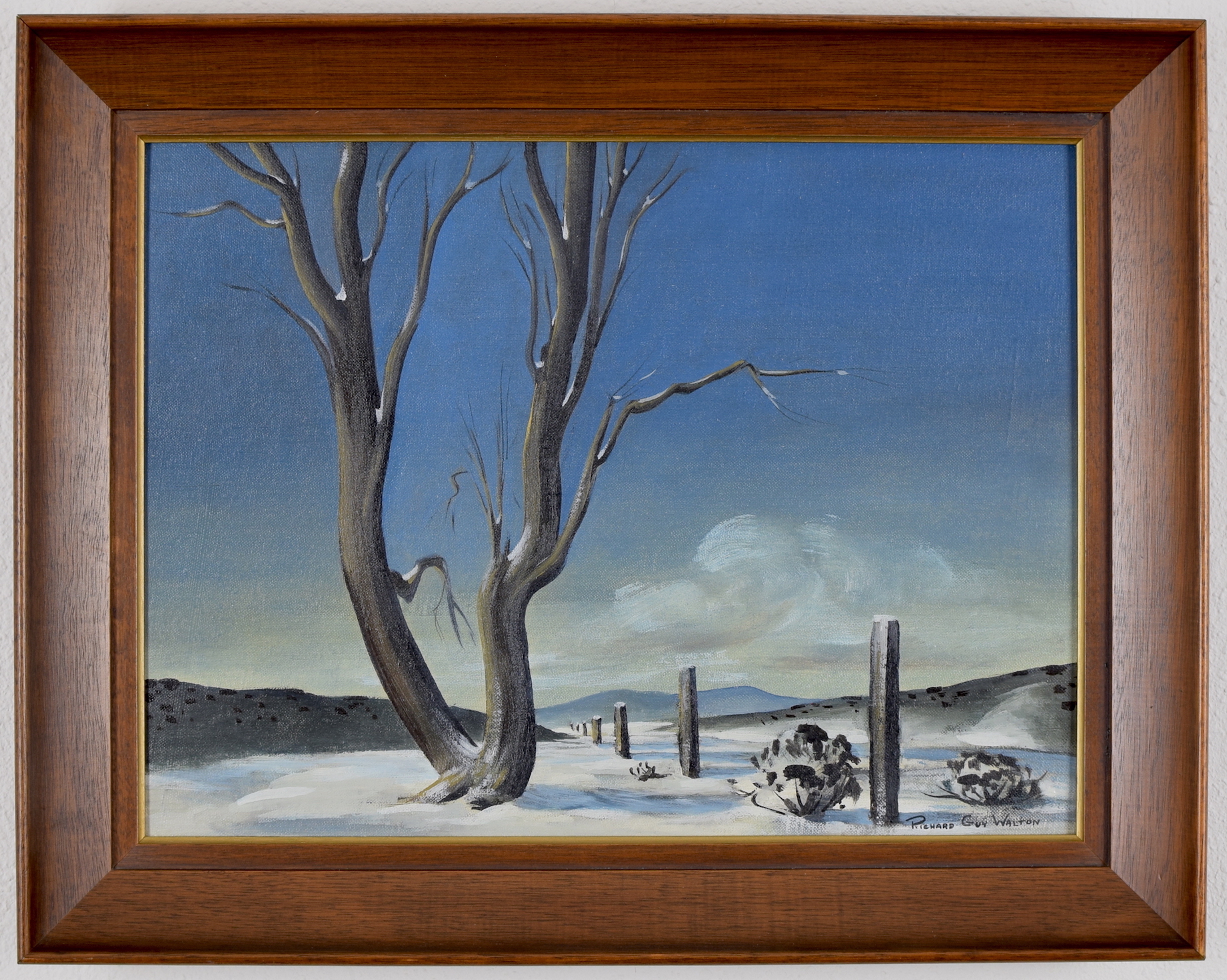 Richard Guy Walton
Fork Tree
Oil on canvasboard

Canvas: 12" high x 16" wide

Frame: 15.5" high x 19.5" wide

Signature: Lower right; titled "Fork Tree" with artist's address verso
Click image to enlarge.
PRICE: Upon request INQUIRE
About the work
This superb painting by Richard Guy Walton depicts one of the artist's best-known subjects - the stark Nevada desert. Few of Walton's works reach the secondary art market, and fewer still so strongly reflect his interest in exploring the possibilities of light, shadow, and landscape. The Reno post office box address attached verso suggests this work may pre-date Walton's move to Virginia City in the 1950s, where he spent about thirty of his sixty years in Nevada.
Richard Guy Walton (1914 - 2005) arrived in Reno in 1929. In 1934 he strolled the outskirts of Las Vegas with fellow Nevada artist James Swinnerton, who persuaded Walton to attend Chouinard Art Institute in Los Angeles. He returned to Nevada to join the Federal Arts Project and began experimenting with American scene painting of the 1930s. It was during this period that he formed his aesthetic theories on the varied landscapes of the desert. These influences and experiences were the foundation that would lead him to paint the Fork Tree in his unique, iconographic manner, where mood, atmosphere, contrast, and shape take precedence over a literal characterization of the desert landscape.
During his early years, Walton had shows at the University of Chicago, San Francisco's DeYoung Museum and Museum of Art, and in New York galleries. Despite the pull to relocate to a one of the art colonies in a major city, Walton could not be persuaded to abandon the culture and environment of Nevada.
Packaging and Shipping
We gladly provide shipping quotes upon request. Our northern Nevada clients are welcome to contact us to arrange local pickup.
Sales tax
Items shipped or delivered to a Nevada address will include applicable sales tax on the purchase invoice.