Paul Grimm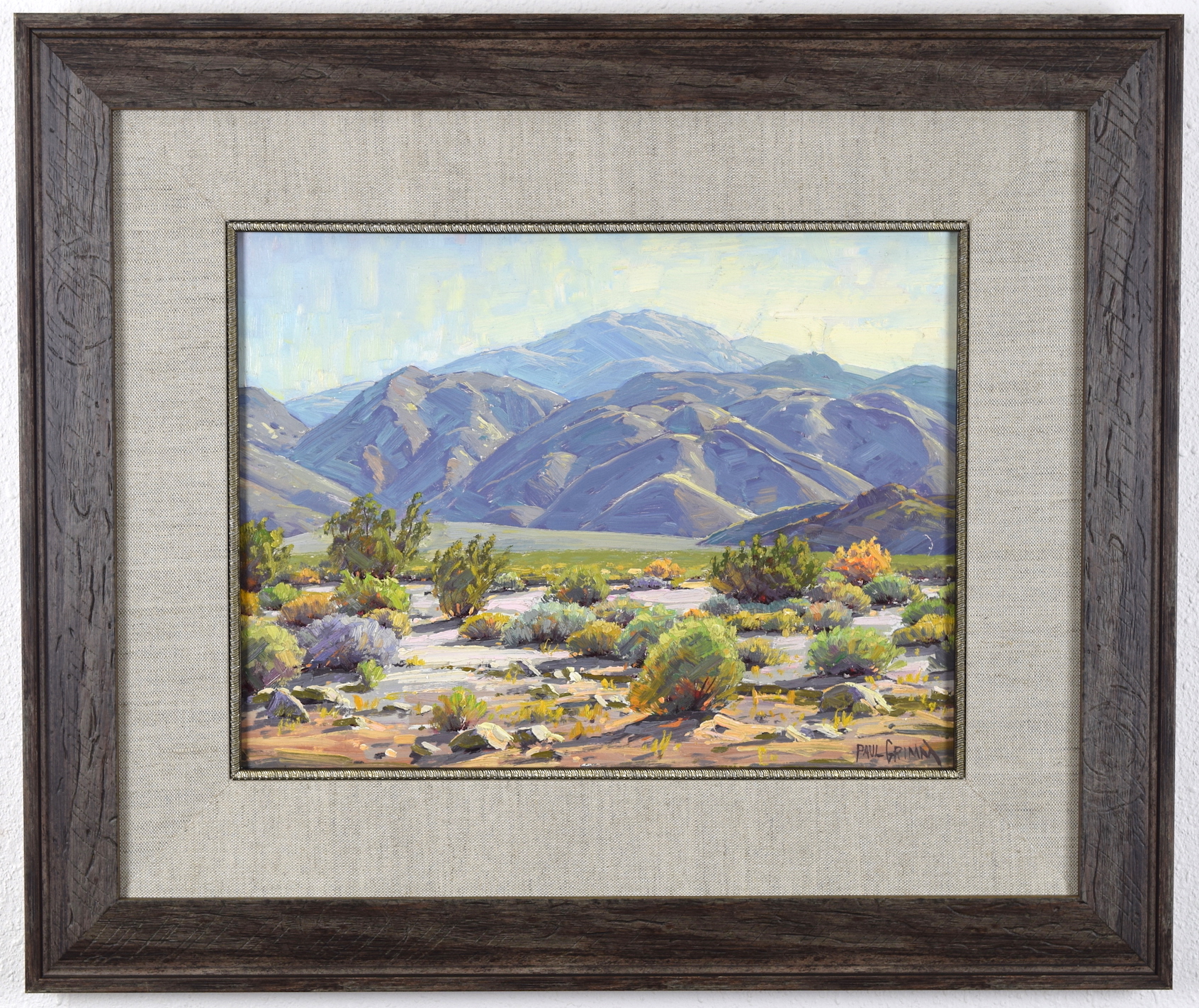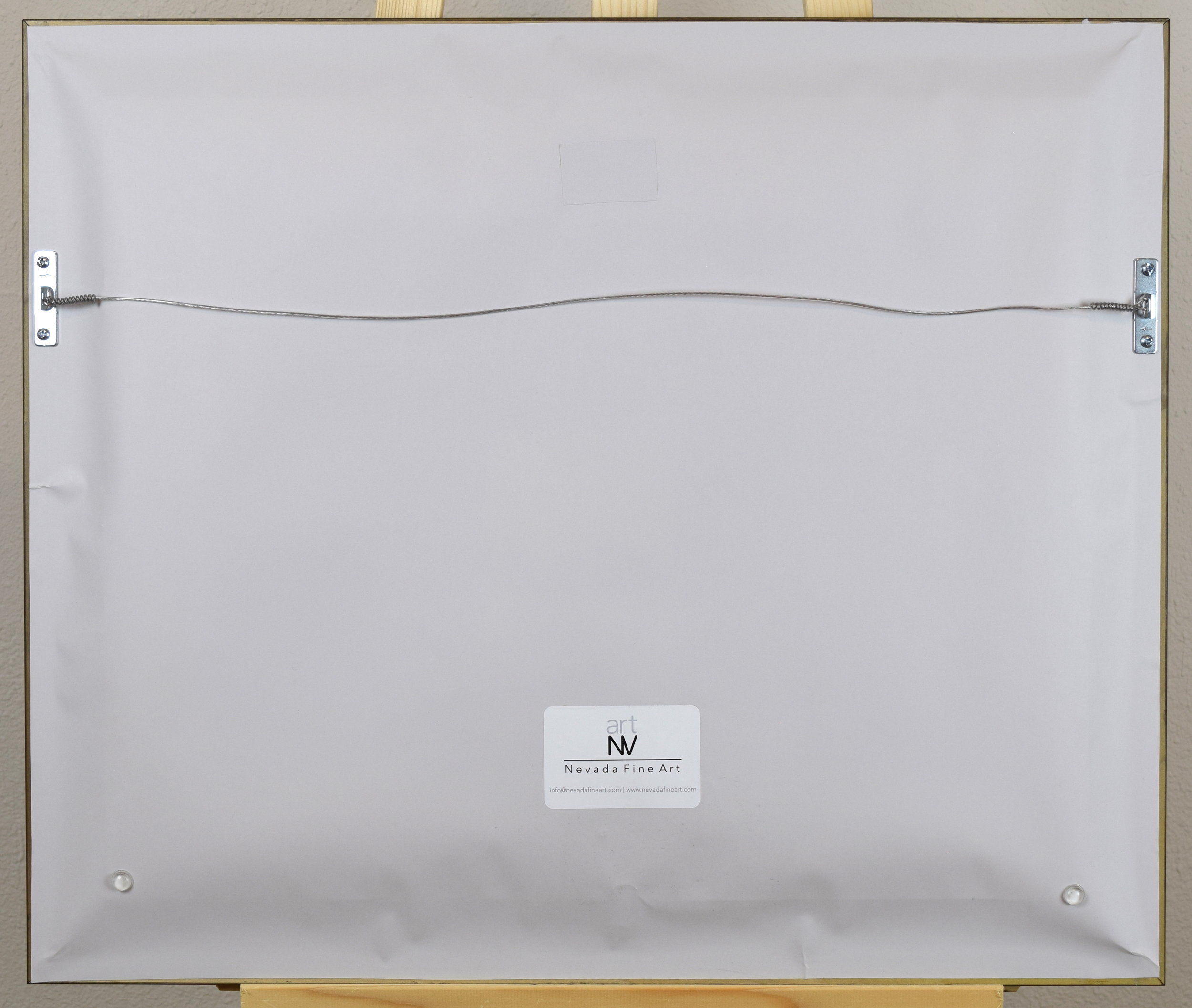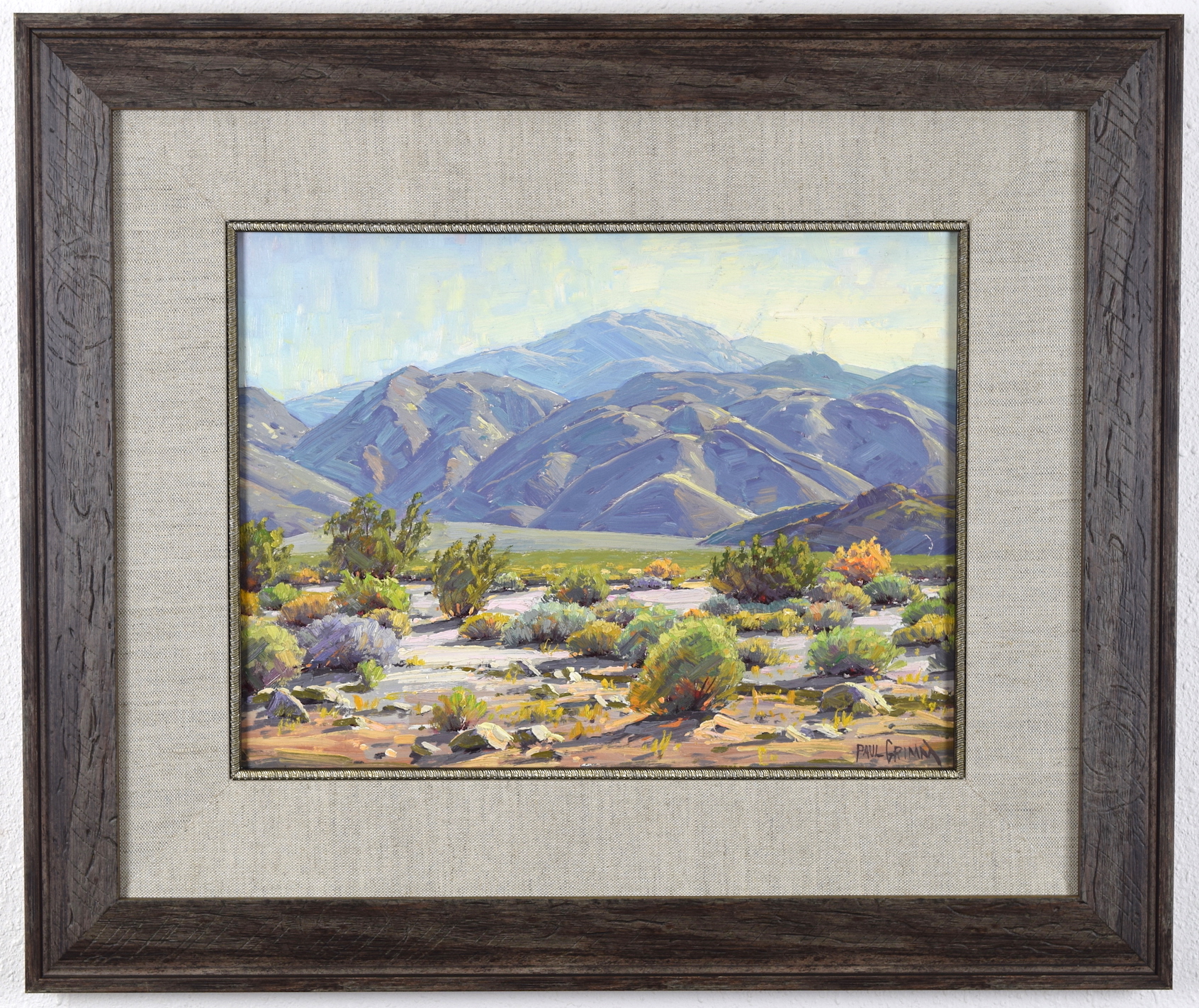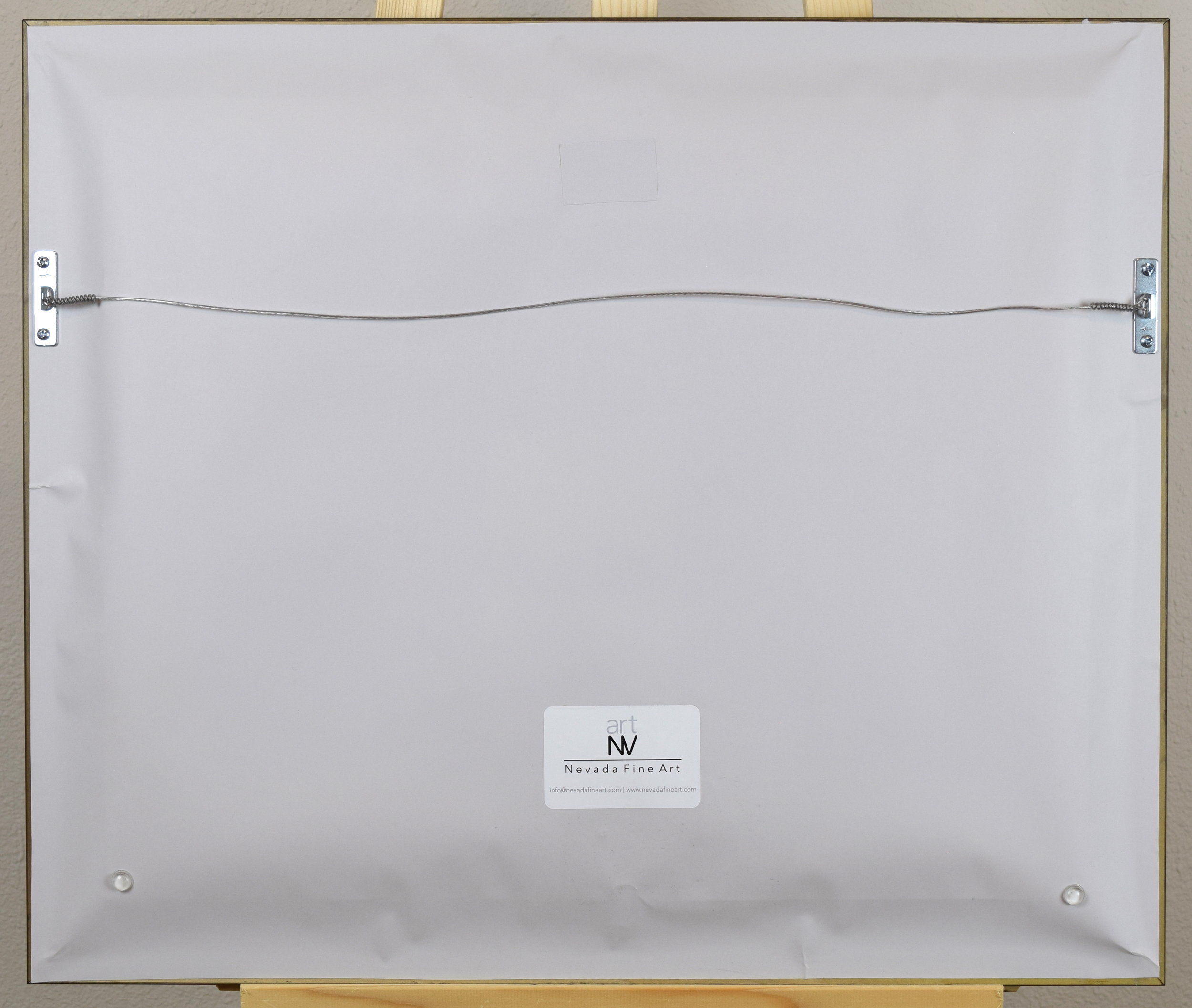 Paul Grimm
Palm Springs Desert
- Oil on heavy paperboard
- Board: 12" high x 16" wide
- Frame: 20.5" high x 24.25" wide
- Signature: Lower right
Click image to enlarge.
PRICE: Upon request INQUIRE
About the work
An impressionist view of the Palm Springs desert showing Paul Grimm's trademark painterly style. From the collection of George Stern Fine Art, West Hollywood, California.
About the artist…
Paul Grimm (1891-1974) was a desert and mountain landscape painter whose popular Palm Springs, California, gallery attracted a dedicated following of prominent collectors. He works remain prized by collectors of California and Southwest art.
Grimm's art career began in 1919 when settled in Hollywood, California, where he painted backdrops for movie studios. In 1932 he settled in Palm Springs and established a studio gallery. He spent a good many summers painting in the High Sierras, but he is arguably best known for his scenes of the changing moods of the Southern California desert, an example of which we are delighted to offer.
Sources referenced include Edan Hughes, Artists in California, 1786-1940.
Packaging and Shipping
We gladly provide shipping quotes upon request.
Sales tax
Items shipped or delivered to a Nevada address will include applicable sales tax on the purchase invoice.