Minerva Lockwood Pierce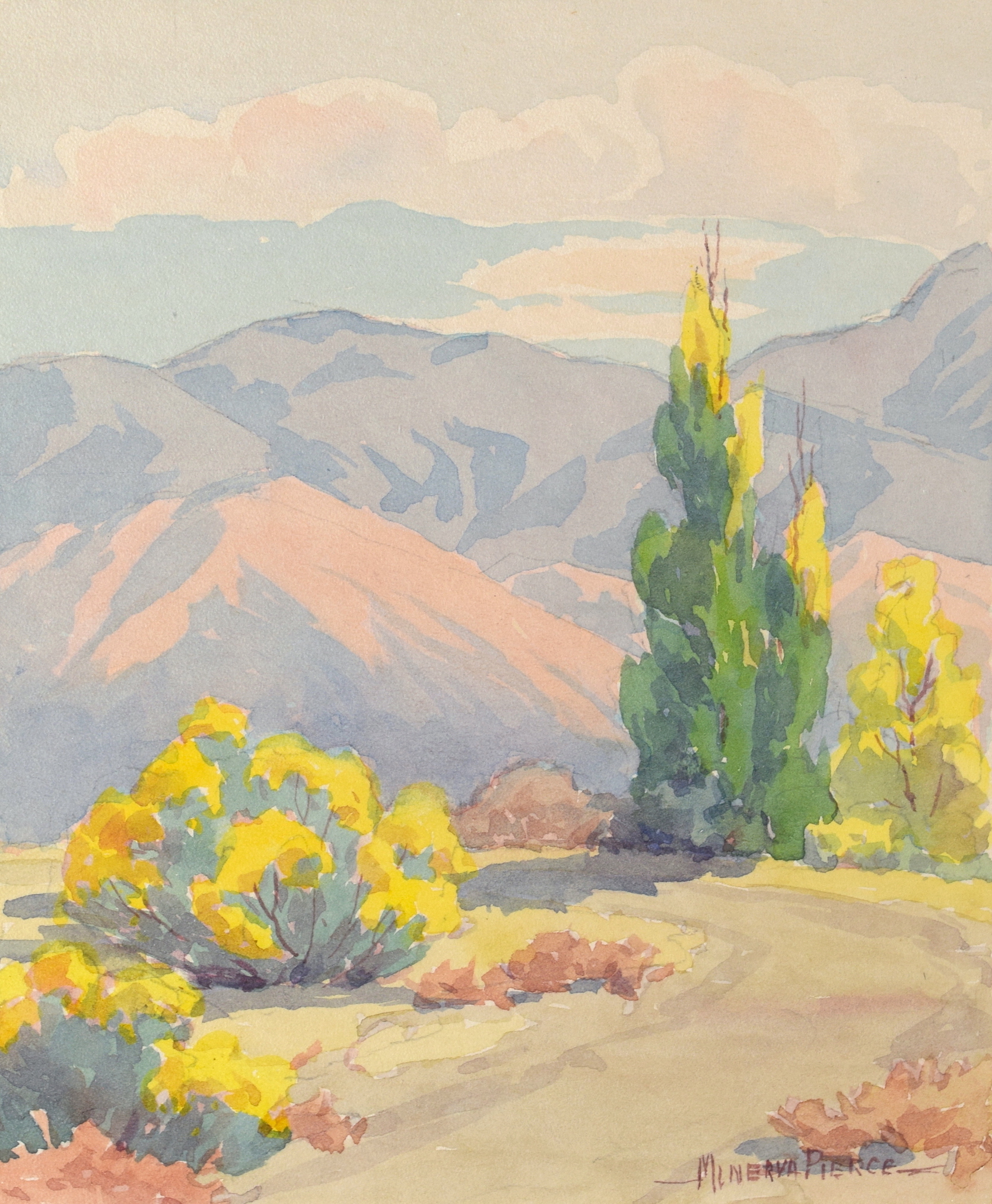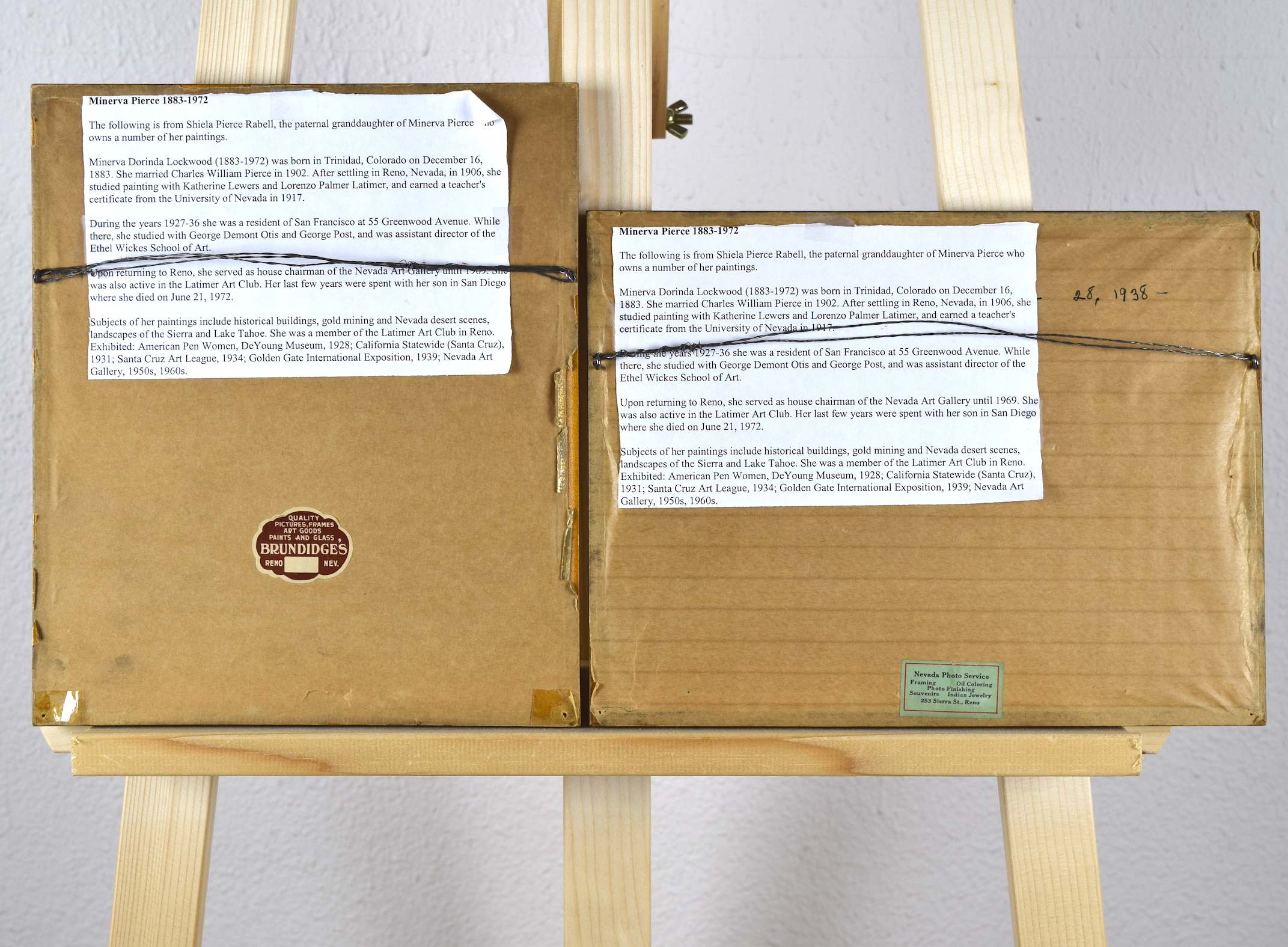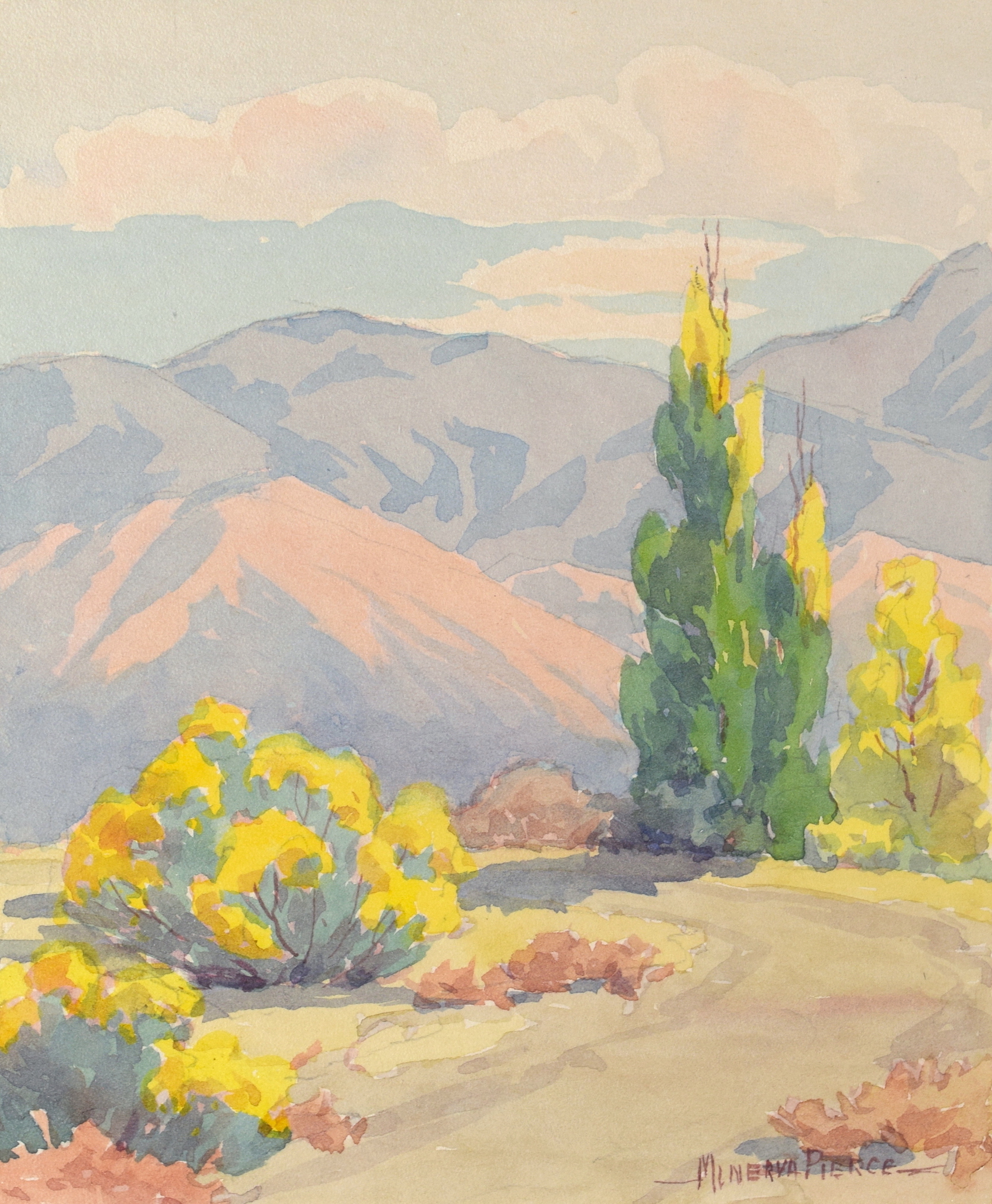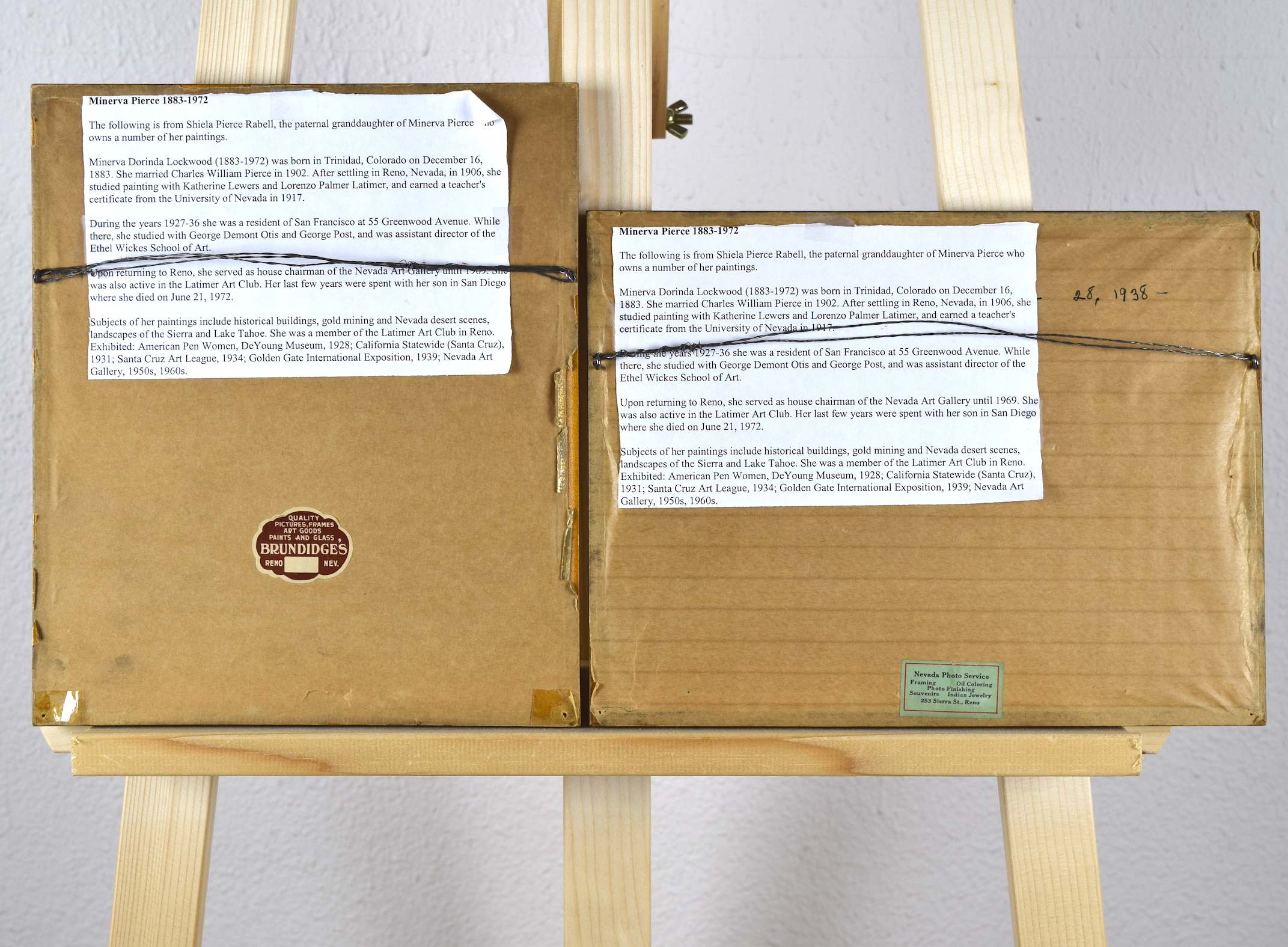 Minerva Lockwood Pierce
Carson Valley Landscapes
- Two watercolors on paper
- Image: (1) 6 x 5 in., (2) 4 x 6 in.
- Frame: (1) 10 x 8.5 in., (2) 8 x 10.5 in.
- Signature: (1) LR, (2) LL
Click image to enlarge.
PRICE: Upon request INQUIRE
About the works
A pair of northern Nevada watercolor landscapes from the 1920s - 30s. Housed in the original frames under glass. The vertical work has a Reno Brundidge's art store label attached to reverse, while the horizontal piece has a label from Nevada Photo Service. Both businesses appear in local Reno newspaper articles dating back to the 1930s.
About the artist…
If anyone could be described as a matriarch of the visual arts in Nevada, it would be Minerva Pierce (1883-1972). Pierce is arguably the best-known artist from the Latimer Art Club—named after California artist Lorenzo P. Latimer—which flourished in Reno during the 1920s and 30s.
Latimer frequently journeyed to Nevada to teach painting classes, helping students like Pierce to become regular exhibitors and art instructors in Reno.
Pierce is also important for having supported local arts organizations in and around Reno, notably as a charter member of the Nevada Art Gallery, better known today as the Nevada Museum of Art.
Her exhibitions included the Nevada Art Gallery, Brundidge's art store, the University of Nevada Library Gallery, and the Nevada Art Association. While living in San Francisco, she exhibited at the de Young Museum, the Legion of Honor, and the Oakland Art Gallery. In 1938 her work was exhibited at the Third Annual Exhibition of American Art at Rockefeller Center in New York City.
Packaging and Shipping
We gladly provide shipping quotes upon request.
Sales tax
Items shipped or delivered to a Nevada address will include applicable sales tax on the purchase invoice.