George Peter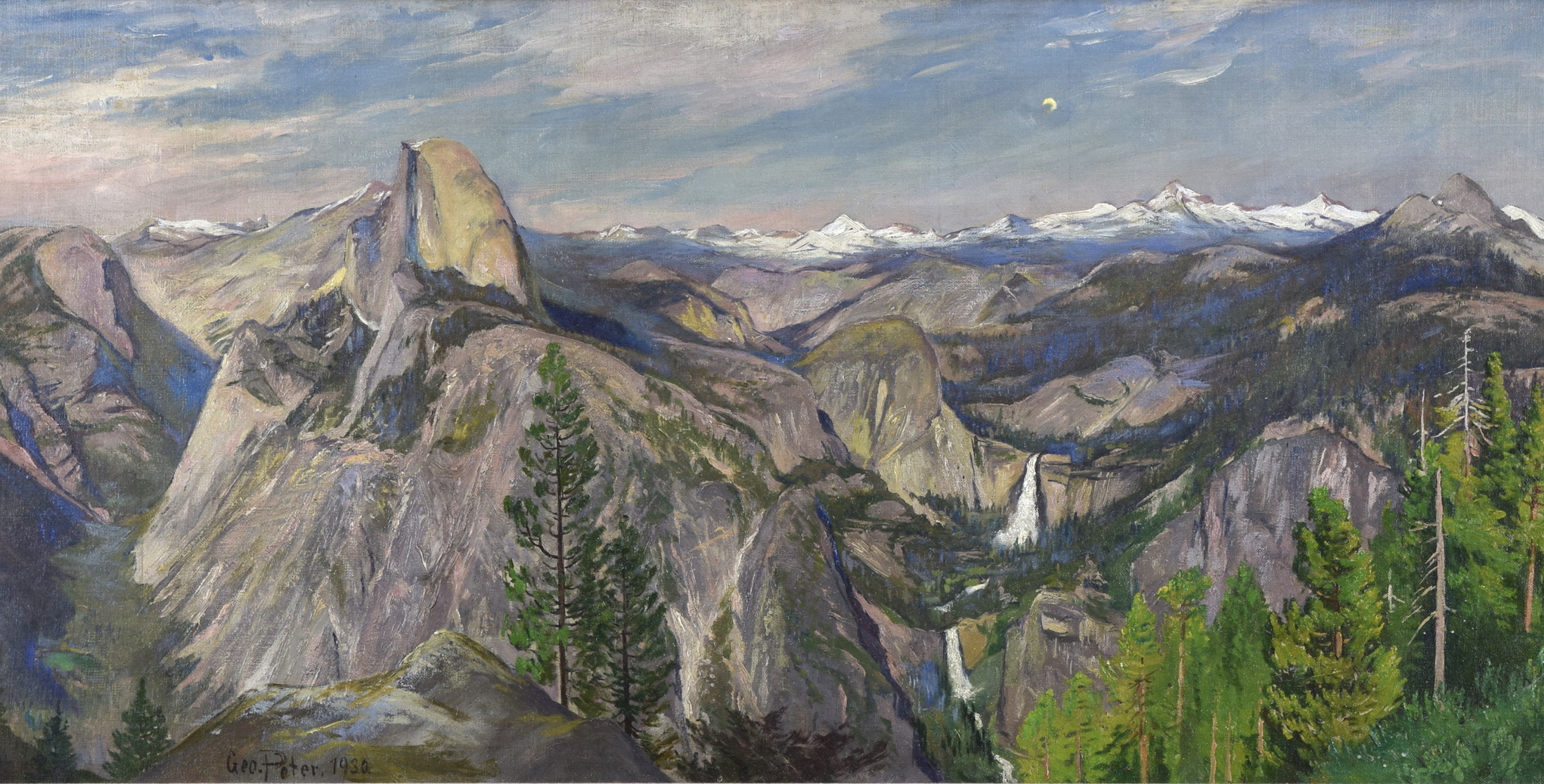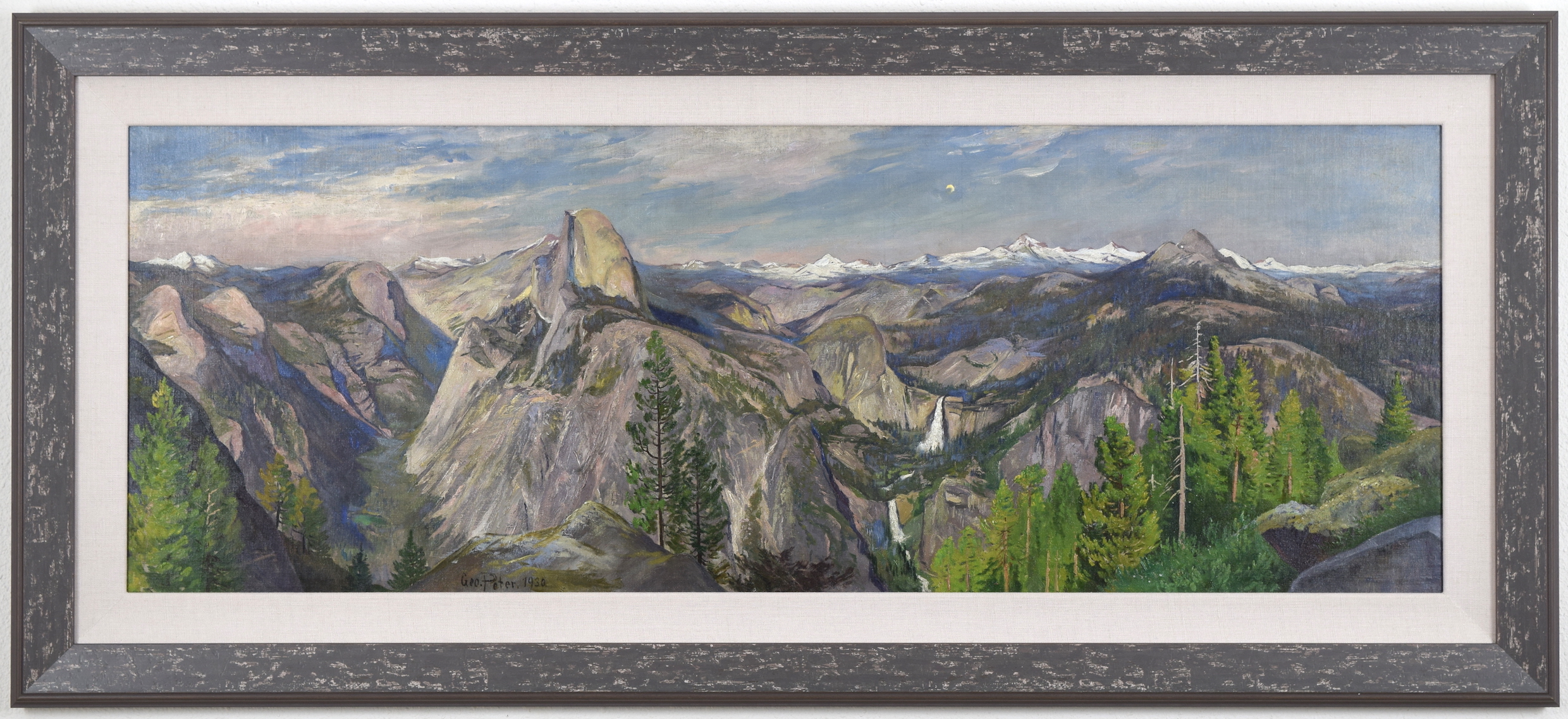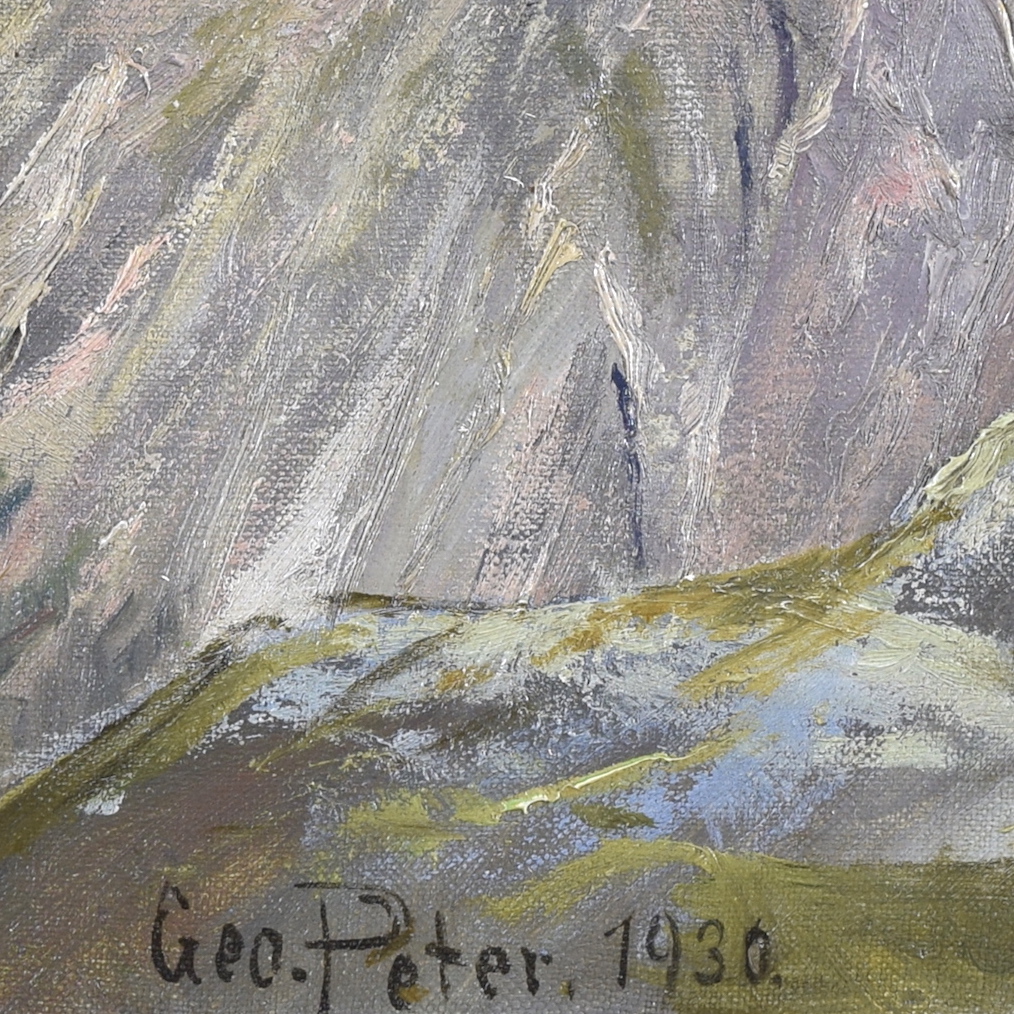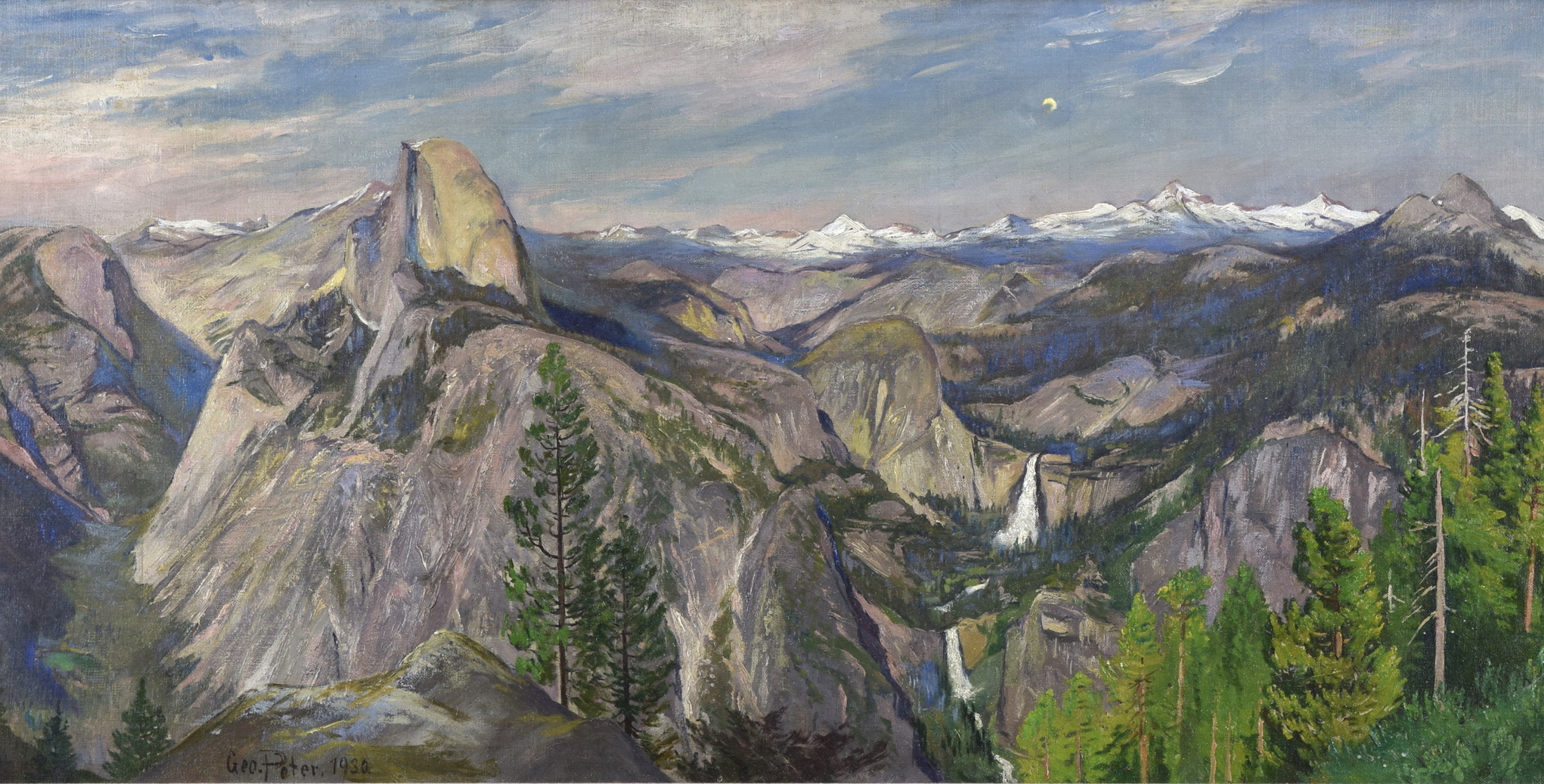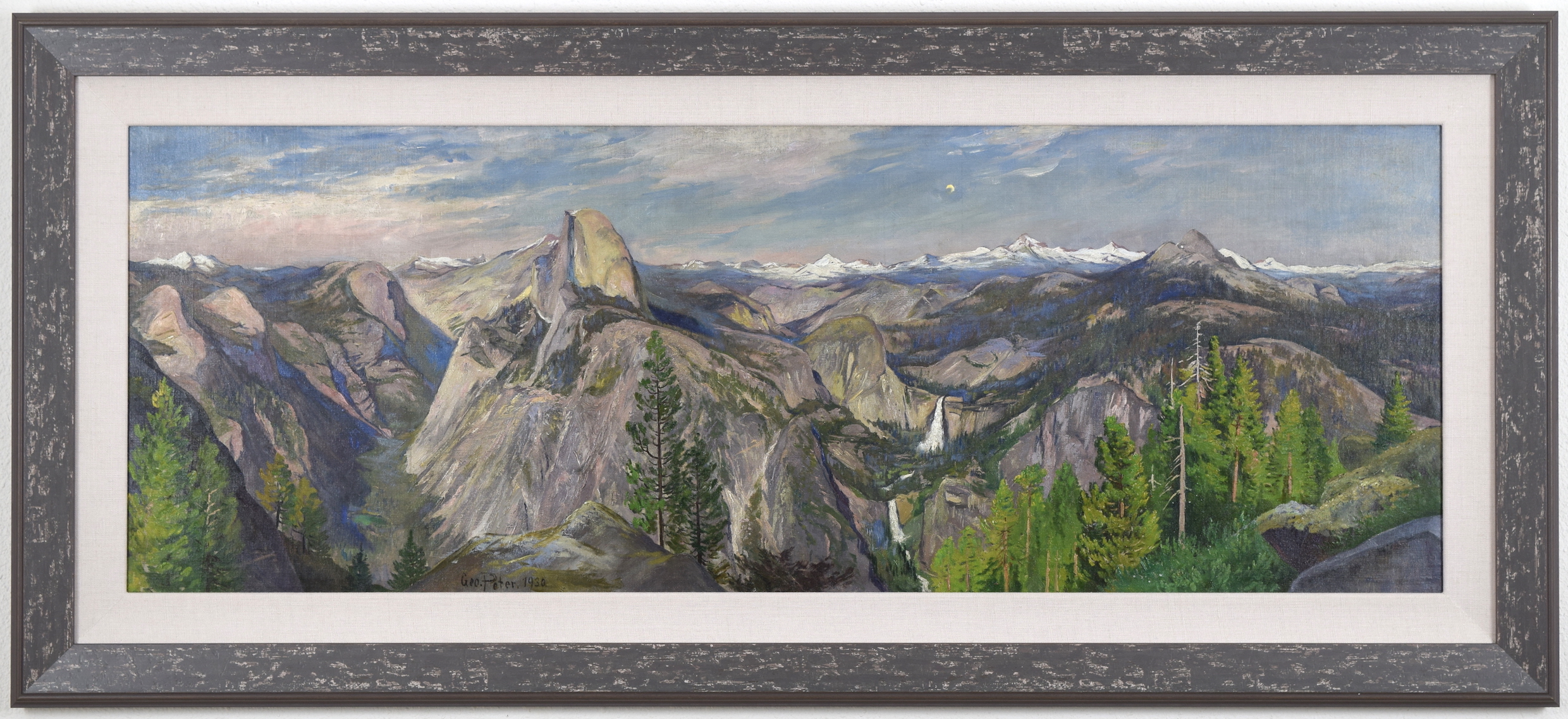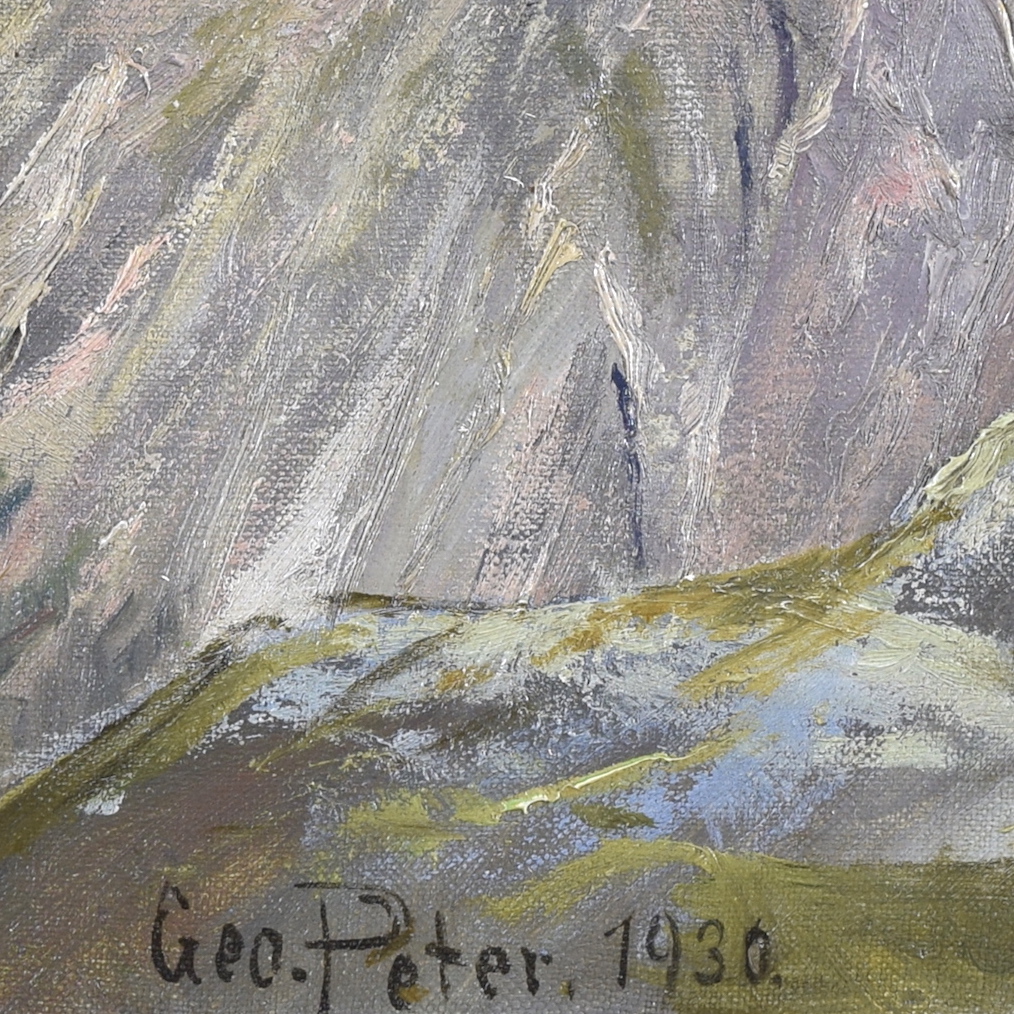 George Peter
Yosemite Valley from Glacier Point, 1930
- Oil on canvas board
- Sight: 16.5" high x 46.5" wide
- Frame: 24.5" high 54.5" wide
- Signed lower edge, left of center
PRICE: Upon request INQUIRE
About the work
Artist George Peter (1859-1950) painted this panoramic view of Yosemite Valley from Glacier Point in 1930. The point offers a commanding view of Yosemite National Park's best-known landmarks, including Yosemite Falls, Half Dome, Nevada and Vernal Falls, and the Yosemite high country. The scene includes a rising crescent moon over the distant horizon while the setting sun casts a long blue shadow behind Half Dome.
Peter came to the United States in the 1880s to work as a panorama painter. He settled in Milwaukee, Wisconsin, known at the time as "Little Munich" since it attracted so many artists from German-speaking countries seeking employment in the city's panorama studios.
In 1901 Peter was one of the founding members of the Society of Milwaukee Artists. He began a long association with the Milwaukee Public Museum in 1912, and in 1923 he became the museum's Art Director and head of the Department of Murals. In 1923 he was the scenic artist for the Pabst Theater.
Peter retired in 1940 after having participated in more than 20 museum expeditions around the world.
Sources used: Museum of Wisconsin Art (MOWA) and the Wisconsin Historical Society websites, accessed 31 May 2019.
Packaging and Shipping
We gladly provide shipping quotes upon request.
Sales tax
Items shipped or delivered to a Nevada address will include applicable sales tax on the purchase invoice.