George Demont Otis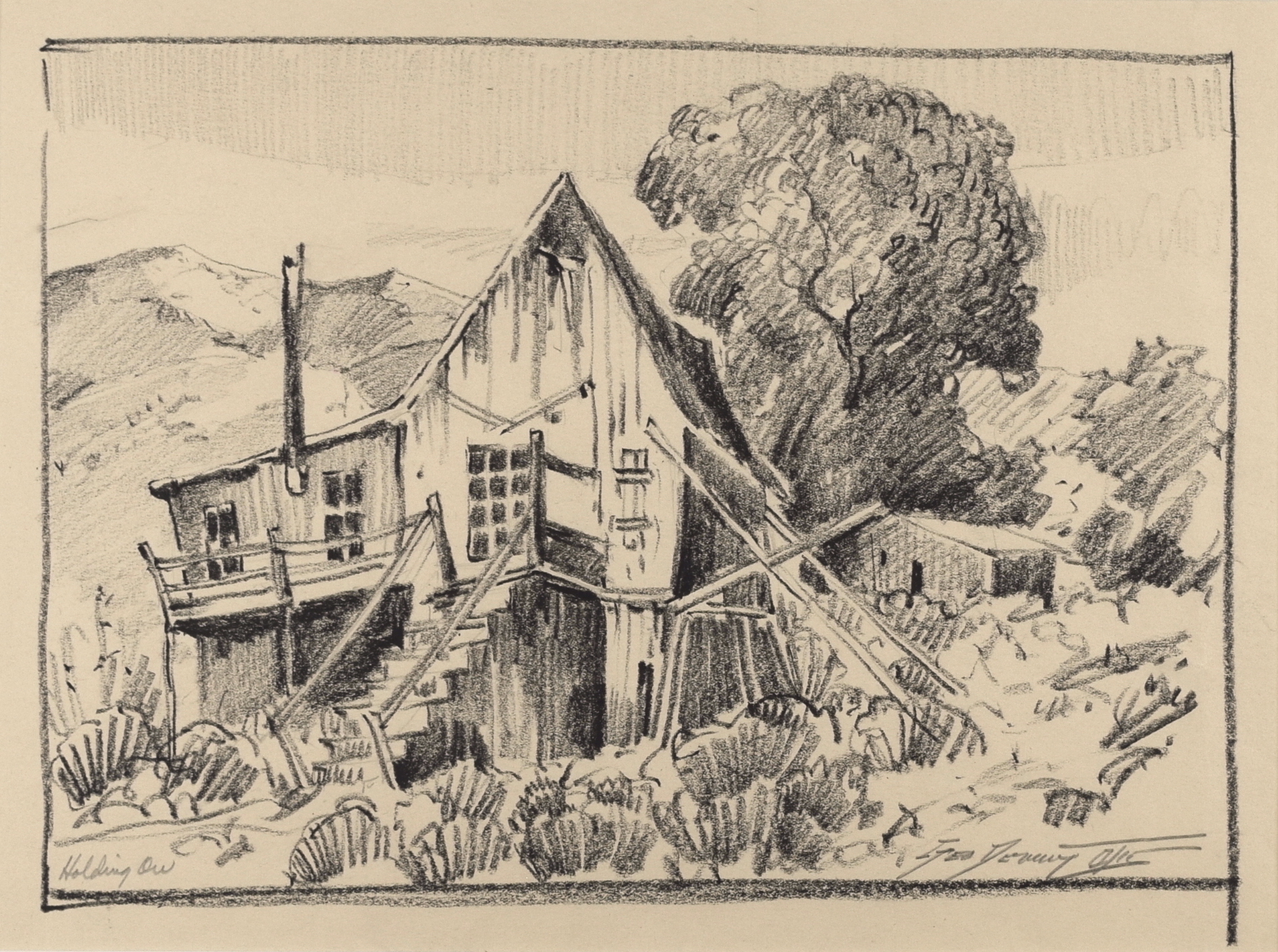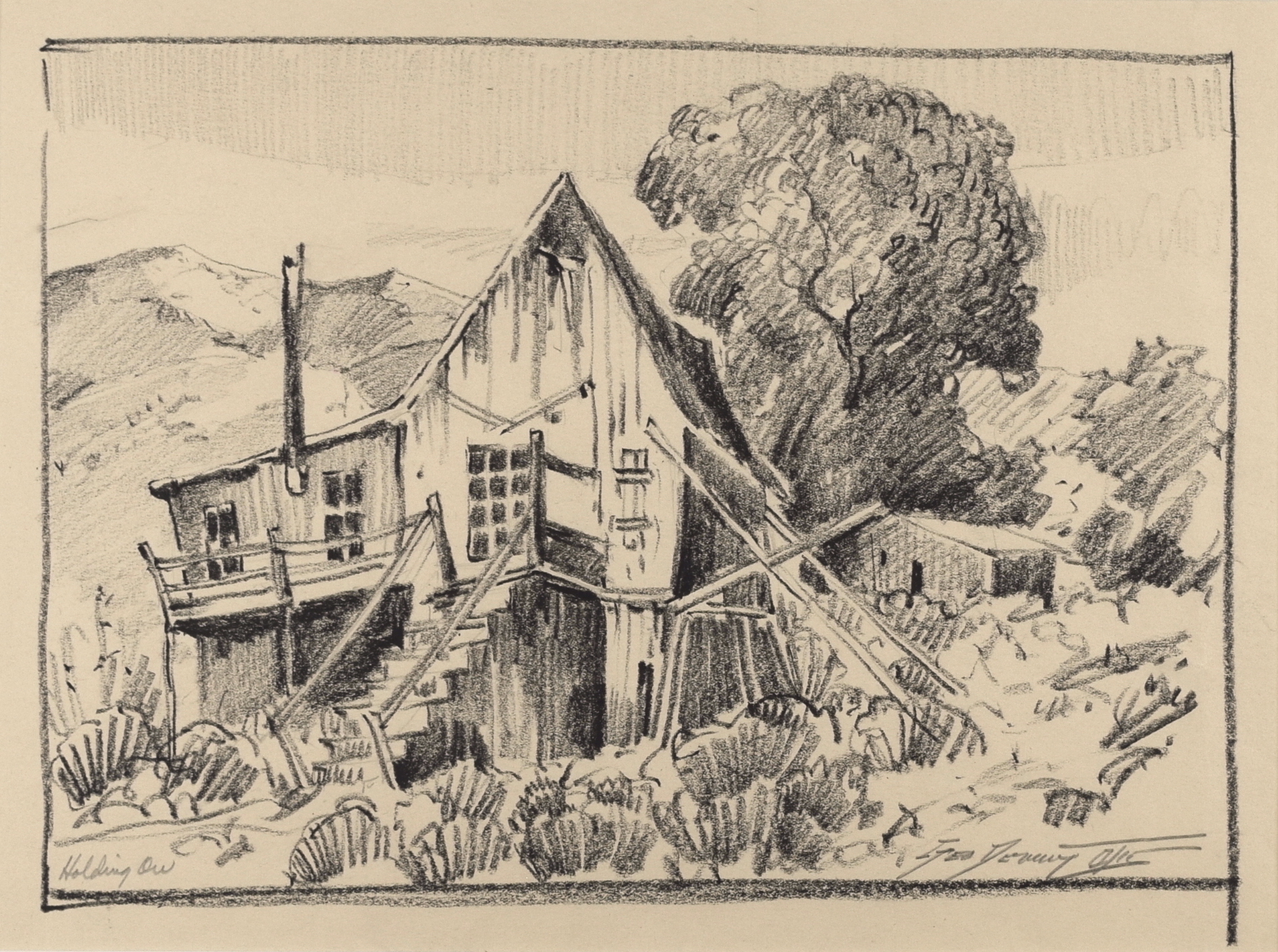 George Demont Otis
Virginia City Studio "Holding On"
Colored pencil and graphite on paper

Sight: 9" high x 12" wide

Frame: 16.25" high x 18.25" wide

Signature: Lower right
Click image to enlarge.
PRICE: Upon request INQUIRE
About the work
This marvelous 1932 drawing by Nevada/California artist George Demont Otis shows his studio in Virginia City, Nevada. The title "Holding On" probably refers to the condition of the old studio, which was no doubt showing signs of its age in the early 1930s.
The drawing was likely used as a study for an oil painting Otis completed the same year with an identical composition, a photo of which is included in the Summer 1990 special edition of the Nevada Historical Society Quarterly. A copy of the image is included in our photos.
About the artist…
George Demont Otis was born in Memphis, Tennessee, in 1879. His association with Nevada was relatively brief. Notes on the back of our drawing indicate that he used the Virginia City studio (intermittently) between 1924 and 1934. His primary residence around this time was in San Francisco where he met his future wife, whom he married in Reno in late 1931. During the summers of 1932 and 1933, Otis and his wife returned to northern Nevada to escape the cold and fog of the Bay Area. He executed the studio drawing during his summer visit in 1932. Otis completed numerous other paintings, drawings, and etchings during this period, including images of Carson Valley, Pyramid Lake, Lake Tahoe, Mogul, Carson City, and Virginia City.
Packaging and Shipping
We gladly provide shipping quotes upon request.
Sales tax
Items shipped or delivered to a Nevada address will include applicable sales tax on the purchase invoice.