Benjamin Frazier Cunningham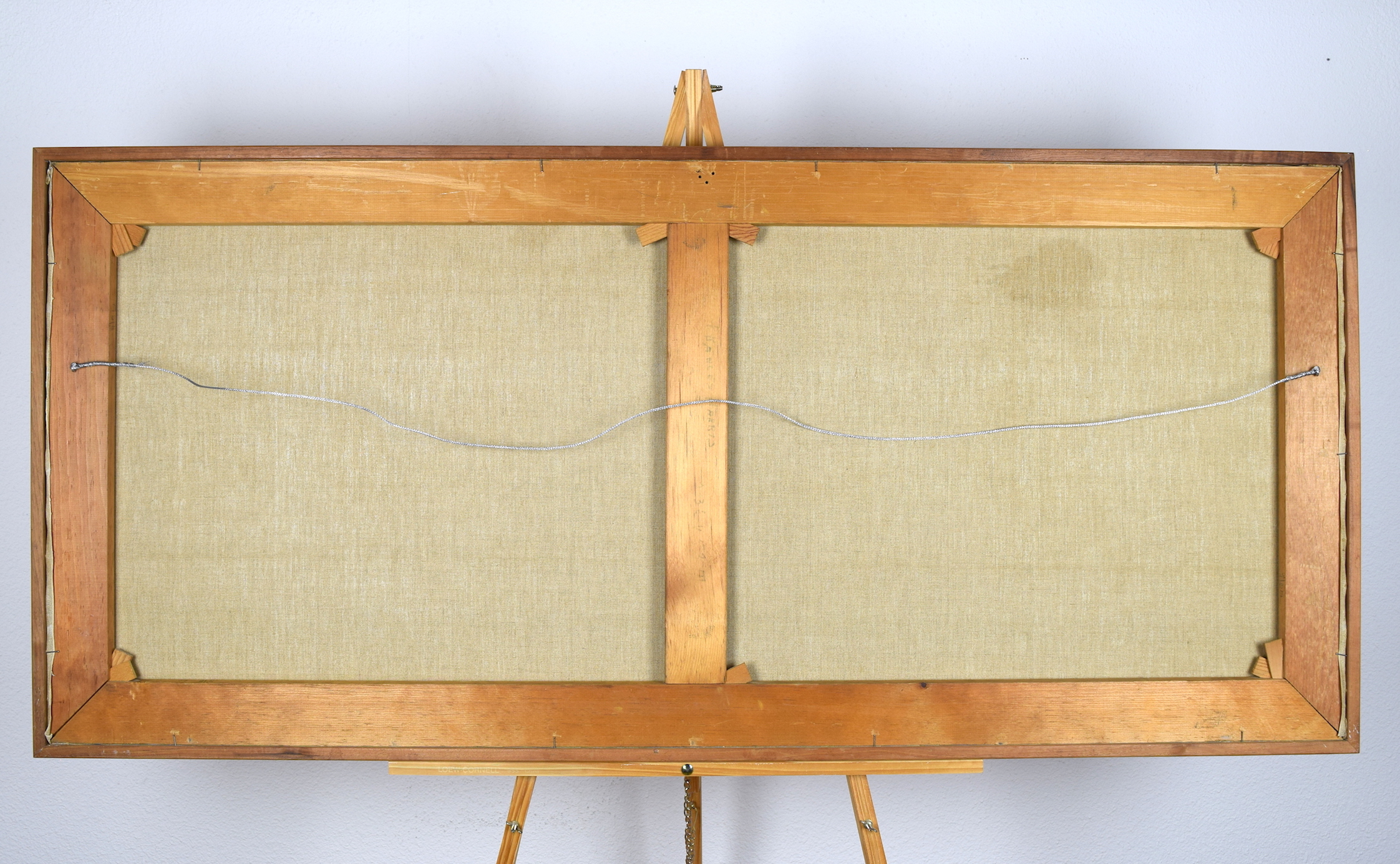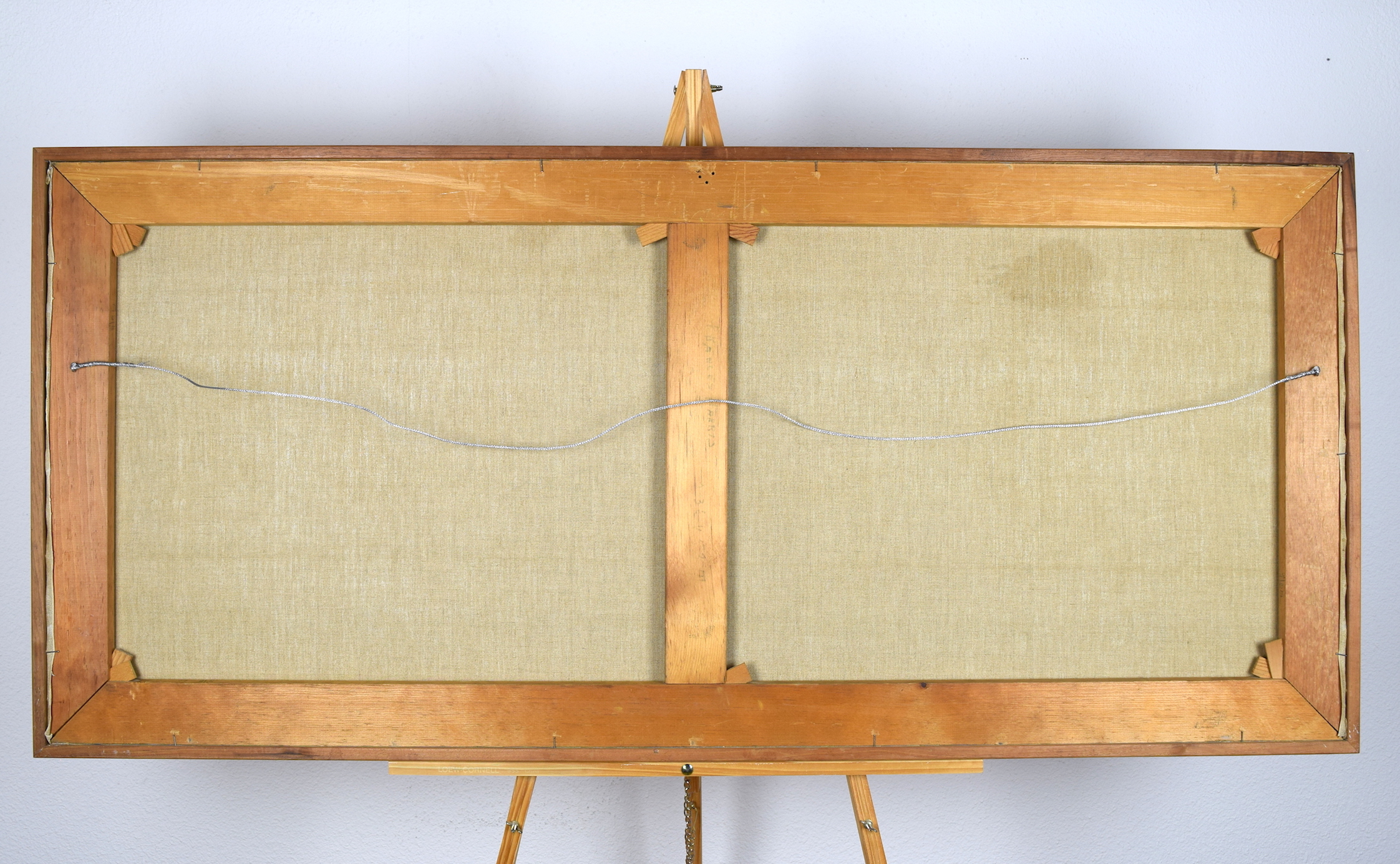 Benjamin Frazier Cunningham
Ambiguous Threshold, 1964
- Oil on canvas; housed in the original frame
- Sight: 23 1/4" high x 52 1/2" wide
- Frame: 25" high x 54" wide
- Signature: Signed/dated lower right
Click image to enlarge.
PRICE: Upon request INQUIRE
About the work
Exhibited at the East Hampton Gallery in New York in March 1966. The work is a variation of a 1963 painting called Autumn Nonscape that was damaged in an exhibition, prompting Cunningham to revisit the composition in this 1964 version. In 1969 he explored the same composition in a work titled Jeune Jaune, a photo of which appears on page 79 of Cindy Nemser's 1989 biography of the artist.
About the artist…
Ben Cunningham (1904-1975) is known for the modernist hard-edge geometric works he began exploring in the 1940s, ultimately achieving maturity in the 1960s when he painted Ambiguous Threshold. The painting reflects Cunningham's decades-long investigation into color theory and illusion, yielding results that caused viewers "to perceive imaginary colors and spaces." Shortly after its completion he became known as the father of the so-called "Op Art" movement.
Cunningham was born in Cripple Creek, Colorado. He spent his childhood in Reno, Nevada, and later attended the University of Nevada. In 1934 he was one of 26 artists commissioned by the Public Works of Art Project to paint murals in San Francisco's Coit Tower. He later served as an art director for the northern California Federal Arts Project.
In 1944, Cunningham settled in New York City where he taught at the Cooper Union for the Advancement of Science and Art, and eventually painted Ambiguous Threshold. A major retrospective of his works was held at the University of Nevada's Church Fine Arts Gallery in September - October 1973.
Packaging and Shipping
We gladly provide shipping quotes upon request.
Sales tax
Items shipped or delivered to a Nevada address will include applicable sales tax on the purchase invoice.