Augusta Rathbone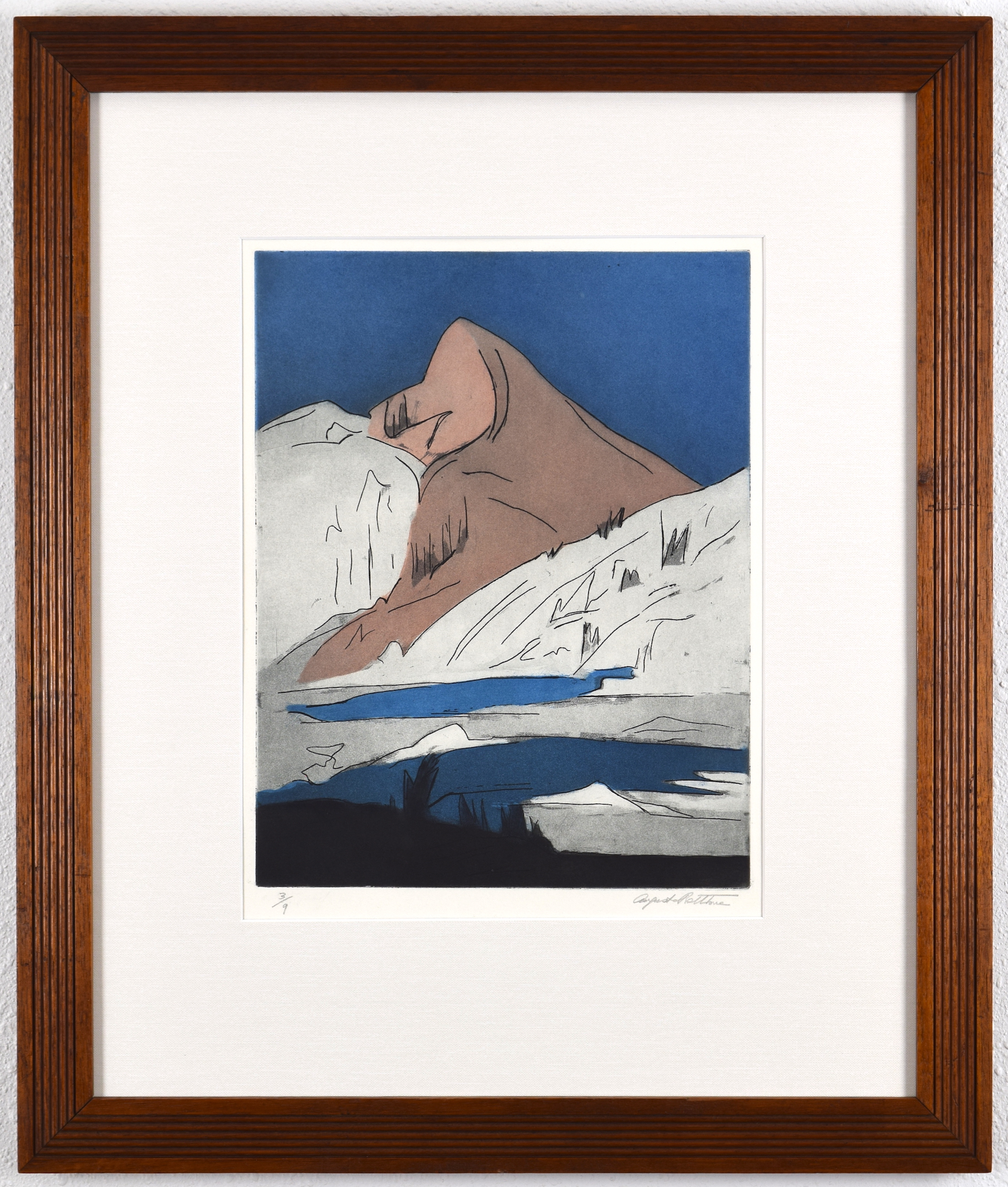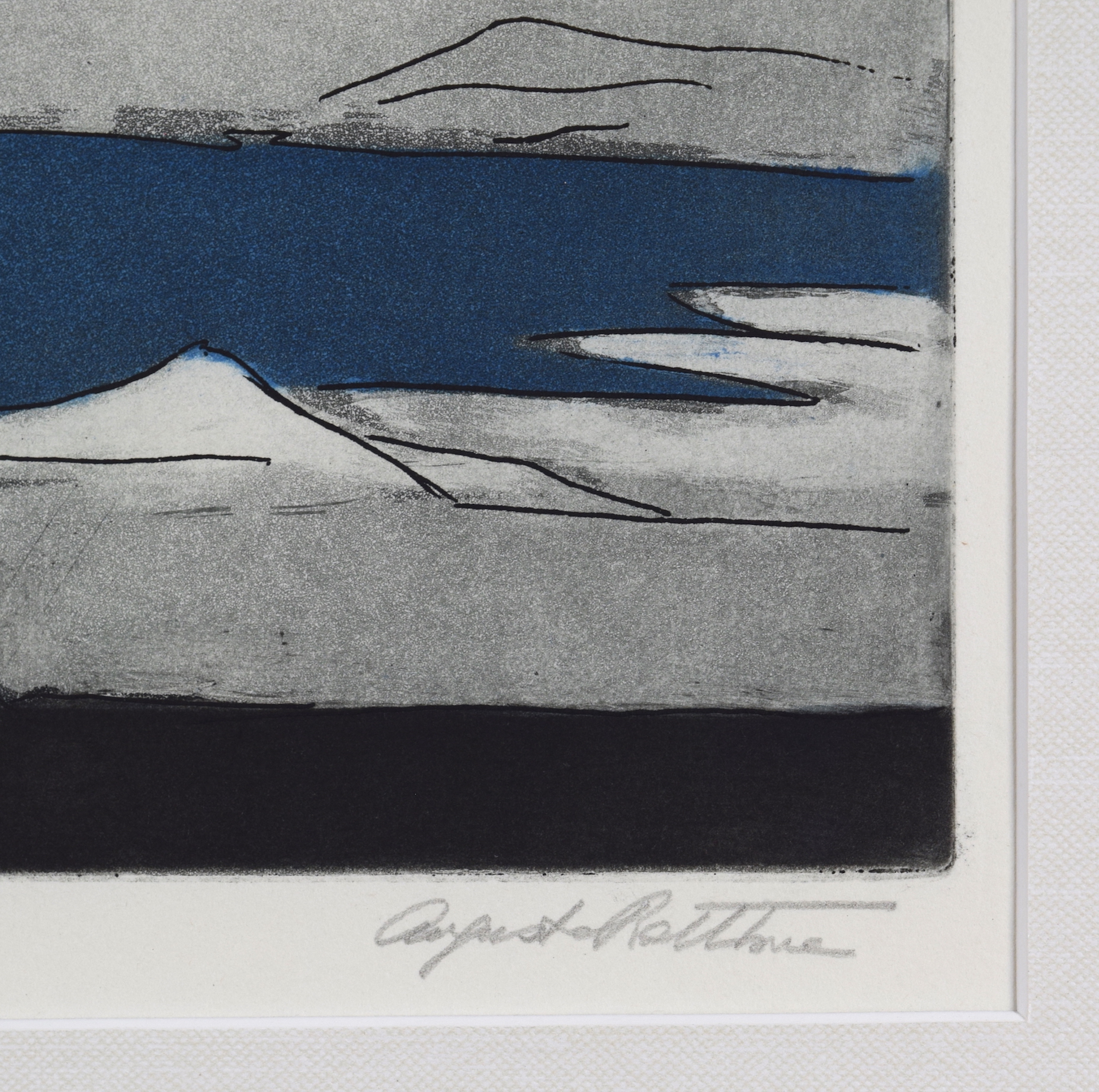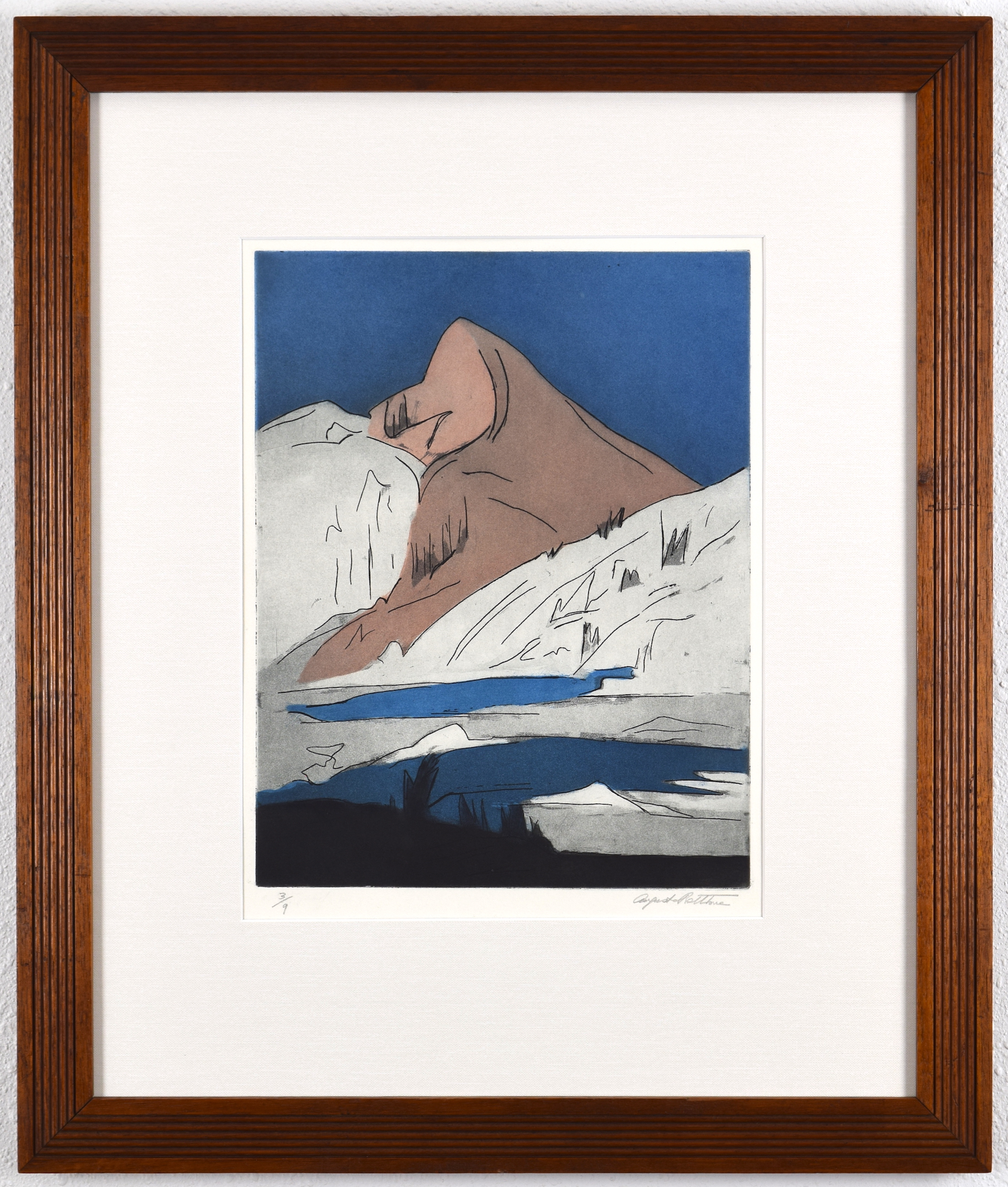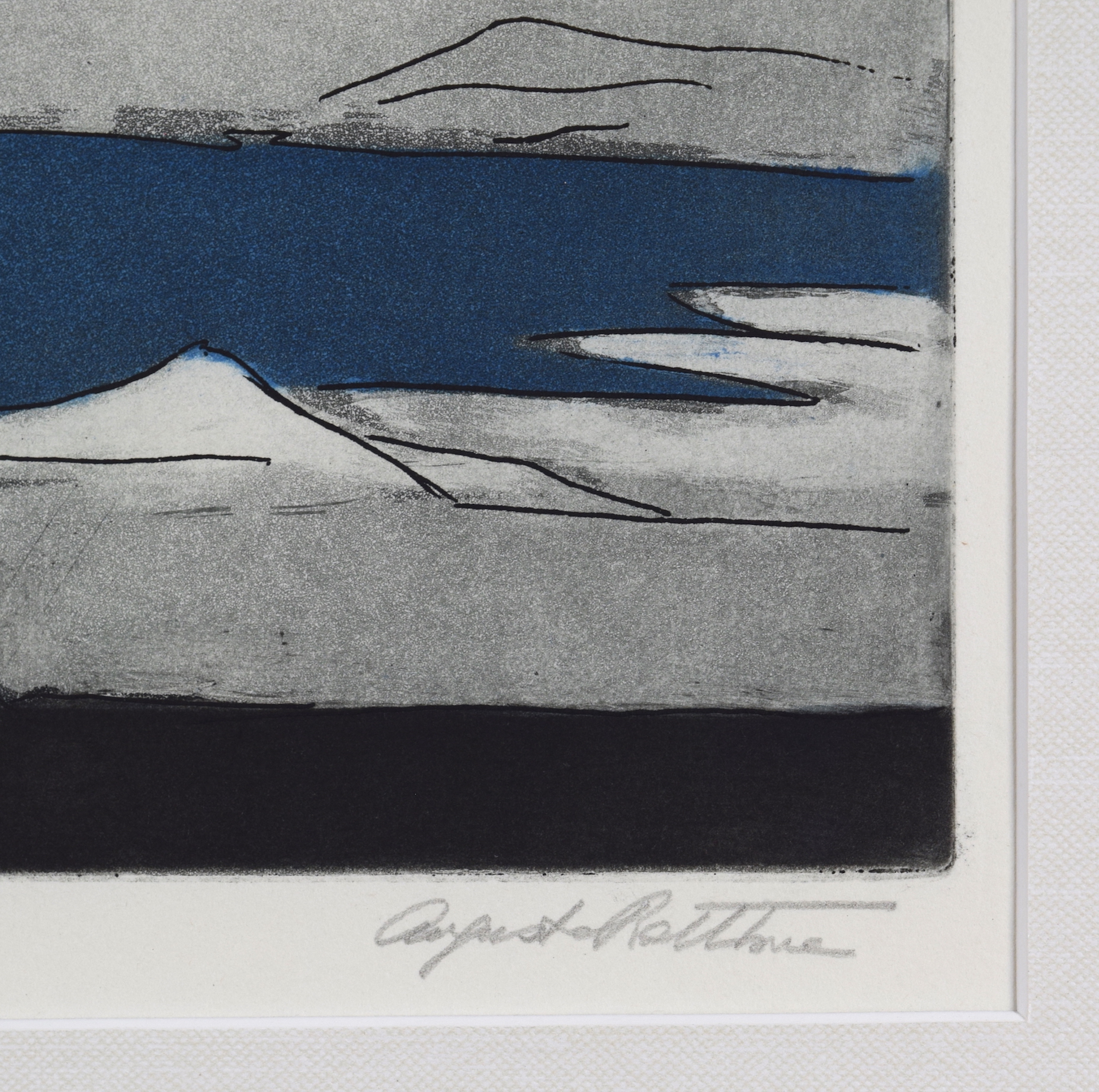 Augusta Rathbone
Dick's Peak, Sierra Nevada (near Lake Tahoe)
- Technique: Color aquatint and etching
- Image: 12.5" high 9.75" wide
- Frame: 22.5" high 19" wide
- Signed in pencil lower right, edition on lower left (3/9)
Click image to enlarge.
PRICE: Upon request INQUIRE
About the work
Housed in a period frame under museum glass.
California artist Augusta Rathbone (1897-1990) created two versions of this print using the same plate, but printed years apart. Both versions (Desolation Valley and Dick's Peak, Sierra Nevada, California) were produced in very small editions. Dick's Peak is part of the Desolation Wilderness area located just southwest of Lake Tahoe.
The etching Dick's Peak is from the second printing during the 1940's. In this final version of the print, Rathbone was in full control of the printing, including the choice of paper, impression, edition size, and most importantly color. In the first version, Paris master printer Alfred Porcabeuf used blue for the granite after rejecting Rathbone's interpretation of the granite as pink. The second version, as seen in our photos, shows the pink granite as Rathbone had originally intended.
Rathbone grew up in San Francisco and graduated from the University of California, Berkeley, then traveled to France to continue her studies. She was known for her brightly colored landscapes and city scenes of France and the western United States. She exhibited at the Salon de Nationale, Paris, in the spring of 1930 and 1931, and in the autumn salon of 1937. After returning to the United States, the San Francisco Museum of Art held a solo exhibition of her works in 1940.
Rathbone's etchings are represented in the collections of the Fine Arts Museums of San Francisco (de Young Museum/Legion of Honor), Whitney Museum of American Art, Brooklyn Museum, and San Francisco Museum of Modern Art to name a few.
For more information on the artist and this print, see David Acton's book "A Spectrum of Innovation Color in American Printmaking 1890-1960" and Elizabeth Seaton's edited volume "Paths to the Press: Printmaking and American Women Artists, 1910-1960."
Packaging and Shipping
We gladly provide shipping quotes upon request.
Sales tax
Items shipped or delivered to a Nevada address will include applicable sales tax on the purchase invoice.